Four exhibitions honoring the "missing" women who inspired Francisco de Zurbarán's well-known paintings of Jacob and his sons are about to debut.
When Auckland Castle in Bishop Auckland, County Durham, was sold, a campaign was launched to keep the biblical portraits there.
Five women who were related to Jacob and his sons, according to The Auckland Project, had "largely unrecorded" lives.
International Women's Day, March 8, will mark the beginning of the exhibitions.
Life-size portraits of the women were painted by five professional artists, and young people have also been involved in side projects.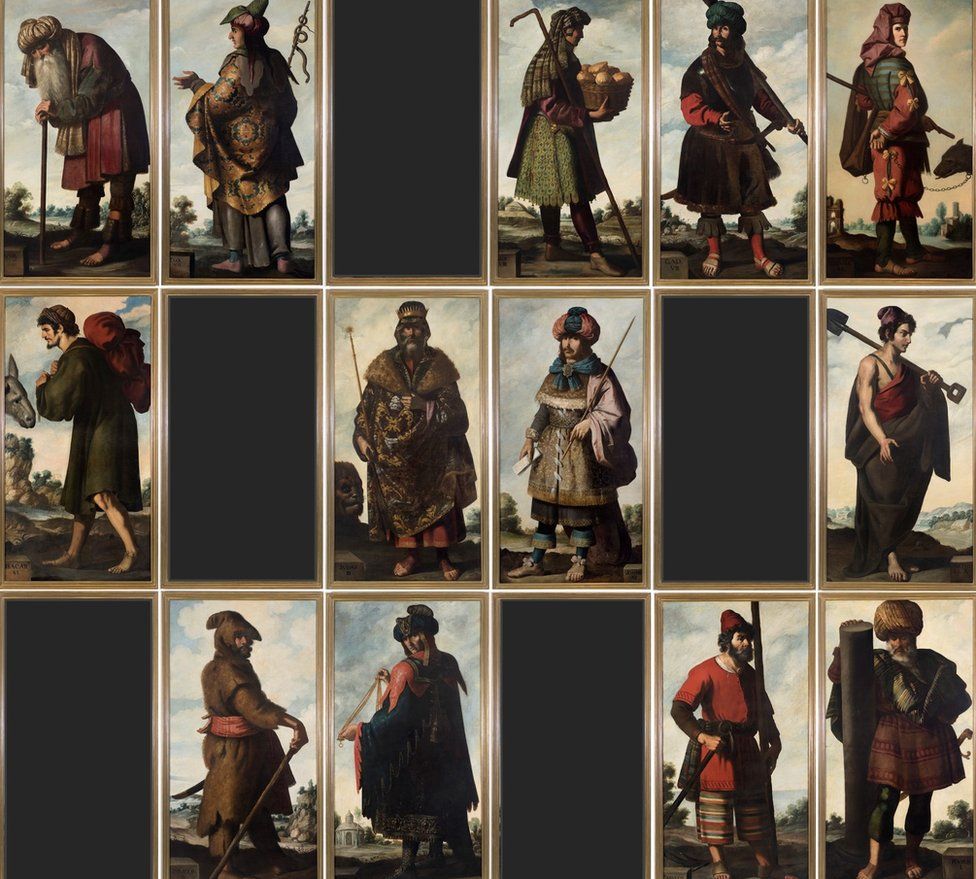 These women are being honored:.
Jacob's wives Leah and Rachel, two sisters who were also cousins.
Potentially half-sisters to Leah, Rachel, their servants, and Jacob's concubines are Zilpah and Bilhah.
Dinah, Leah and Jacob's daughter.
Up until May 28, exhibitions at Auckland Castle and Bishop Auckland Town Hall will feature works by Jilly Johnston, Lady Kitt, Leanne Pearce, Lizzie Lovejoy, and Edwina Kung.
Leah was painted by Ms. Johnston, who described it as a privilege to "literally paint her back into the history of the Zurbarán series, in the Castle, and into a story where she belongs.".
"We hope that this will inspire viewers to consider other individuals who accomplish amazing feats, have compelling stories to share, and are obliterated from history like Leah. ".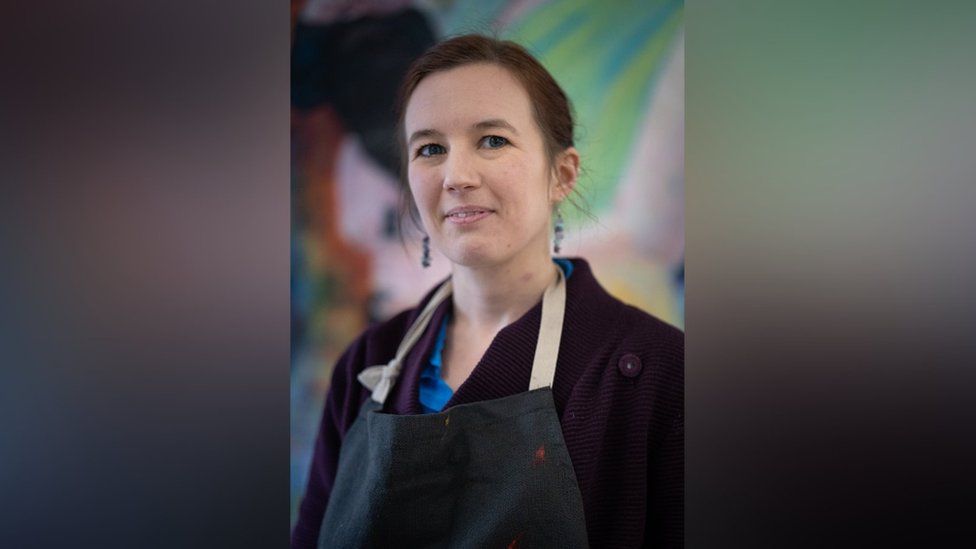 Self-portraits that kids from different youth organizations and schools painted themselves will be displayed next to the brand-new artwork.
Missing Women is an initiative of Creative Youth Opportunities, the Auckland Project, and Bishop Auckland Town Hall that has received funding from the County Durham Community Foundation, Art Fund, and Arts Council England.