While it is being used for filming, a street in the heart of Coventry has been given a historical makeover.
Hay Lane's vacant buildings have been painted to resemble a vintage parade with antique stores, book stores, and newsstands.
The mystery TV show will resume filming on Monday and shoot through Wednesday.
For the production, vintage cars, including a vintage London bus, were also spotted in the city center.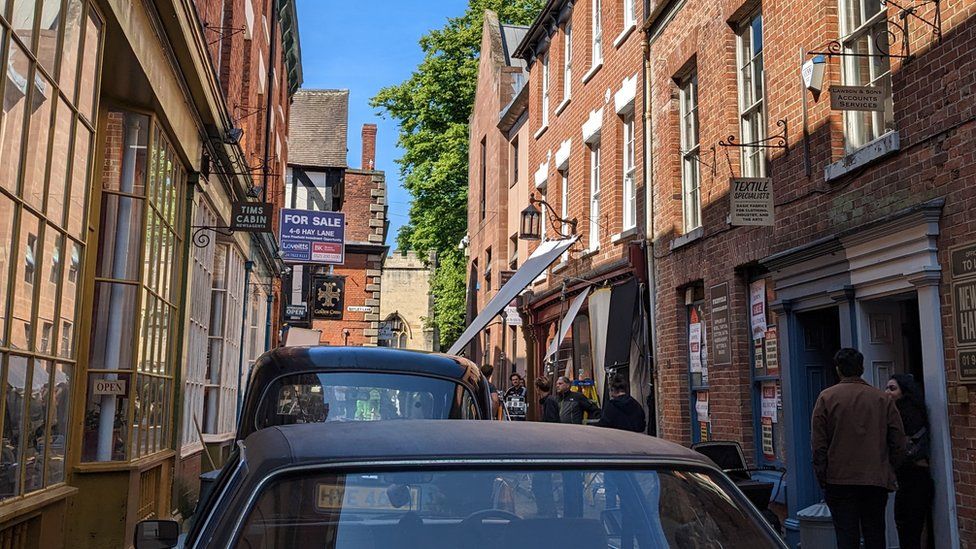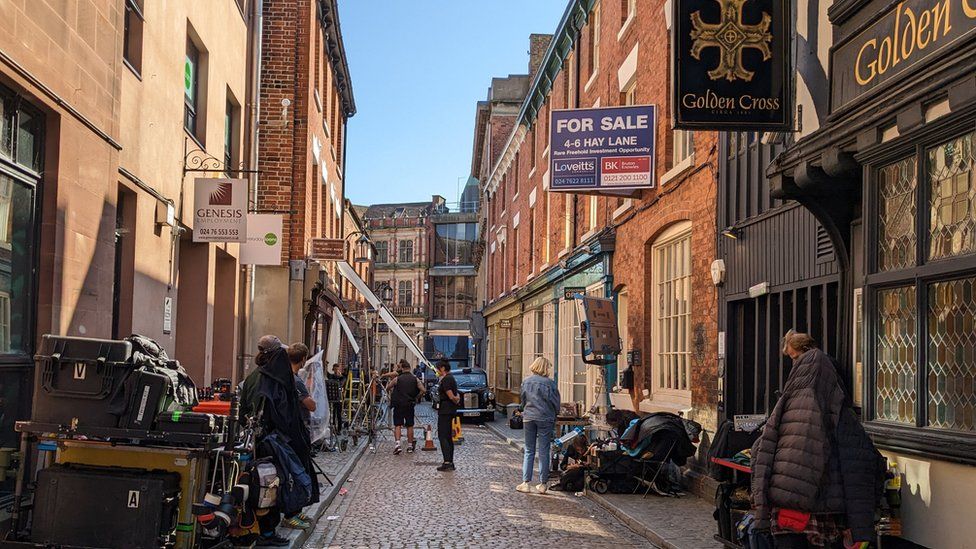 When filming began on Thursday, parking on Pepper Street in the area was suspended to make room for the use of technical equipment.
The filming immediately follows other Coventry-based productions like Phoenix Rise and Sir Lenny Henry's drama Three Little Birds.
Steven Knight, the creator of Peaky Blinders, is also putting the finishing touches on This Town, a BBC drama that examines the city's two-tone scene.