A retired school librarian may benefit from an auction windfall thanks to a chance encounter with a children's author 23 years ago. Janette Tuckwell and her students had the opportunity to meet JK Rowling at an event while she was employed at Glastonbury's Millfield Preparatory School.
Two books were signed by the author for Ms. Tuckwell, who will now put them up for auction.
Hansons' book expert Jim Spencer put the value of Janette's autographed books between £1,500 and £2,000. .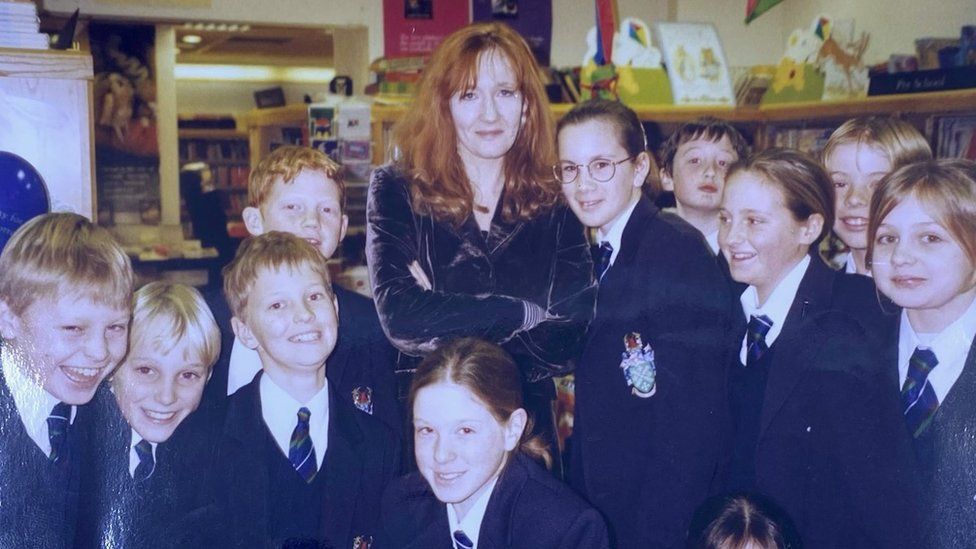 "At that time, her books were well-liked, but the Potter phenomenon hadn't spread worldwide," Ms. Tuckwell remarked. "She signed two books for me after we took a picture of her with the students.
"They have been collecting dust on a book shelf for more than 20 years, but I decided to get in touch with Hansons Auctioneers after reading an article about how in-demand Potter books are. ".
On March 7, they will be put up for auction as part of Hansons' Harry Potter and library auction, along with the original photograph of the famous author with schoolchildren taken at Waterstones.
"It's nice to think of those eager kids going to meet JK Rowling in 1999," Mr. Spencer said. It is also a warm-hearted reminder of a reading craze that existed before any of the films were produced. ".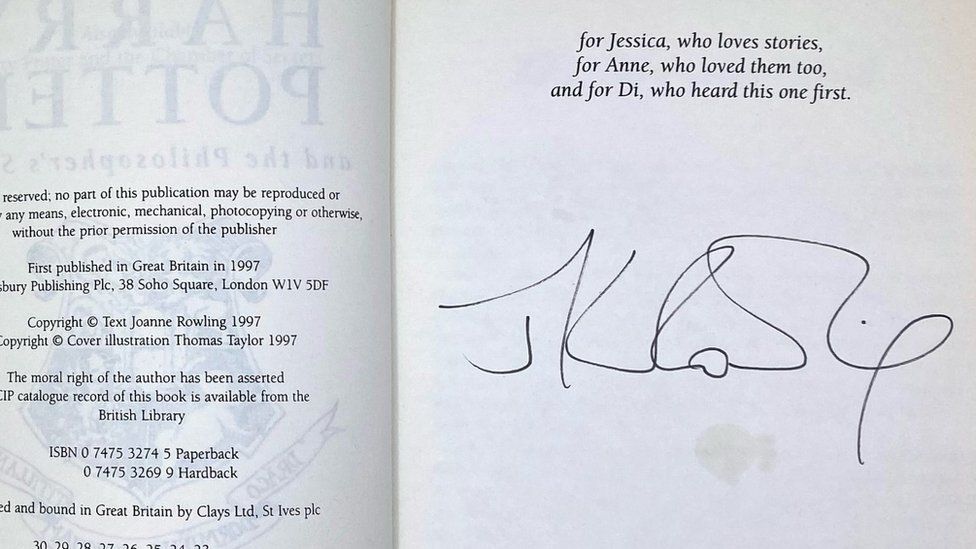 The Potter books were a blessing for libraries, Ms. Tuckwell continued.
They encouraged so many children to read. They had to follow along because they enjoyed discussing the story with their friends.
. "