Edinburgh's King's Theatre has made the announcement that it has 30 days to secure funding or risk closing.
The £8.9 million funding gap for its redevelopment has been attributed to inflation and shifting trade agreements.
It comes after Edinburgh City Council's unsuccessful bid for the Levelling Up fund of the UK government.
For the project, Capital Theatres, the nonprofit organization that manages the King's Theatre, has already raised £26 million.
The organization has 30 days to come up with the remaining £8.9m, "in time to sign over the building to the contractors, maintain the project's schedule, and prevent cost overruns.".
Capital Theatres stated that it would have to return the building's keys to the council, which owns it, if the money could not be found to continue with the redevelopment.
In order to raise the funds for the century-old theater, it claimed to be collaborating with the Scottish government, the City of Edinburgh Council, and the UK government.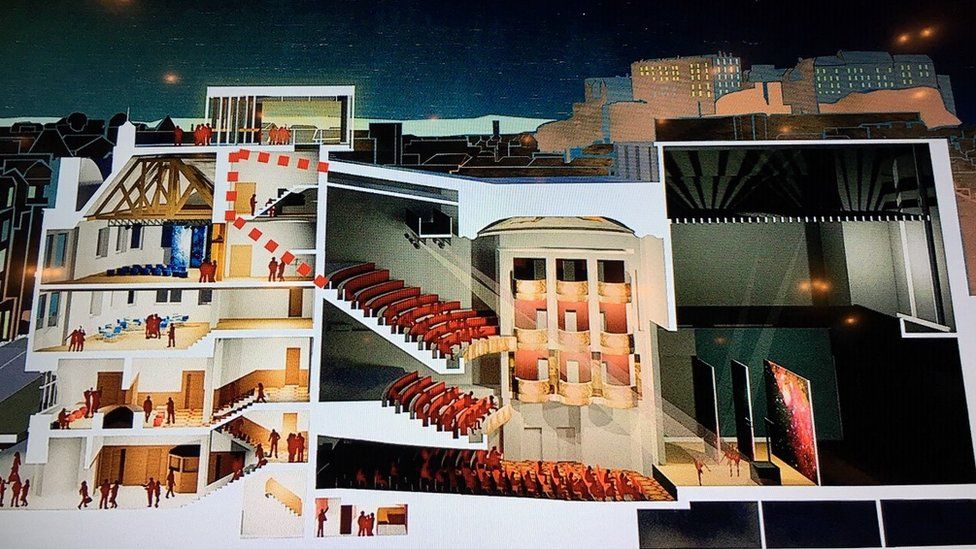 The King's really has one last shot at success, according to Fiona Gibson, CEO of Capital Theatres.
As is the case with all current construction projects in the UK, there are new difficulties arising from supply chain delays brought on by shifting trade agreements, international conflict, and rising inflation rates.
The project costs will rise by an estimated £8.9 million as a result of these factors, it has become clear in recent months.
"After considering all of our available options, we have determined that value engineering cannot help us lower the project cost any further, and delaying the redevelopment may result in long-term increases in costs that could jeopardize the success of the entire project.
The King's could permanently close its doors if the money is not raised in the upcoming weeks, which would be our final chance to approve the project. ".
Hollywood actor and honorary patron of the King's Theatre Brian Cox stated: "The King's is essential to the Scottish theatre ecology and a key touring venue that brings a variety of genres to the central belt, not to mention a source of comfort and joy in panto season. ".
Over 700 performances of drama, dance, musical theater, live music, comedy, and pantomime are presented annually by Capital Theatres at the King's Theatre, Festival Theatre, and The Studio.