In order to discuss proposed cuts to BBC Radio Foyle, politicians from the north-west of Northern Ireland met with BBC management in London.
Eight news staff members at Radio Foyle may lose their jobs as a result of the proposals, which are a part of a larger plan to eliminate 36 positions at BBC Northern Ireland.
The Breakfast Show and hourly news bulletins would be cut from the output.
The meeting on Wednesday was referred to as "frank and open" by Sandra Duffy, the mayor of Derry City and Strabane.
She told BBC Radio Foyle that it was crucial that management recognize that the station was "a very unique station that serves a very unique population.".
The BBC stated that the meeting had been "useful and informative.".
"It was an opportunity to hear people's worries and to share our goals for Foyle and the services it offers. We're still having conversations with BBC employees and the unions, according to the BBC.
Politicians, members of the clergy, and representatives of the community have voiced opposition to the plans in Londonderry.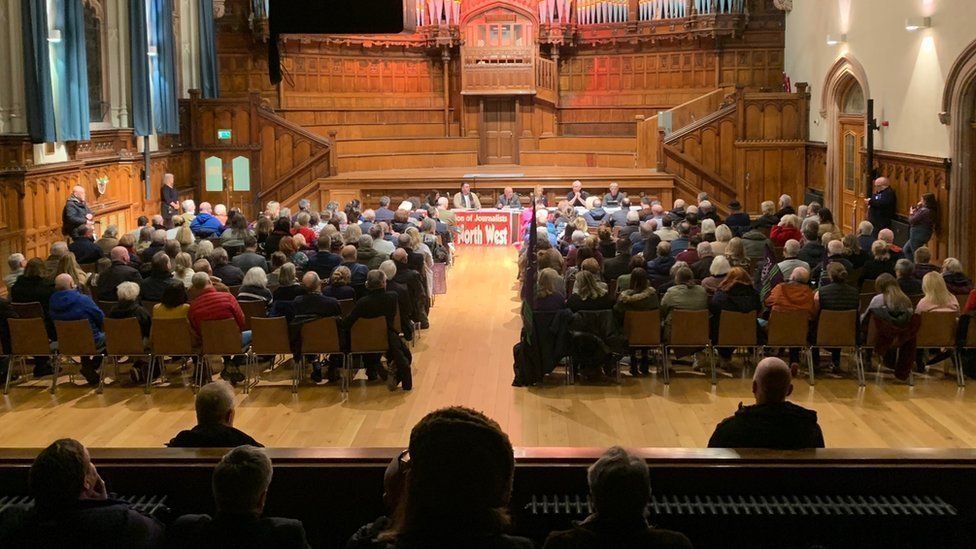 In order to express their opposition to the corporation's plans, Mrs. Duffy, Foyle MP Colum Eastwood, and East Londonderry MP Gregory Campbell met with BBC NI interim director Adam Smyth and director of nations Rhodri Talfan Davies.
Mr. Eastwood, leader of the Social Democratic and Labour parties, remarked that "a very straightforward approach" had been taken.
"They need to hear that Derry and the north west are different, that we have our own politics, that we have our own identity, that Radio Foyle is an oddity within the BBC but that it is there for a reason," he said.
Derry's mayor expressed her hope that BBC management had listened to the "robust case for scrapping the cuts.".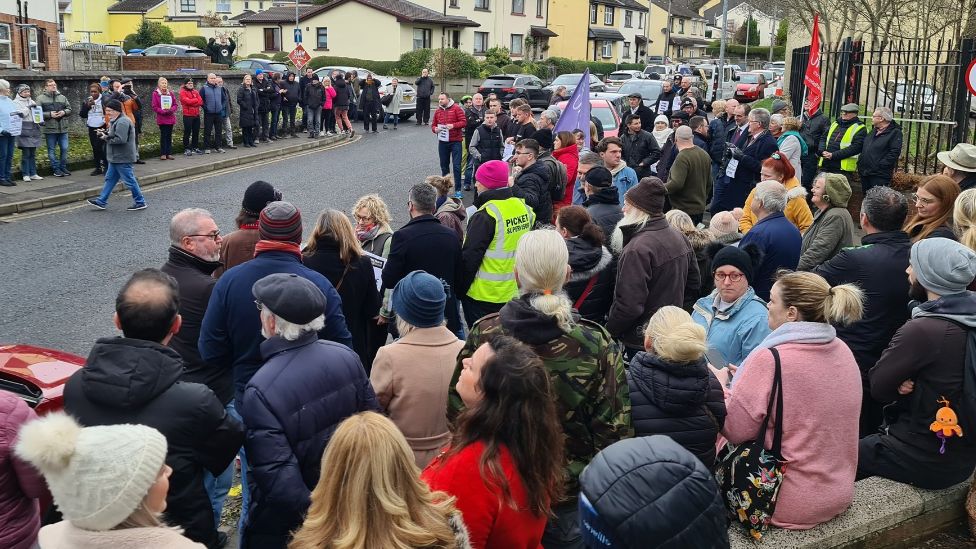 Using the recent snowfall and subfreezing temperatures in the north west as an example, Mr. Campbell claimed that Radio Foyle showed the "invaluable nature" of a local radio station.
He acknowledged that the BBC was experiencing difficult financial times and that it needed to adapt to changing viewer preferences, but he cautioned the organization against becoming "a BBC Greater Belfast.".
When the cuts were revealed in November, the BBC stated that they were a result of "a BBC-wide strategy to prioritize digital content, announced earlier this year, and the need to manage inflationary and other cost pressures."