The British actress Andrea Riseborough's unexpected Oscar nomination has generated discussion in Hollywood. But was there any illegal activity in the ostensibly grassroots campaign that supported her?
When Riseborough received the best actress nomination last week for her role in To Leslie, many people who follow awards shows were shocked. Because of how unusual the nomination was for someone with so little prior awards season momentum, not because she wasn't deserving (quite the contrary).
In the final hours of the Oscar voting, A-list celebrities like Gwyneth Paltrow, Edward Norton, and Courteney Cox tried to rally support for Riseborough, who plays an alcoholic mother who wastes her lottery winnings in the well-received but little-known movie.
Although the celebrities' efforts ultimately paid off, there have been concerns raised about how Riseborough's nomination was obtained and whether some of those supporting her violated any laws.
Following reports that the awards organization received a deluge of phone calls and emails regarding the actress's inclusion, the Academy Board of Governors has indicated that the topic will be on the agenda at their next meeting on Tuesday (31 January).
The Academy stated their intention in a statement on Friday to "ensure that the awards competition is conducted in a fair and ethical manner.". The organization stated that its goals were to confirm that "no guidelines were violated" and to determine "whether changes to the guidelines may be necessary in a new era of social media and digital communication.".
The question of whether some of those who supported Riseborough violated Academy rules revolves around a few particular posts that not only praised Riseborough but also alluded to her rivals, which is against the rules.
According to the Academy's official rules, any public statements made by anyone associated with an eligible film that "attempt to cast a negative or derogatory light on a competing film or achievement" will not be accepted.
They continue, "In particular," "any tactic that singles out 'the competition' by name or title is expressly forbidden," and for first-time offenders, they impose a one-year suspension of membership.
The official To Leslie Instagram account published one since-deleted Instagram post that has received a lot of attention.
It quoted Richard Roeper of the Chicago Sun-Times as saying: "As much as I admired [Cate] Blanchett's work in Tár, my favorite performance by a woman this year was given by the chameleonlike Andrea Riseborough. ".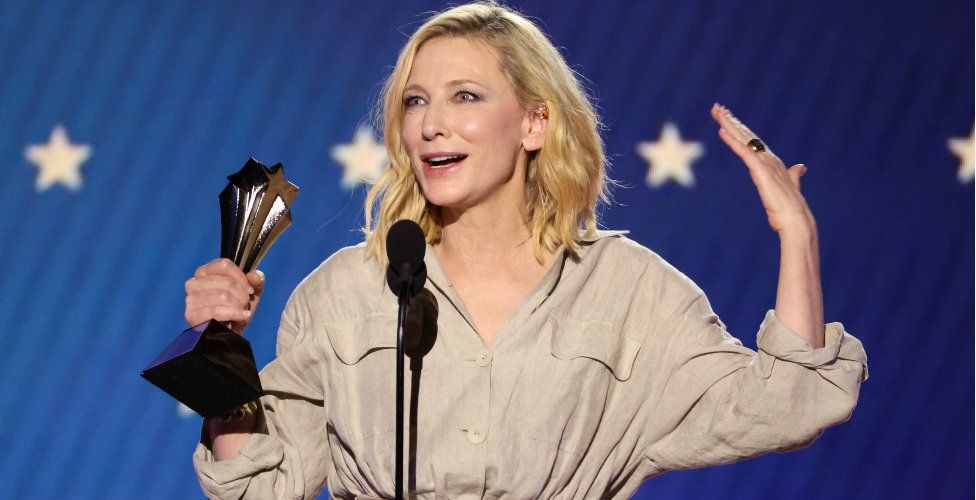 Although the critic did nothing wrong by expressing his opinion, it's possible that the To Leslie campaign did something wrong by selecting a quote that contrasted Riseborough with Blanchett.
In a similar vein, actress Frances Fisher, who has appeared in the films Titanic and Gone in 60 Seconds, was among those who praised Riseborough on social media while disparaging rivals for best actress, including Cate Blanchett and Michelle Yeoh.
(Interestingly, during her acceptance speech at the most recent Critics' Choice Awards, Blanchett herself was one of the celebrities who praised Riseborough along with other actresses. ).
These alleged rule violations might not have been intentional. There's a slim chance that every single Oscars campaigning rule is known to all Academy members and film PR teams.
Nevertheless, it seems unlikely that Riseborough, who was born in Newcastle, will be disqualified from the best actress competition. But it's not impossible. Although never in an acting category, Oscar nominations have previously been withdrawn.
The most typical rule violation that leads to a nomination being withdrawn historically has been lobbying. The act of personally calling Academy voters is not permitted, even though self-promotion and advertising of your movie are.
Following are three of the most recent instances of Oscar nominations being withdrawn:
As a result of the Norwegian short film Tuba Atlantic breaking Academy rules by airing on Norwegian television prior to its theatrical release in 2012, the nomination for it in the best live action short category was withdrawn.
The Christian movie of the same name's Alone Yet Not Alone song was nominated for a best original song award in 2013, but the nomination was later withdrawn after the song's composer, Bruce Broughton, sent an email to the Academy's music branch to "make them aware of his submission.". Broughton served as the head of the music branch and as a former governor of the Academy.
Following the discovery of "telephone lobbying," which violated voting regulations, a sound mixing nomination for the movie 13 Hours: The Secret Soldiers of Benghazi was withdrawn in 2017.
Perhaps a mild punishment for anyone who violated Academy rules by supporting Riseborough is more likely.
After their meeting on Tuesday, the Academy might issue a statement that reiterates the rules or, in some cases, tightens them.
The majority of industry experts concur that Riseborough's performance in To Leslie is strong and memorable, but they are concerned that her nomination for best actress was given at the expense of black actresses.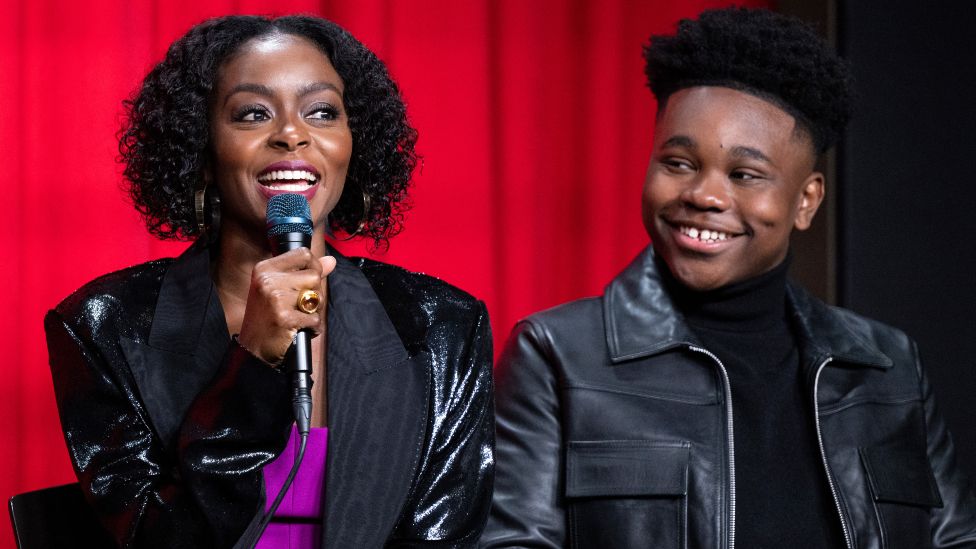 It was believed that Viola Davis was a contender for The Woman King. The hardest thing for many to accept was the exclusion of Danielle Deadwyler, who gives an exceptional performance in the film Till about the 1955 lynching of Emmett Till, who was 14 years old, in Mississippi.
In response to the criticism that Deadwyler had been passed over, director Chinonye Chukwu accused the Academy of "unabashed misogyny towards Black women.".
But even if Riseborough's nomination were to be withdrawn, Deadwyler or another actress might still fill Riseborough's spot. In the majority of prior instances of nomination removal, the category is reduced to four contenders rather than increasing by a new fifth contender.
It's important to keep in mind that while many critics were happy to see Riseborough nominated, they were more upset by the nominations for Michelle Williams and Ana de Armas, whose films Blonde and perhaps more controversially, The Fabelmans, respectively.
Naturally, rather than Riseborough or any of the other actresses, it is the 10,000 Academy voters who ultimately decide who gets nominated for awards.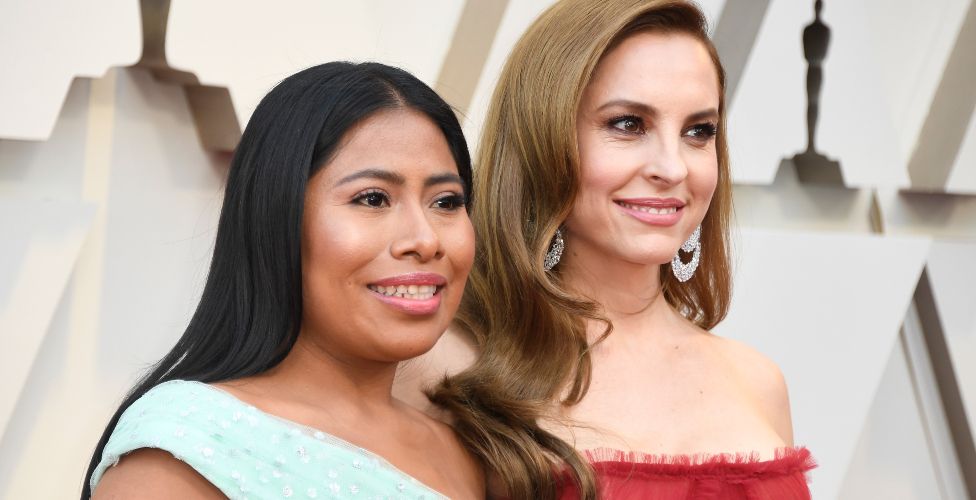 Riseborough's nomination was extremely unusual, especially considering that she had skipped all of the preceeding ceremonies save for the Independent Spirit Awards, which are given out to support independent films.
The Roma actor Marina de Tavira, who experts believe is the only other actor to receive an Oscar nomination without receiving a single precursor nomination, may be the most apt comparison to Riseborough.
There are additional comparisons that can be made. Shohreh Aghdashloo's performance in House of Sand and Fog received print advertising support in 2004. Three of the advertisements mentioned Renée Zellweger (who ultimately won for her role in Cold Mountain), quoting critics who said they thought Aghdashloo gave a better performance.
The film studio executives later apologized, calling their mistake "a very bad and ill-advised mistake," after the Academy executive director at the time, Bruce Davis, called it an "attack ad.".
However, on social media, movie critics expressed doubt about the likelihood of Riseborough's nomination being withdrawn. Many pundits joked that the Academy was now also reviewing other earlier perceived Oscar snubs after the announcement of the meeting on Tuesday quickly turned into a meme.
Inflaming the controversy surrounding Riseborough's nomination is something that some media outlets have an interest in doing. The more conventional forms of advertising, such as movie studios paying for print or online advertisements, bring in millions of dollars for many showbiz publications every year.
In the interim, Riseborough has received a lot of support. "Seems hilarious that the'surprise nomination' of a legitimately brilliant performance is being met with an investigation," said Wednesday star Christina Ricci. "This means tons of money wasn't spent to position this actress.".
Feels elitist and exclusive, and quite frankly, very backward to me, to say that only the movies and actors who can afford the campaigns deserve recognition. Shame on them if they remove it.
. "