The Brighton Dome's renovated spaces will reopen with an immersive Van Gogh exhibition.
The occasion will mark the end of an extensive restoration project for the Studio Theatre and Corn Exchange, which are listed on the Grade I and II registers.
A sunflower selfie room will be part of the multi-sensory experience; it is a 360-degree mirror space filled with flowers.
Phélim Mac Cafferty, the head of Brighton council, expressed his delight at the exhibit's success at the Dome.
"Such a historic opening exhibition signals a bold, new start for the city," he said.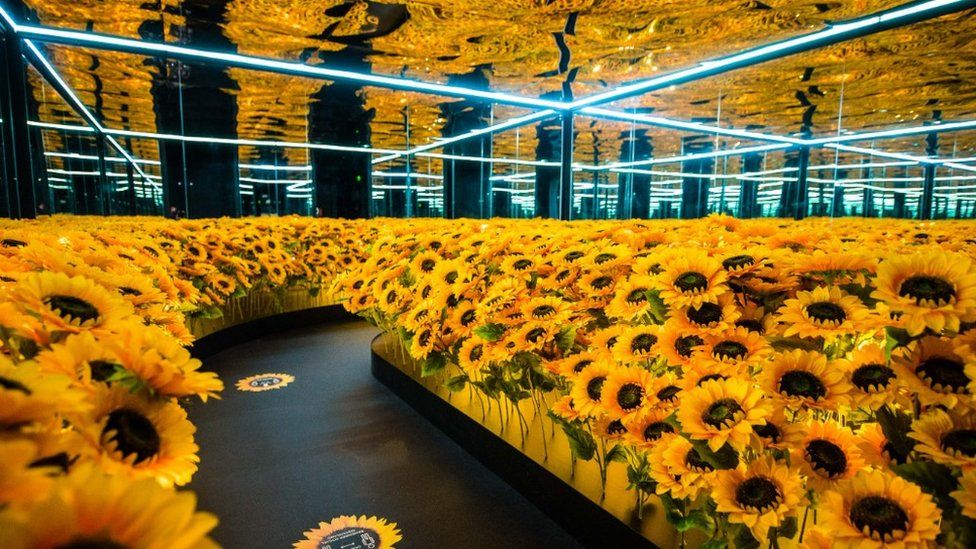 After "painful restoration work," according to Andrew Comben, chief executive of Brighton Dome and Brighton Festival, this is the "perfect opportunity to welcome audiences old and new.".
Millions of visitors to the exhibition have already arrived in 80 cities around the world, including Edinburgh, Manchester, and London.
The next stop on the tour, according to Bruce Peterson, founder of Grande Experiences, should be in Brighton.
Before live performances return to the venues in the fall, the exhibition will run from May 12 through August 6.