For allegedly imitating his voice on a recent single, rapper Yung Gravy is being sued by singer Rick Astley.
In Yung Gravy's song Betty (Get Money), the singer's 1987 global hit Never Gonna Give You Up is interpolated.
According to the singer, it was not agreed that the song's vocals were an imitation of Astley's.
According to the lawsuit, Astley's distinctive voice is a valuable resource that must be carefully managed. Yung Gravy is still silent.
According to reports, Stock Aitken Waterman, who wrote the music for Never Gonna Give You Up, and the rapper's team gave their approval for the song's basic musical composition to be used.
They were able to interpolate, or recreate the music and lyrics from the original song, for their own track as a result.
The original musical composition's license does not permit the appropriation of the artist's voice from the original recording, according to Astley's legal counsel. ".
Astley's attorneys claim that by imitating the distinctive voice he used in the song, the alleged impersonation violated his right to publicity.
A deliberate and almost imperceptibly similar imitation of Mr. Astley's voice is said to have been used throughout the song by Yung Gravy and his producers, including Dillon Francis, according to the legal documents.
According to the lawsuit, this was done "in an attempt to capitalize on the enormous popularity and goodwill of Mr. Astley.".
Astley is also suing alleged vocal impersonator Nick Seeley (also known as Popnick).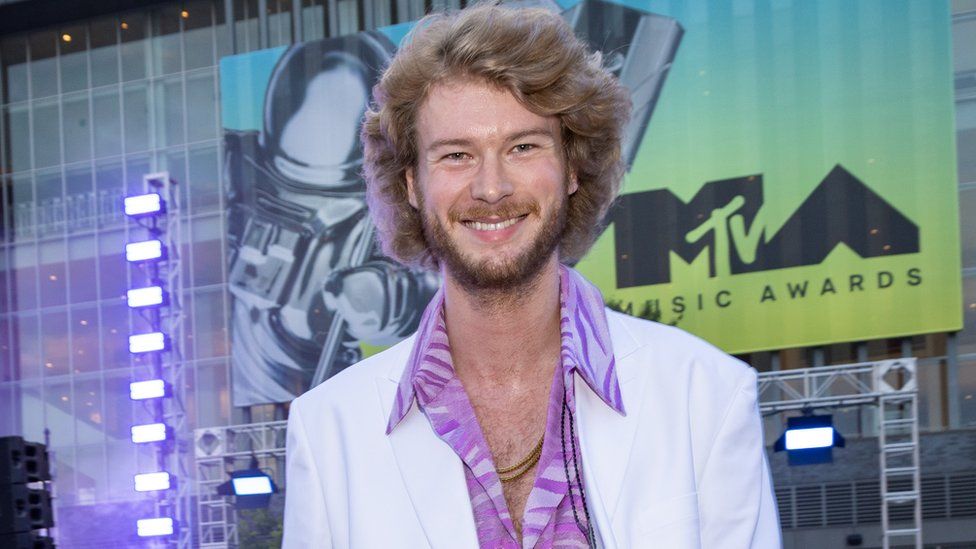 Deadline was the first to report that the lawsuit had been filed on Thursday in Los Angeles.
A firm representing Rick filed a case yesterday [Thursday] in a US court of law, Astley's representatives in the UK confirmed to the BBC. ".
According to the lawyers, Astley is "extremely protective over his name, image, and likeness," so the unauthorized use of the voice that sounds similar to his has done him "immense damage.".
Additionally, according to the court papers, Astley was trying to find a way to collaborate with another artist on a project that he now claims is ruined and that would have included using his voice.
Although the amount of the lawsuit Astley is seeking has not been made public, Deadline has called it a "multi-million dollar" lawsuit.
In an interview with Billboard in August of last year, Yung Gravy—real name Matthew Raymond Hauri—seemed to admit to using the impersonator.
The 26-year-old claimed to have completely remade the song for the publication. Despite having a different singer and set of instruments, everything was really close together because it is simpler legally. ".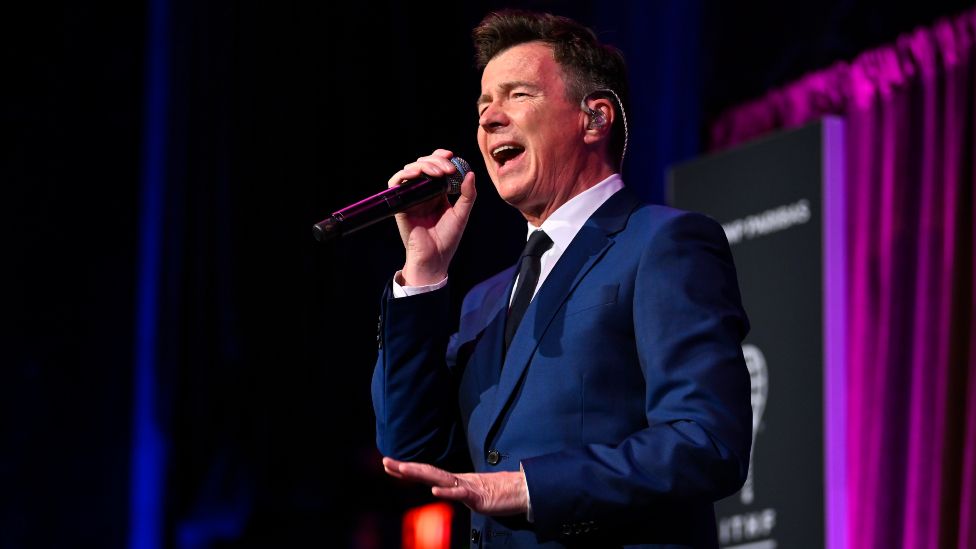 Never Gonna Give You Up debuted at number one in every country when it was released, and it has had a big cultural impact ever since.
It was written and produced by Stock Aitken Waterman, the group behind several other iconic hits from the same era by artists like Kylie Minogue and Dead or Alive.
Never Gonna Give You Up is the focus of the internet joke known as "rickrolling," in which clickbait links that mislead users into visiting the song's music video are actually intended to take them to another website.
The song has been covered numerous times over the years by groups like the rock band Smash Mouth, American singer Barry Manilow, and British boyband 911.
The song has also been remixed numerous times. For example, in 2016, Danish dance artist Calvin's Give U Up version of the song received more than 23 million Spotify streams.
Betty (Get Money), which achieved gold status in the US and 500,000 sales, is Yung Gravy's most popular song to date. In June 2022, the song and its corresponding music video were released.