In Somerset, hospital patients can now use specialized units to make sure they are better prepared to go home.
The Ready To Go Units at the Musgrove Park and Yeovil District Hospitals support patients.
The goal is to keep patients from needing additional care after they leave the hospital or returning there.
According to Jannine Hayman, senior matron for integrated and urgent care at Musgrove Park, "We want people to be as independent as possible.".
The units, according to her, are a "new concept" for Somerset's NHS.
We have a large number of patients who are medically qualified for discharge, which is why it was established. In order to cut down on the number of days our patients spend in the hospital, we are considering the advantages for them. ".
"There's a young lady comes in and we do exercises with rubber balls and all kinds of things," said 86-year-old Gwendaline Bawden of Exmoor. ".
She thought it would come in handy as she got ready to go home.
It's acclimating you to life outside, she said.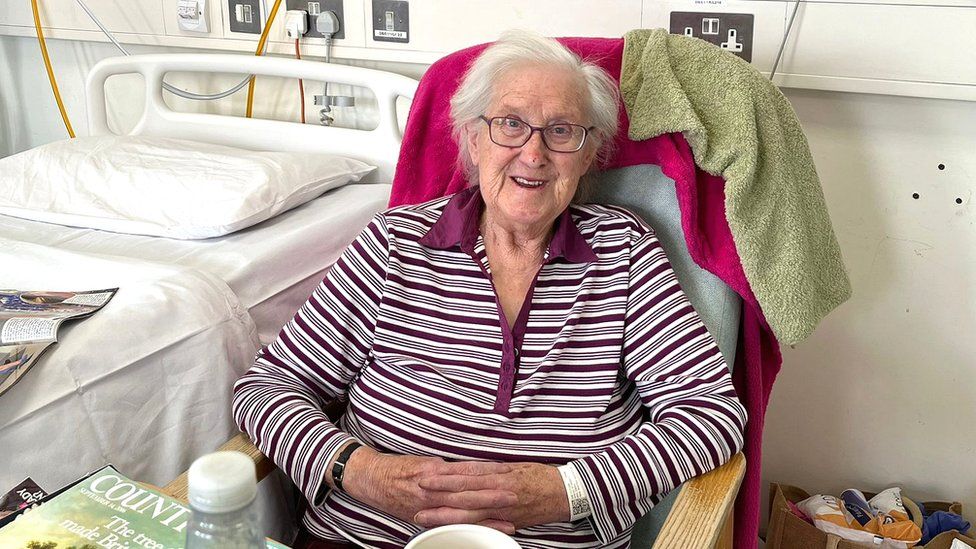 Michelle Purnell, an exercise specialist with Age UK Somerset, frequently stops by the facility to encourage patients to take quick strolls and engage in grip strength exercises. She also makes use of interaction and music.
"I enter the ward only to encourage people to move around and avoid spending the entire time seated by their beds.
We work to mobilize them by encouraging them to interact with one another and talk more to their neighbors on opposing sides. ".
She characterized the response as "brilliant and genuinely positive.".
"It's really nice to see the change in people while I'm here from when you first come on to the ward when they're just sat there in their own little world," she said.
The key, according to Joanna Jackson, a senior physiotherapist working in Musgrove Park's Ready to Go unit, is to get people moving again.
In a hospital setting, she noted, "it's all too easy to just sit by your bedside if you haven't got a reason to get up and get busy and be active." This is especially true for the elderly population.
When the services are ready for them to return home, the patients are no longer physically able to do so because they will decondition quickly, become weaker, and less capable.
"There, we've been able to step in and organize a lot of activity.
. "