Several hundred people demonstrated against service cuts at the South West Acute Hospital (SWAH) in front of the Enniskillen Town Hall.
The hospital temporarily stopped performing emergency general surgery last November.
Prior to a special council meeting, there was a rally. Campaigners claim that because of its location, SWAH is a special case.
Following problems with staff recruitment, according to the Western Trust, the suspension was required to ensure the public's safety.
Last month, it began a public consultation on the plan.
Council members heard from the advocacy group Save our Acute Services during the meeting.
Reggie Ferguson, the group's chairman, stated that he was there to save the "magnificent" SWAH and that he was "tired of hearing this doom and gloom about how difficult it is to work there at the moment.".
The SWAH should make employees "proud" to work there, he continued.
Fr. Brian D'Arcy, who was present at the demonstration, urged the crowd to "fight together" for the "futures" of our children.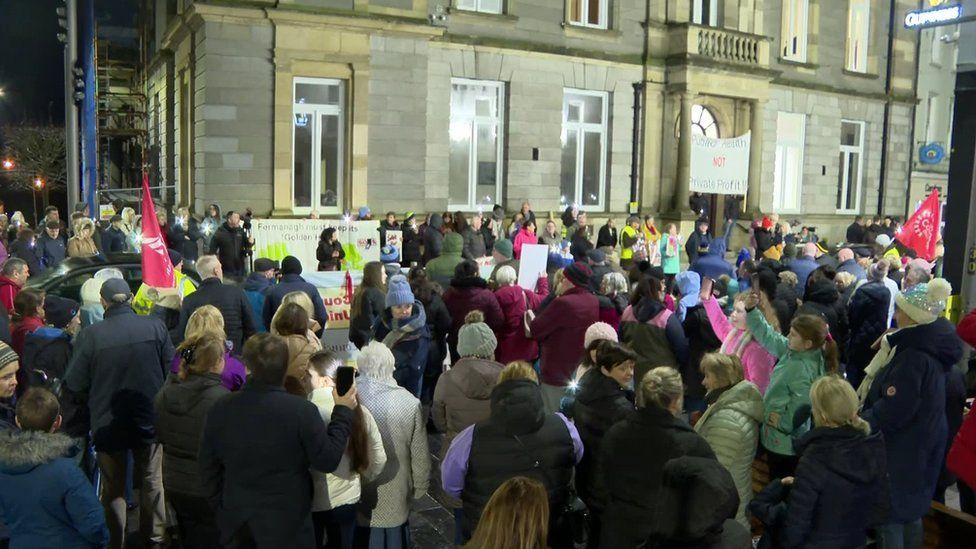 Fr. D'Arcy posed the following queries to the onlookers: "Who's going to come to Fermanagh on vacation if there isn't a hospital?" and "Will businesses set up in the area if there isn't a hospital?".
Arguments in favor of continuing emergency general surgery were presented at the Fermanagh and Omagh District Council meeting.
The advocacy group informed the council that they think SWAH's emergency surgery program can save lives.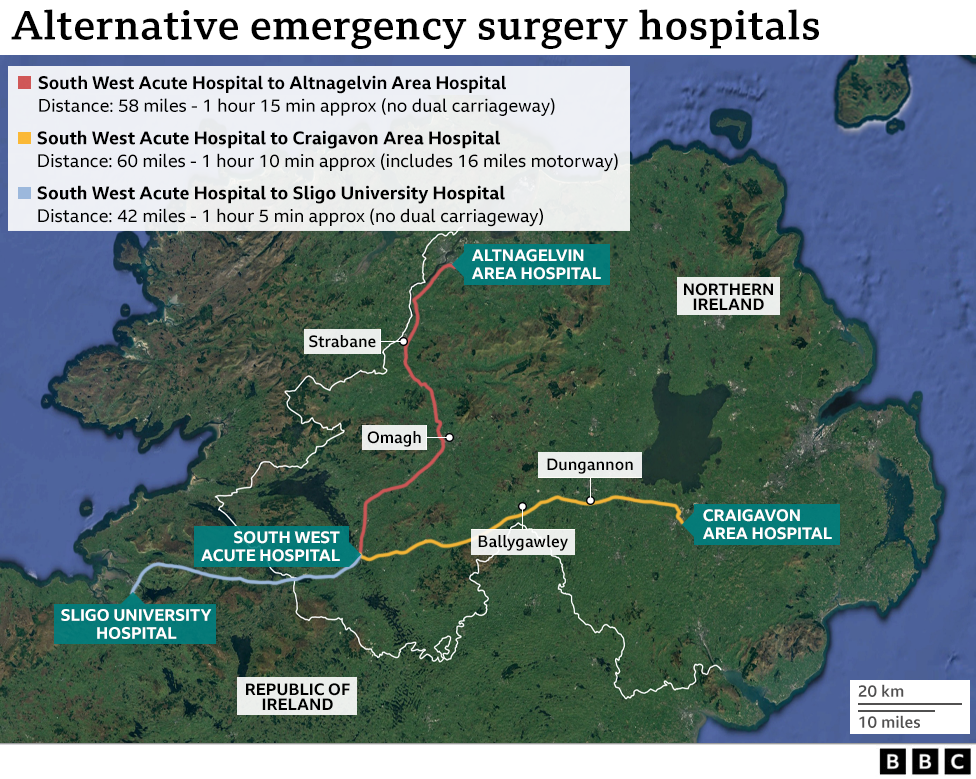 Treatment for patients with conditions like severe abdominal pain, infections, bleeding, and trauma falls under the category of emergency general surgery.
It includes procedures like removing a patient's appendix, gall bladder, or a portion of the bowel.