A maternity service that has been criticized requires 37 more midwives, or about a fifth of its entire midwifery staff.
According to the care regulator, Northampton General Hospital did not always have enough skilled and knowledgeable personnel to protect women from avoidable harm.
According to data the BBC was able to obtain, 49 serious incidents have taken place in its maternity services over the last four years.
The hospital claimed that over the previous 18 months, "a lot of work" had been done and that a hiring process was currently underway.
Following an inspection of the service, the Care Quality Commission published a report on Friday rating it as needing improvement.
The hospital experienced 278 serious incidents between November 2018 and November 2022, with maternity services, including gynecology and obstetrics, experiencing the highest number.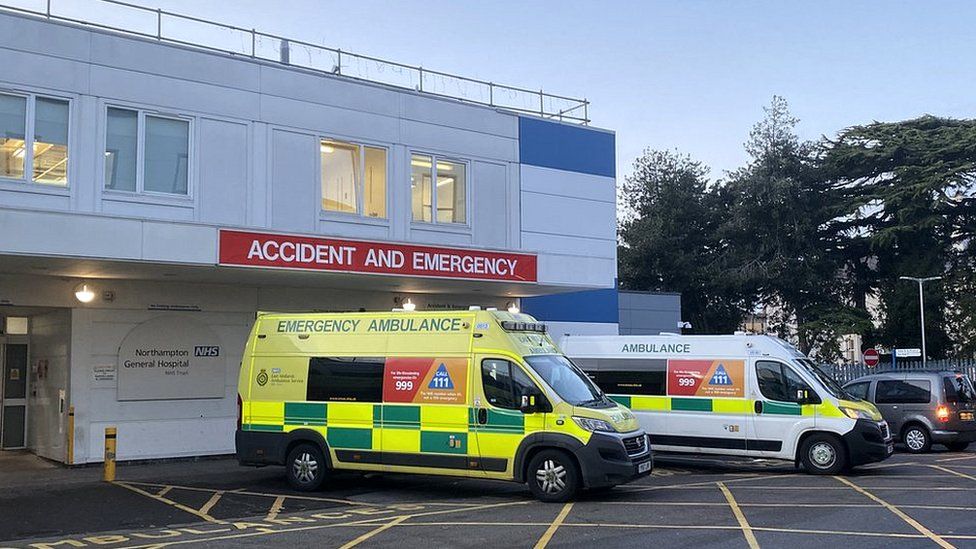 The trust has "an open culture of reporting and investigating adverse incidents," according to the trust's spokeswoman.
Due to specific triggers that lead to a serious incident being declared, maternity services experience a higher number of serious incidents than other departments in any acute hospital trust on a national level, they continued.
Although there are currently 37 open positions for midwives, the trust claimed it closely manages staffing levels and makes sure that all shifts are covered by bank or midwives working modified shift schedules to ensure that it can offer a safe delivery experience.
A midwifery manager is on call 24 hours a day at the hospital to provide oversight of staffing and activity.
The trust, which claimed to have a vigorous hiring procedure, also claimed to be noticing an increase in complex cases.
The spokeswoman stated: "Our hospital's chief executive and hospital trust board place a high priority on the ongoing improvement of our maternity services.
"Over the past 18 months, a lot of work has been done to improve our maternity services, and good progress has been made. Some of the initiatives taken to do this include proactive recruitment of maternity support workers, midwives, and international midwives, as well as strengthening the senior leadership team in the unit.
"We frequently hear from parents who have had excellent things to say about [our] maternity unit.
We want to reassure expecting parents that we have solid procedures in place to manage staffing levels and make sure every shift is covered.
. "