The largest walkout of the English pay dispute has been announced by the Royal College of Nursing (RCN).
Its members will participate in the 48-hour strike from March 1–3 at half of the hospitals, mental health facilities, and community services.
Additionally, the union will request that employees in crucial fields like critical care and chemotherapy take part in a first-ever strike.
The union was charged by ministers with endangering patients.
Health Secretary Steve Barclay continued, "We are closely collaborating with NHS England on contingency plans, but this action will inevitably cause further disruption.".
Dialysis, neonatal care, intensive care, paediatric, A&E, and chemotherapy were exempt from strike action during the previous six walkouts by the RCN.
Any service that wants to rely on RCN members to provide life-and-limb coverage—as they are required to do by trade union laws—will also need to bargain with union leaders rather than establishing local agreements with local reps.
The RCN believes this has resulted in an excessive number of local exemptions, especially in areas like adult A.
Instead, services will be required to cover services during the strike with other medical personnel or nurses who are not RCN members.
The RCN won't agree to offer protection until all other options have been explored.
The RCN has never before declared a continuous 48-hour strike before the current walkout.
Over the course of two days, there were stops, but they only lasted for 12 hours each.
This strike will affect more than 100 services and all of the locations where the RCN has a mandate.
Each trust conducted its own vote during the strike ballot.
The votes did not reach the necessary number in about 50% of trusts for any action to be taken.
It is with a heavy heart that I have today requested even more nursing staff to join this strike, said RCN general secretary Pat Cullen. " .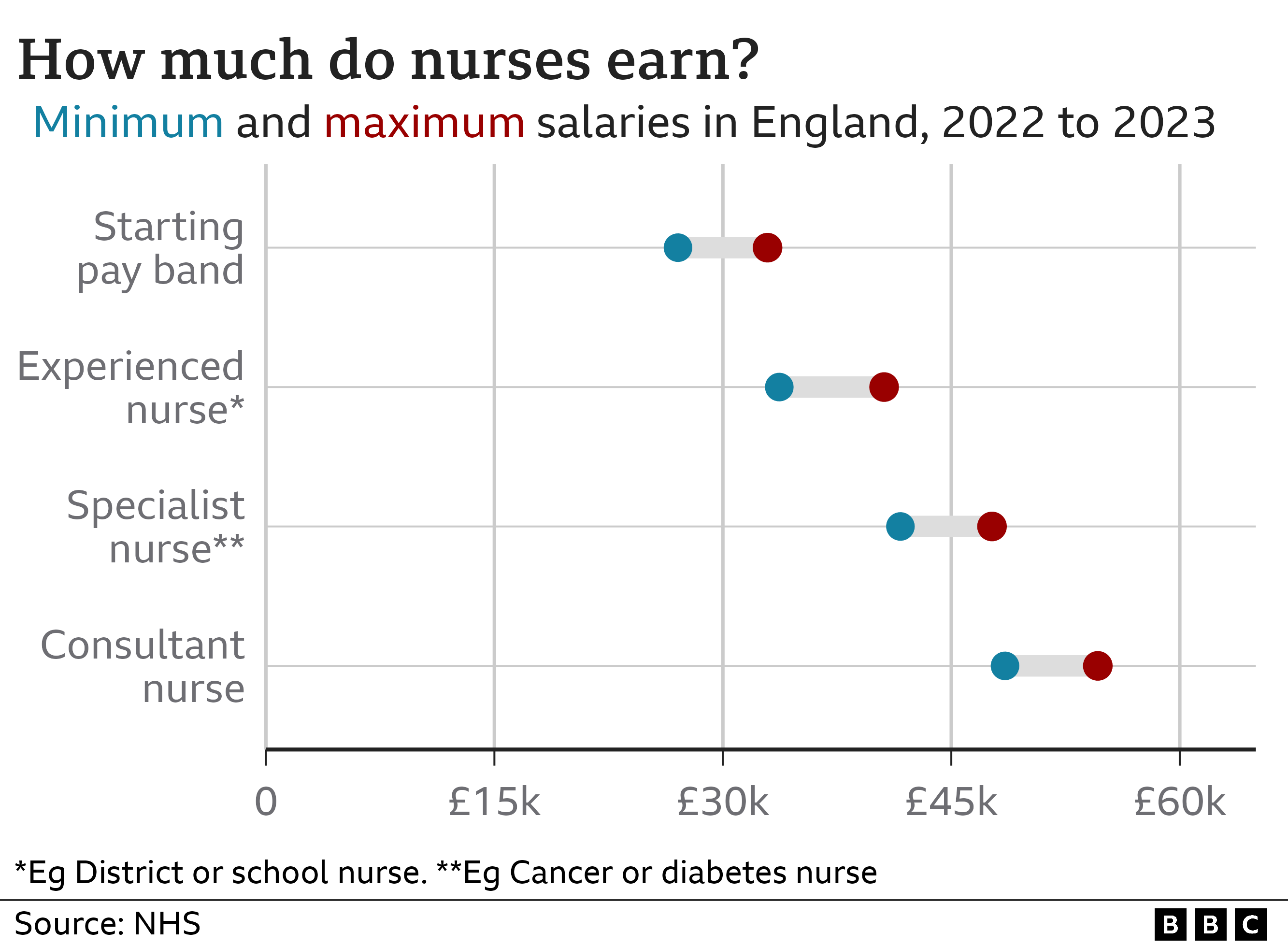 The RCN requested a pay increase of 5% above inflation, but the government has only given staff below the grade of doctors an average raise of 4.75%.
Despite the fact that the new offers were significantly less than what they were seeking, the union has decided to call off its strikes in Scotland and Wales.
Since there is currently no government in place in Northern Ireland, where employees received a raise of 4.75 percent, there is no strike action there.
The NHS Confederation, which represents health managers, is led by Matthew Taylor. He stated: "The stakes have just gotten higher and NHS leaders are becoming more concerned about the escalating waves of industrial action.".
"They are in dire need of a solution.
. "