To raise money for a cancer charity, a husband and wife intend to walk 11,000 steps per day throughout the month of March.
The March the Month challenge is being participated in by Graham and Katherine Cross.
After his wife persuaded him to see a doctor when he was experiencing symptoms he believed were brought on by blood pressure medication, Mr. Cross learned he had the disease six years ago.
The couple was thanked by the charity. .
The couple, who are from Earl Shilton in Leicestershire, are participating in the fundraiser for the fifth time, and they're encouraging others to do the same and see their doctors if they notice any possible cancer symptoms.
The 53-year-old Mr. Cross, who underwent radiotherapy and surgery to treat his cancer, said: "If it weren't for Katherine, things might have turned out very differently for me.
"I'm fortunate that she noticed something was off and encouraged me to take the necessary action and visit my GP. ".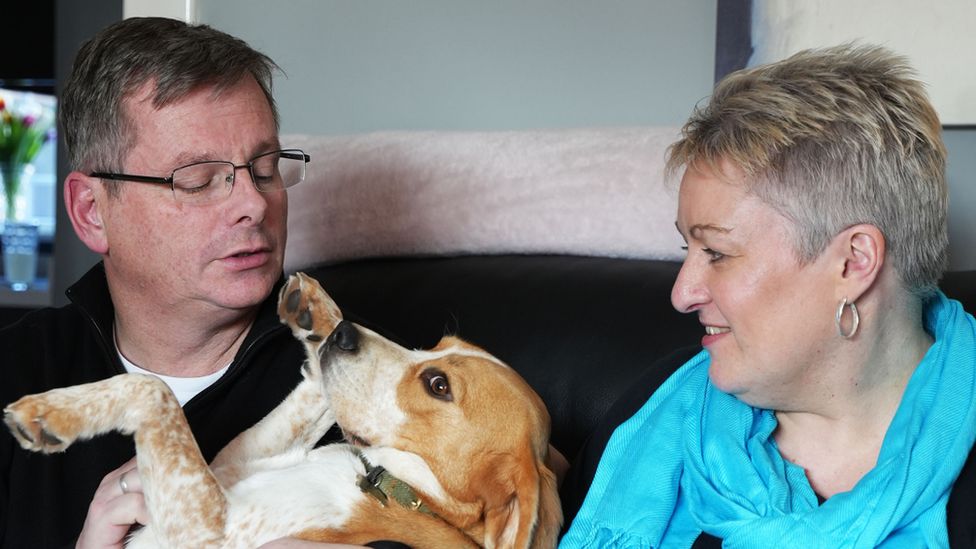 The prostate was surgically removed from Graham five years ago, according to Mrs. Cross, 47.
"We'll be tackling this challenge together, taking the opportunity to think back on the experiences we've shared and the future milestones we have coming up, like our 30th wedding anniversary.
Prostate Cancer UK was instrumental in helping us through Graham's prostate cancer journey, and thankfully he is now doing well. ".
According to the charity, the March the Month challenge's 11,000 daily steps represent the 11,000 men who lose their lives to prostate cancer each year.
The funds raised will support research and increase disease awareness.
"March the Month participants have well and truly shown how friends, families, and communities can work together, locally and across the UK to help save lives," said Nicola Tallett, director of fundraising at Prostate Cancer UK. .
"We appreciate everyone who went above and beyond.
. "