As the backlog of repairs and maintenance grows, sewage leaks are causing hospitals a wide range of issues.
Patients slipping on sewage, sick employees, and leaks in maternity units, cancer wards, and A&E departments were all reported by hospitals in England.
It follows a year in which the backlog of repairs, now totaling £10 point 2 billion, increased by 11%.
Following a Freedom of Information request by the Liberal Democrats, the reports have been made public.
Nearly half of all hospital trusts in England, or 55 in total, provided information.
Over the previous year, more than half had experienced sewage leak issues.
While others reported more than 100 leaks, for some they were lone occurrences.
105 incidents were recorded by Leeds Teaching Hospitals, including one in the respiratory day unit, feces leaking through floor tiles, overflowing toilets, and excrement coming through walls.
The trust placed the blame on both people who flush inappropriate items down toilets and aging buildings.
Forty leaks were reported to the Princess Alexandra Hospital in Harlow. In one case, a leak caused a patient to fall, and in another, the smell of raw sewage made it difficult for the staff to work and made them queasy. A and the resuscitation area.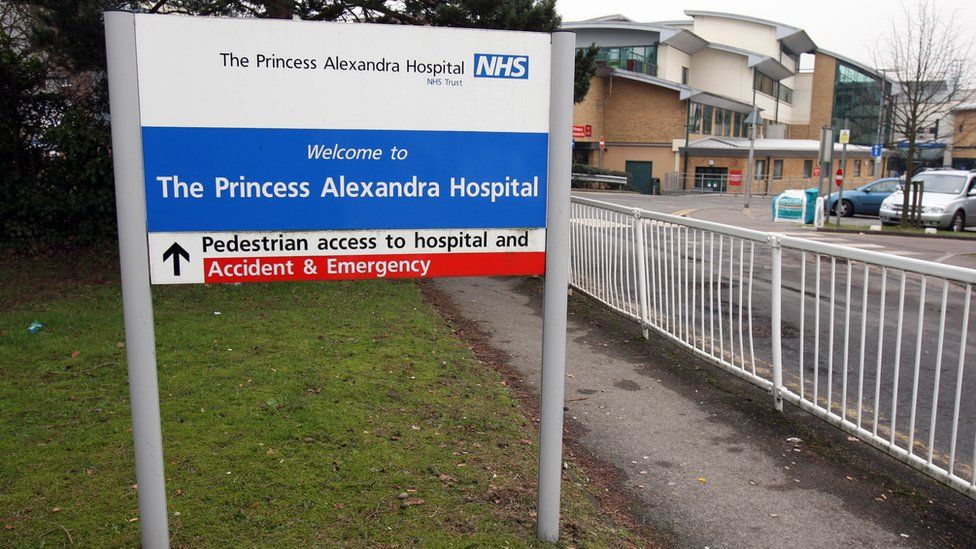 The aging structures, according to Michael Meredith, director of estates at the hospital trust, are to blame for the "regular basis" in which leaks occur on the property.
"They are quickly and effectively dealt with, but they are unpleasant, especially when they happen in areas that are accessible to patients, staff members, or the general public. ".
He stated that the trust was awaiting approval to replace the existing hospital with a new one.
Many buildings throughout the NHS were "in desperate need of repair as these shocking findings demonstrate," according to Rory Deighton of the NHS Confederation, which represents hospitals.
Nobody who works for the NHS wants this for either their patients or their staff, he continued.
He claimed that due to reduced spending on buildings, the problem had gotten worse over the previous 12 years.
To bring NHS buildings up to a sufficient standard, the £10.2bn backlog must be spent.
Ed Davey, the leader of the Lib Dems, called the situation "inacceptable.".
"Due to a lack of funding, our hospitals are disintegrating. A national scandal, he continued.
According to the Department of Health and Social Care, more money is being spent on construction as well as the creation of a network of new hospitals.
An additional statement from a spokesman read, "We are investing record sums to upgrade and modernise NHS buildings so staff have the facilities needed to provide world-class care.