In an effort to shorten waiting lists, Sir Rod Stewart has paid for a day's worth of MRI scans for patients at his neighborhood NHS hospital.
While some scans were being done, the singer, who is from Essex, stopped by the Princess Alexandra Hospital in Harlow.
He offered to pay for people's hospital scans during a live phone-in on Sky News last month, having just returned from getting one himself.
In his own words, Sir Rod wanted to "prove I'm not all mouth and pants.".
The 77-year-old's donation will pay for a day's worth of patient scans at the hospital's mobile MRI scanning unit operated by the private healthcare provider InHealth.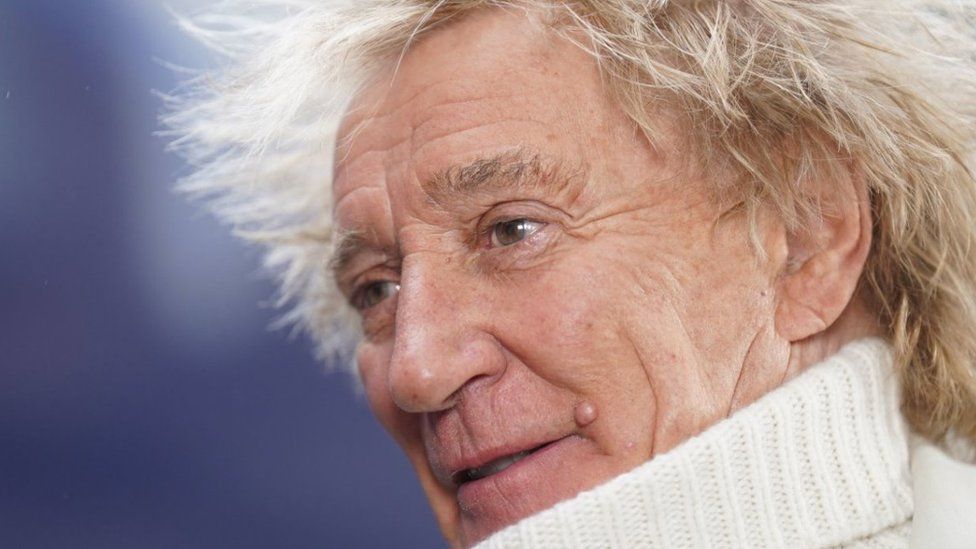 He stated, "I had just left my scan in a private facility close to Harley Street.
"I entered and apologized profusely for being half an hour late.
"They assured me that nobody was in the building today, so don't worry.
"There were eight individuals with little to do. Then I realized what a terrible injustice this was, and so here we are. ".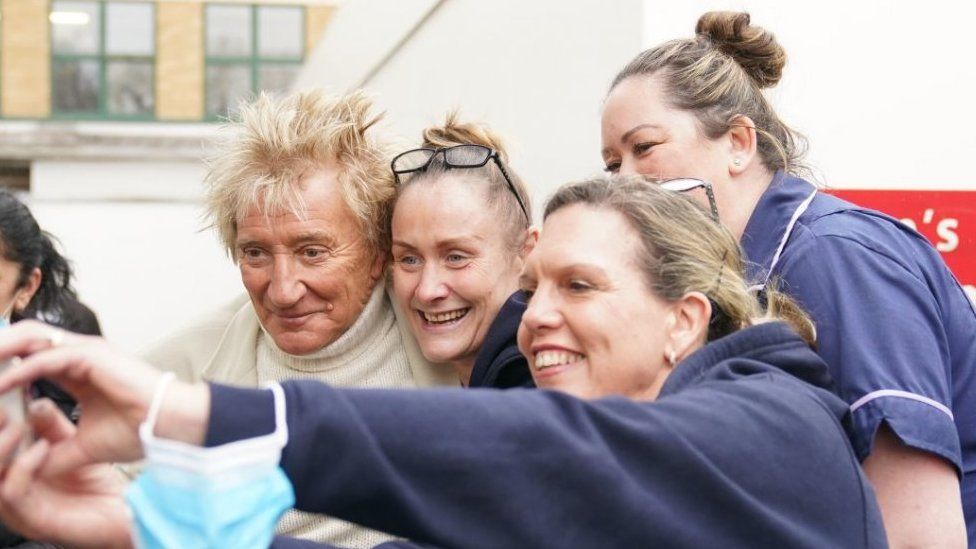 The singer expressed his desire for this act of kindness to not be a one-time occurrence, saying: "If this is a huge success, which I think it will be, I'd like to do it in Belfast, Dublin, Edinburgh, Glasgow, and Manchester, and just keep it going, and hope some other people follow me.
"I'm here to demonstrate that I followed through because I want to show that I'm not all mouth and no pants. ".
When questioned about the state of the NHS despite his claim that he didn't want to discuss politics, he responded, "There must be enough money in the coffers to pay up for these nurses. We were clapping only two years ago, and here we are.
"Bless them; they are the salt of the earth; they work so hard. ".
"We really need to resolve this. Our situation is critical. ".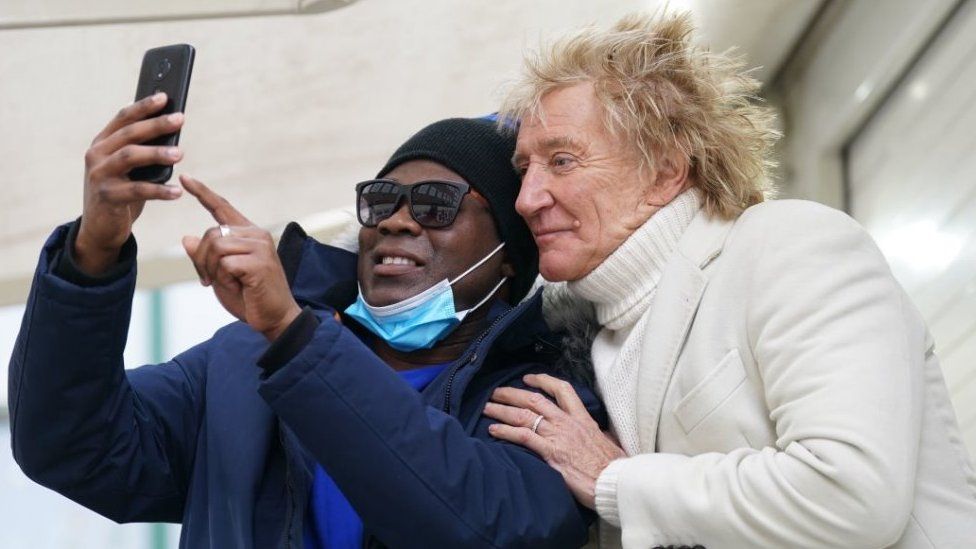 He claimed that he was in a "privileged position" and that "it's as simple as that" for him to want to help others.
Omarie Ryan, 36, a patient at the hospital who had traveled from London for a knee scan, was introduced to him.
The meeting, according to Mr. Ryan, was "a dream come true.".
Stephanie Lawton, the hospital's chief operating officer, predicted that the day of scans, which Sir Rod paid for, would help cut the waiting list by roughly 10%, or 20 patients.
She stated, "Rod is a local resident, and we are his local hospital. We are really thrilled to be working with him and his team for the benefit of patients, and we are doing everything we can to cut down on the waiting lists.