An island-based training program has helped to improve the Isle of Man ambulance service.
30 clinical theory and practical exams were passed by five students to become emergency care assistants (ECAs).
Manx Care created the course, which also covered emergency response driving instruction.
The plan, according to a spokeswoman for the healthcare provider, is a "commitment to develop home-grown health and care workers.".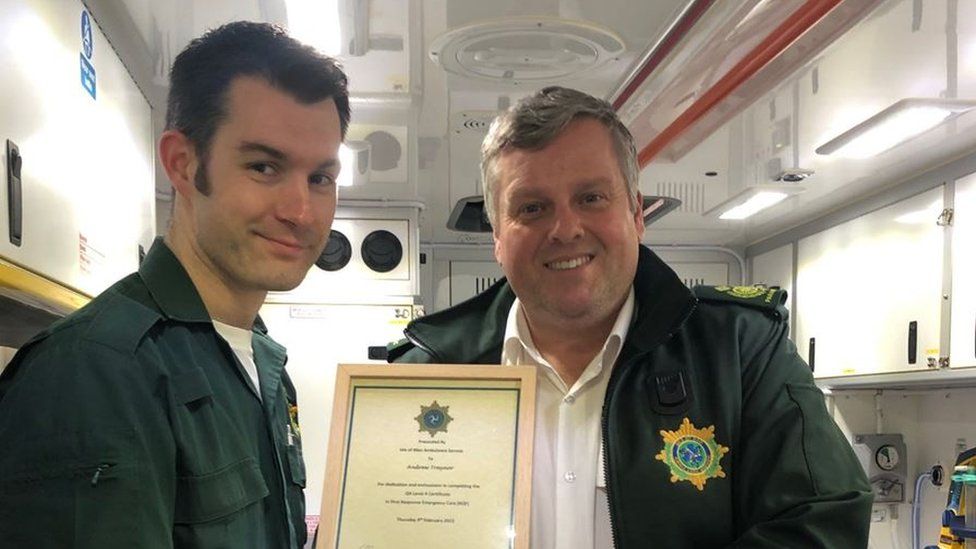 In January 2022, Andrew Traynor, Rob Keelan, Stephanie Woods, Harry Brown, and Rebekah Rollins enrolled in classes; they just recently received their diplomas.
The students completed first response emergency care certifications and a three-week placement with the ambulance service team with the assistance of an experienced paramedic.
Will Bellamy, the head of the service, expressed his "extreme pride" in the students' "maturity to become exceptional pre-hospital clinicians.".
Without having to leave the island, the program offers residents a "fantastic opportunity" to be considered and "allows us to focus on the development of home-grown talent," he continued.
Manx Care claimed that in the future, more students would be eligible for the program.
Since it was a subject the healthcare provider was "very passionate about," Mr. Bellamy stated that the ambulance service was also "looking at what else we can do to offer training and development opportunities locally."