A man whose aunt and cousin perished in the Turkish earthquake said the survivors need assistance immediately.
Cuma Dagilan, a resident of Jersey who recently traveled to Turkey to assist his family, claimed that many locals there were forced to endure subzero living conditions outside.
Ten days have passed since earthquakes in Turkey and Syria killed more than 41,000 people.
People, according to Mr. Dagilan, are in urgent need of necessities like warmth and food.
"It's very cold, and everyone here is very scared," he continued.
They require immediate assistance because it is truly freezing cold inside and people are literally perishing. ".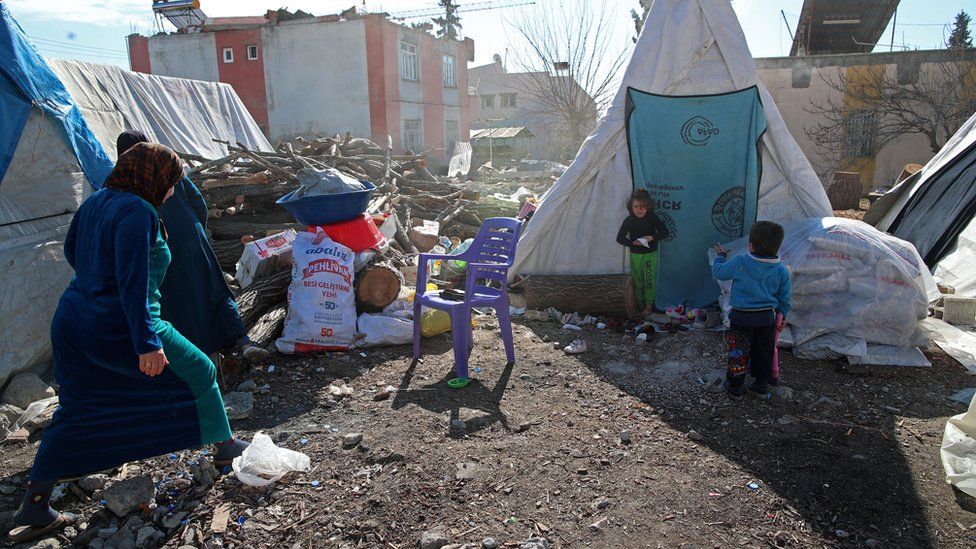 According to Mr. Dagilan, his family and other residents of Pazarcik, Turkey, endure extremely difficult living conditions.
He said: "Here is really bad, where they are here, is not have a toilet, [there] is no food, no electric and internet is not working all the time here.
Voilà chevalNeitherstiintastiintastiintastiintastiintastiintastiintastiintastiintastiintastiintastiintastiintastiintastiintastiintastiintastiintastiintastiintastiintastiintastiintastiintastiintastiintastiintastiintastiintastiintastiintastiintastiintastiintastiintastiintastiintastiintastiintastiintastiintastiintastiintastiintastiintastiintastiintastiintastiintastiintastiintastiintastiintastiintastiinta.
According to Mr. Dagilan, the tents were "very small," holding only 10 to 15 people, and everyone was anxiously awaiting good news.
He declared, "We need help here, we really, really need help.".
Jersey Overseas Aid has given £150,000 to The Red Cross and Crescent's Turkey-Syria Earthquake Appeal to aid those affected by the earthquakes in Turkey and Syria.