A people smuggler who used the terms "pork" and "chicken" to describe migrants has been imprisoned.
At Birmingham's crown court on Wednesday, 33-year-old Hai Le was given a seven-and-a-half-year prison term.
Vietnamese nationals traveled from Europe to Birmingham and Wolverhampton on lorries for up to £17,000.
The court was informed of how they were later forced to work illegally in order to pay back the loan.
Habib Behsodi, a taxi driver from Kent who was Le's co-defendant, was also found guilty of conspiring to aid illegal immigration.
His two-year prison term was suspended for two years, and he was required to complete 200 hours of community service as part of his probation.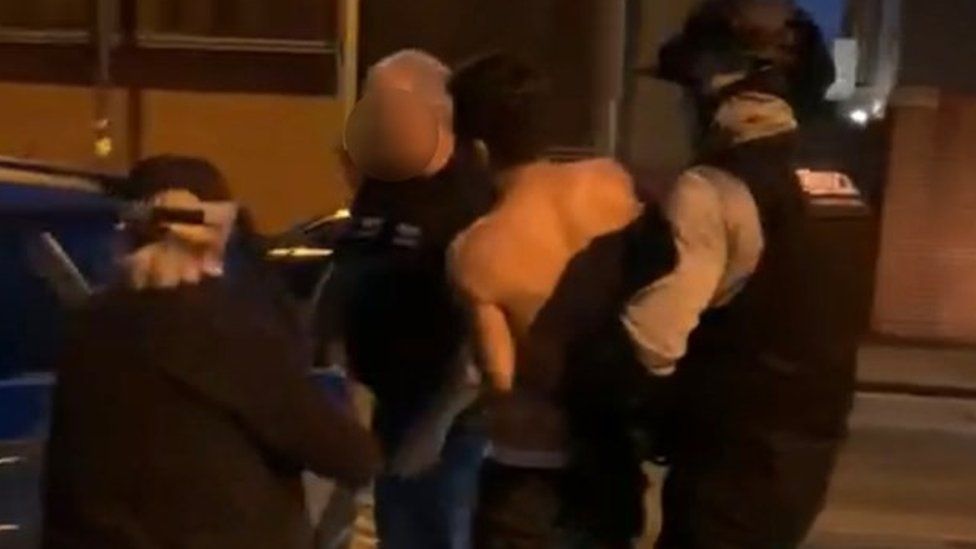 Le and Behsodi were a part of a gang that used the terms "pork" and "chicken" to describe migrants when coordinating the logistics over phone messages, according to the National Crime Agency (NCA).
Behsodi and Le would work together to pick up migrants once they had entered the UK via lorries and transport them to the West Midlands while also collecting cash payments.
Le participated in at least seven attempts between August 19 and September 4, 2020, to transport immigrants to the UK.
At his Handsworth home in September 2021, he was taken into custody. He initially made an attempt to leave the property and gave the police the name Ho Sy Quoc.
The NCA added that it had collaborated with Vietnamese authorities to determine the man's real identity.
The court also heard testimony about how Le used the cash he received from people smuggling to support his "opulent lifestyle," which included buying a pair of designer sneakers for $1,000 and remodeling a sizable home in Vietnam.