After a judge urged ministers to take another look at the plight of eight Afghan journalists who worked for the BBC, they might be evacuated to the UK.
After being abandoned during the August 2021 British withdrawal, the group has been living in hiding in Afghanistan for more than a year.
One year after receiving the applications, ministers had rejected their cases.
On Monday, one of the group claimed that the Taliban had already attempted to kill him because they thought he was a spy.
The eight journalists had all spent a significant amount of time reporting for the BBC in Afghanistan. Some of them had also collaborated more closely with the British government on initiatives like media training and democracy. However, as the Taliban took over more and more, they and their families started to receive threats.
One of the journalists had a bomb placed under their car, another was shot in public, severely injuring a family member, and two other journalists had been interrogated and tortured because of their work for the BBC, according to testimony given in the High Court of London.
The British government has evacuated 21,000 Afghans and their families since August 2021, among them locals who were employed by British media organizations.
The BBC did not, however, include any of the eight on those lists.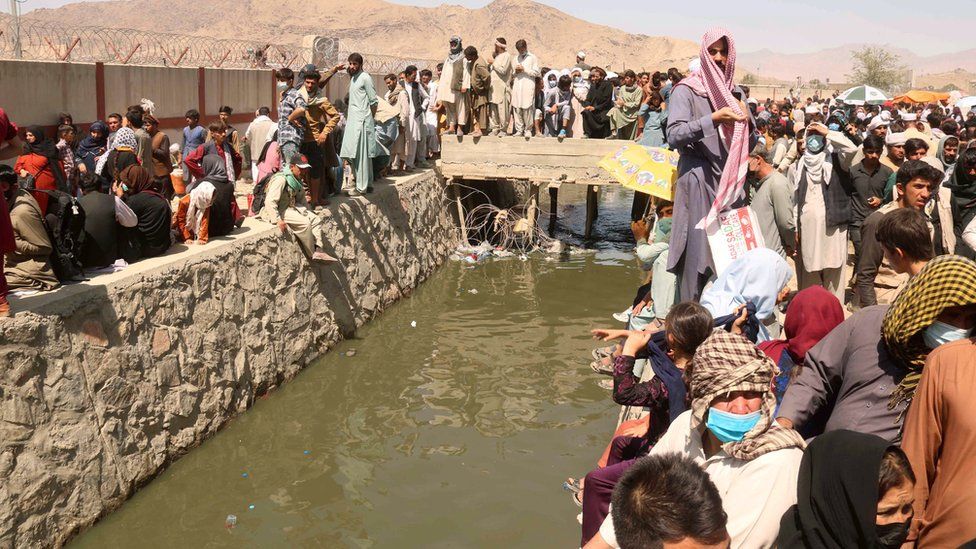 The group's attorney, Erin Alock, claimed that their requests for assistance went unanswered for a year.
Because they weren't employed at the time, the BBC didn't recommend the British for evacuation when they left Kabul, she claimed.
"They were abandoned. However, the work they were doing was directed toward British objectives in Afghanistan, and those objectives went beyond mere military ones. They included initiatives to advance democracy. ".
After considering their applications, ministers decided not to resettle any of them because it was determined that their jobs weren't directly related to UK operations. .
A judge ruled on Monday that those denials had failed to consider how the Taliban viewed the BBC and anyone connected to it.
According to Mr. Justice Lane, there was a "more than fanciful prospect" that the eight would have been permitted to enter the UK had government caseworkers recognized this risk.
One of the group, who was fired upon by a Taliban gunman in the street, thanked the judge on Monday for stepping in. Due to the possibility of linking him to specific threats, the BBC is not disclosing them.
"We have regularly changed our house - my children have been to different schools," he said.
"The Taliban government is monitoring journalists and human rights activists day after day. The BBC is viewed by them as an evil spy organization.
"National journalists who, like me, have worked with international media have faced very harsh treatment from the Taliban authorities.
We are all seriously threatened if we have ever worked with the British or American media.
"All I want to say is thank you to the judge for changing her mind. ".
The group hopes that giving ministers 21 days to reconsider each case will result in their evacuation.
For a response, the government has been contacted.