In order to provide support, a man who may have lost 30 family members in the Turkey-Syria earthquake left the UK.
Suleyman Yildirim, a resident of Stanley in County Durham, is en route to his hometown of Hatay, which is close to the Turkish border.
If the authorities permit it, he will be joined by his brother and they intend to stay for two weeks while providing aid and "helping with the rescue mission".
The death toll from the devastating earthquake that struck Turkey and Syria on Monday has surpassed 35,000.
The UN is issuing a warning that the final death toll is probably going to be at least twice as high as it is right now.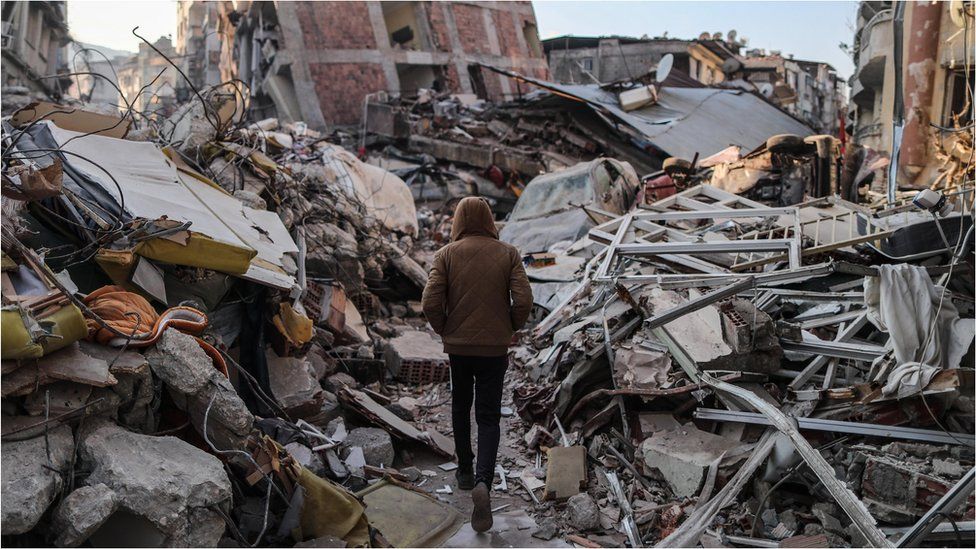 It is very tense, said Mr. Yildrim, 39. Under the debris are still people. Fortunately, all of my close relatives are fine.
"So far, we've lost 16 members of our extended family, and I anticipate another 14 to be buried under the debris.
"Until it is proven otherwise, there is hope.
"I need to visit in order to assist as many people as I can. Currently, they are attempting to evacuate the city, but various sources indicate that there may be another earthquake. It hasn't been verified yet. Poor living conditions and a lack of infrastructure are present.
"We'll try to assist people in leaving, and if they let us, we'll assist the authorities in conducting a rescue operation.
It won't be simple, I'm afraid. We are fully conscious of that. We are prepared to enter the area and aid in the rescue of those who need to leave the town. ".
At Newcastle Central Station, Mr. Yildrim and his brother bid their loved ones farewell before setting out on their journey.
We were all experiencing various emotions, he said.
"It was difficult to leave the family behind, but we were also going to help family. They are doing fine and holding up well. It was difficult, particularly for our wives and children.
"We anticipate staying for at least two weeks. We have obligations in the UK, where we live. We will make every effort to complete the tasks we came here to complete before returning to our families.
"It won't be a pleasant experience. People under buildings and dead bodies bagged up and waiting to be identified. ".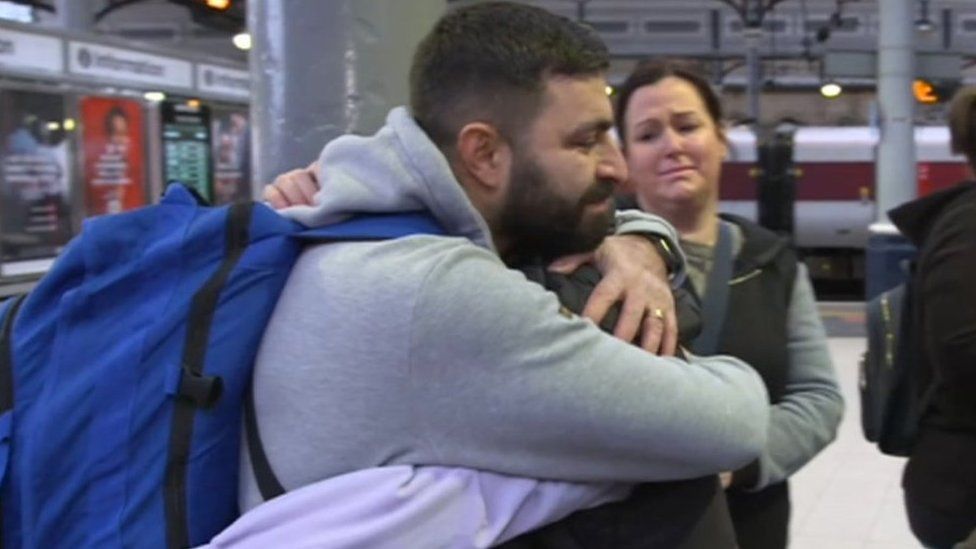 The UN declared that the operation's rescue phase was "coming to a close" and that the emphasis had shifted to caring for survivors.
According to Turkish officials, 113 arrest warrants have been issued in relation to the building of the structures that collapsed on Monday.