One of the biggest events of its kind in the world, Sydney's Gay and Lesbian Mardi Gras parade, welcomed Anthony Albanese as the country's first sitting prime minister.
Oxford Street in the city was jam-packed with spectators as more than 12,000 participants and 200 floats passed by.
Due to Covid restrictions, this is the first time the parade has been held in its traditional format since 2019.
Mr. Albanese declared, "This is a celebration of modern Australia.".
The fact that he was the first president of the country to march in the parade while in office, he continued, was "unfortunate.". .
"People want to see that their government is inclusive and that everyone is represented, regardless of who they love, what they are, or where they live. ".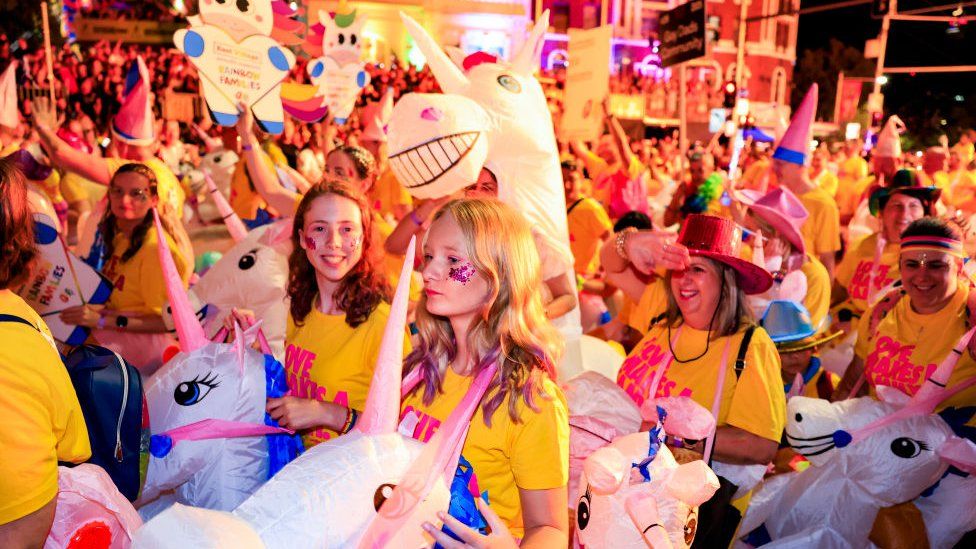 Participating in the celebrations was Penny Wong, the first openly gay female member of Australia's parliament.
Cheers erupted upon the arrival of the prime minister, who had previously marched in the parade as a member of parliament, but his detractors have accused him of caving in to a minority that is sabotaging Australia's social agenda.
Mr. Albanese came under fire from opposition MP Barnaby Joyce for attending a party rather than addressing a crime crisis in Alice Springs, a remote community in Australia's Northern Territory.
Politicians from other parties, such as the Greens and Liberals, also attended Mardi Gras to show their support for Mr. Albanese.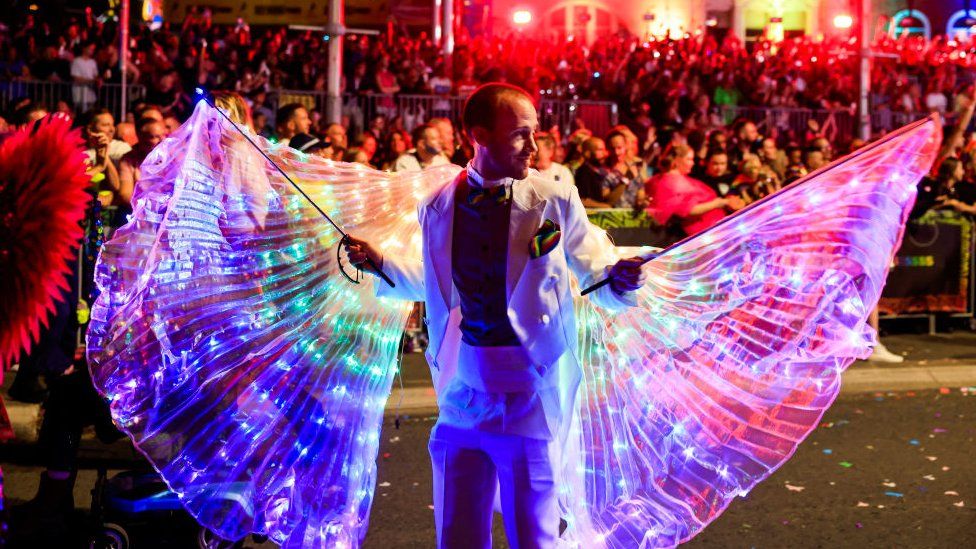 The event was attended by an Australian prime minister before; Malcolm Turnbull was there in 2016 but did not march.
The Stonewall Riots, an uprising by members of the LGBT community in New York more than 50 years ago, were commemorated with a protest in 1978, which led to the creation of the Mardi Gras parade.
Due to the pandemic, the parade has been held at the Sydney Cricket Ground as a seated event for the past two years.
The occasion this year falls on the same weekend as WorldPride, an international campaign for LGBTQ rights.
Other world leaders who have participated in pride parades in the past include Jacinda Ardern of New Zealand and Justin Trudeau of Canada.