Magdi Abdelhadi examines what the imprisonment of a well-known journalist in Algeria says about the true balance of power in our collection of letters from African journalists.
Ihsane el-Kadi, a seasoned journalist from Algeria, was taken from his home by plain-clothes police officers and taken to the political police headquarters in the capital city of Algiers on Christmas Eve, just before midnight.
Independent journalists and rights activists in authoritarian states all over the world are hauntingly familiar with the details of his arrest as told by his daughter.
According to Tin-Hinane el-Kadi, it began with a phone call around midnight on December 24 and was quickly followed by a knock at the door. Tin-Hinane was speaking to the BBC's Focus on Africa radio program.
She claimed there was no arrest warrant for the six police officers and no mention of any charges.
He was then placed in a police car while being handcuffed, driven to see his media company's offices closed. The premises were sealed, the staff was sent home, and the equipment was seized.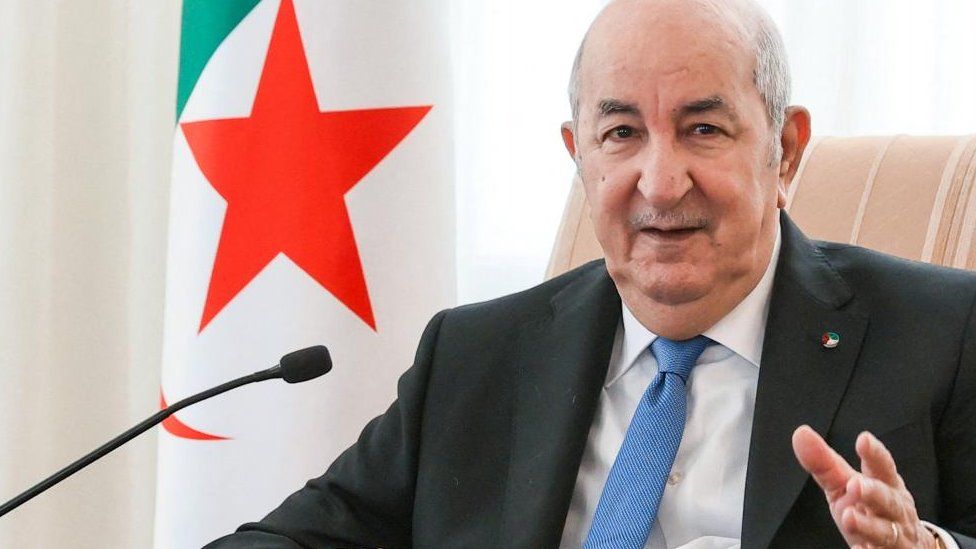 About ten years ago, Mr. El-Kadi founded Maghreb Emergent and Radio M. They are recognized as being among the nation's dwindling number of independent media outlets. .
He appeared before an investigating magistrate six days later, who imposed a "preventative detention" order on him.
The date of the session had been changed without their knowledge, so they were unable to object to his arrest and the closure of his media company.
His accusations of undermining national unity and stability, spreading false information, and receiving money without authorization are typical of repressive states.
International rights organizations have criticized Mr. El-Kadi's arrest as a flagrant violation of his human rights and demanded both his immediate release and the restoration of his media company.
After being denied the opportunity to challenge his arrest before the investigating judge, his lawyers denounced the action as a flagrant violation of the Algerian constitution and a denial of his fundamental right to a fair trial.
Mr. El-Kadi had previously encountered the full weight of the Algerian state.
However, the immediate cause of this arrest appears to have been an opinion piece he had written and posted to his website, Maghreb Emergent, in which he made assumptions about President Abdelmadjid Tebboune, who is 77 years old, and whether or not he would like to serve another term.
Clearly, the president and the military were incensed by that.
All observers of Algeria concur that since gaining independence in 1962, the nation has never been a democracy.
In Algeria, elections serve only to give the person chosen by the men in uniform behind closed doors the appearance of democratic legitimacy. .
The Algerians' goal in taking to the streets in 2019 was to change just that. .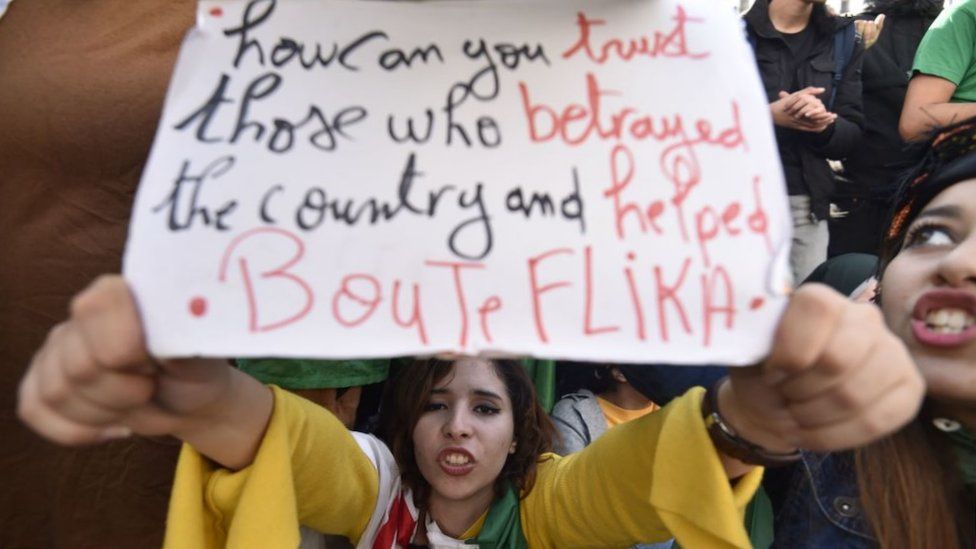 The unrest started when it appeared that former president Abdelaziz Bouteflika, who was wheelchair-bound and gravely ill, would seek a fifth term after 20 years in office.
Bouteflika was overthrown by the protest movement that became known as Hirak; he was subsequently forced to resign and passed away. .
A few of the people in his immediate area were tried. However, that was the last of it.
The removal of the state's head of state was not all that the Hirak desired. They didn't want another carefully orchestrated election with fake news coverage.
They desired a new political system with full democratic rights and the application of the rule of law in daily life as well as in the constitution.
They were aware that in order to accomplish that, they would have to dismantle what the Algerians have come to refer to as "le Pouvoir"—the intricate web of connections between the military and the business elite. Since the country's independence, the system has existed.
The Hirak essentially died out due to a lack of organized leadership, the arrival of the Covid-19 pandemic, and escalating repression. And the previous order had taken full control once more.
Algerian events were an alternate version of those that took place in Tunisia, Egypt, and Libya, among other North African nations.
There was no transition to full democracy following the initial euphoria of what has come to be known as the Arab Spring, which resulted in the overthrow of the heads of state in the three countries in 2011; Libya is still mired in chaos, Tunisia has regressed after a shaky start, and an army general is once again in charge of Egypt.
The old order has persisted, and the revolutionaries either fled or became complacent or apathetic. .
Or, as happened to Mr. El-Kadi, being placed in a detention facility.
The journalist had pinned a photo of a sizable crowd that had gathered outside his office during the Hirak protests in 2019 on his Twitter feed.
"I wish everyone... to experience once in their life this cosmic moment when the revolution of their dream... passes below their office window," he said below. ".
Sadly, it was a very fleeting cosmic moment for Mr. El-Kadi and all those who desired a free press and the application of the law in Algeria and the rest of North Africa.
Follow BBC Africa on Twitter @BBCAfrica, BBC Africa on Facebook, or BBC Africa on Instagram.