Candidates vying to succeed President Muhammadu Buhari in Nigeria's presidential elections have been making statements regarding important issues.
We have examined remarks made by opposition politicians Peter Obi and Atiku Abubakar of the Peoples Democratic Party (PDP), as well as Bola Ahmed Tinubu of the All Progressive Congress (APC), the party in power.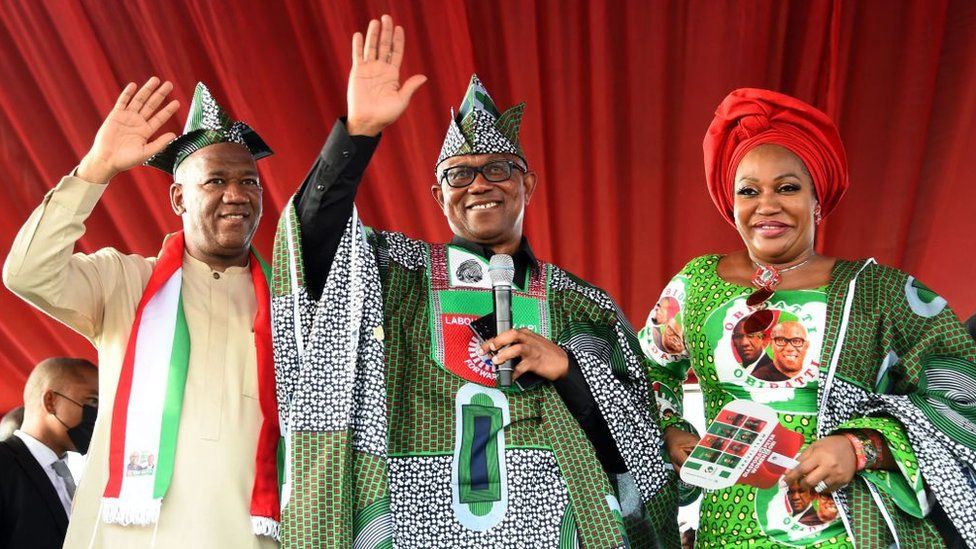 When making this assertion, Mr. Obi has used data from two different sources.
The Global Multidimensional Poverty Index, produced in 2022 with support from the UN and the Oxford Poverty and Human Development Initiative (OPHI), contains the information for India (16.4%).
It examines ten indicators related to health, education, and living standards to evaluate poverty in more than 100 developing nations.
While the figure for India is accurate, the figure for Nigeria in this same report is 46.4% rather than the 63.4% that Mr. Obi mentioned.
That number originates from a different study, the Nigeria Multidimensional Poverty Survey, a national survey that was also published last year.
Despite having a similar name to the global study, Prof. Sabina Alkire, director of the Oxford Poverty and Human Development Initiative (OPHI), argues that comparing the data from the two studies side by side would be inaccurate.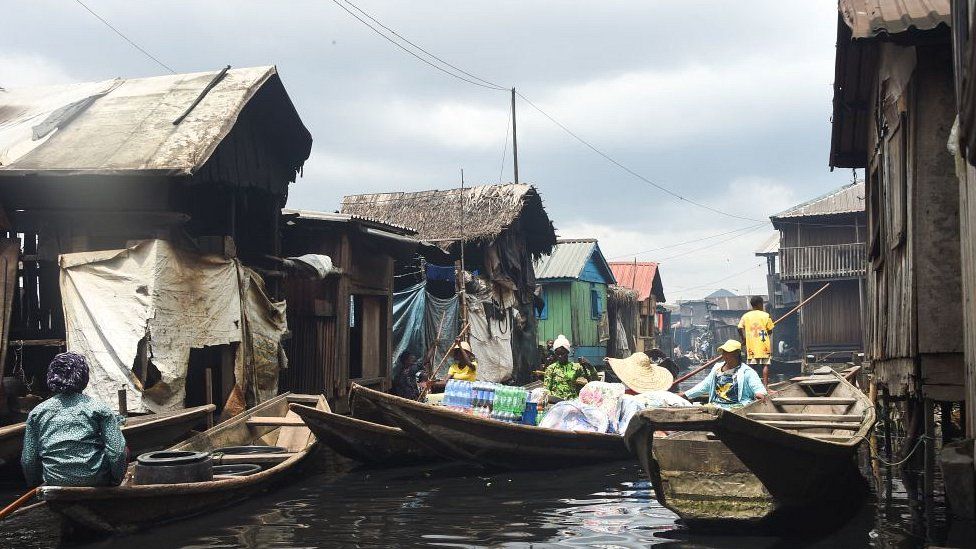 According to Prof. Alkire, a national index, which is a measure of poverty specific to a given nation, is typically tailored to that nation's circumstances and, in the case of Nigeria, includes additional indicators not found in the global study.
We also need to be aware that the data from the global study comes from various time periods; for example, the Nigerian data comes from 2018, while the Indian data comes from 2019 to 21.
Given that the Nigerian data predates the Covid pandemic, this raises additional doubts about whether the comparison is reliable.
Researchers from the World Bank note that it has long been challenging to predict poverty trends in Nigeria due to evolving measurement techniques.
Additionally, Mr. Obi asserted that Nigeria now had "the largest pool of absolute poor in the world, surpassing India.".
Nigeria initially surpassed India in terms of the number of people living in extreme poverty in 2018, according to the World Poverty Clock, which tracks nations' progress in eradicating extreme poverty.
According to the most recent estimates, Nigeria has 71 million people who live in extreme poverty (on less than $1.90 per day), compared to 44 million people in India.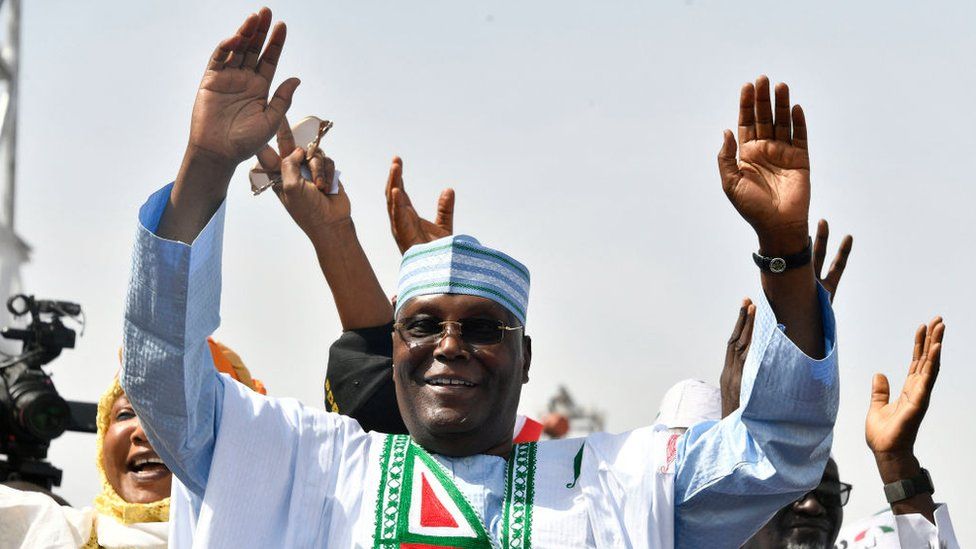 This was stated in January by Mr. Atiku Abubakar of the opposition PDP. He served as vice president from 1999 to 2007.
Regarding the percentage of people who will be fully employed in 2020, he is correct, according to official data.
However, his 2015 figure also takes into account those who are considered underemployed, meaning they are working fewer hours than they would like or in jobs that do not fully utilize their skills.
According to the government's Unemployment/Underemployment Report, there were 55 million people who were fully employed in 2015. This indicates that the correct percentage for the employment decline is 44%.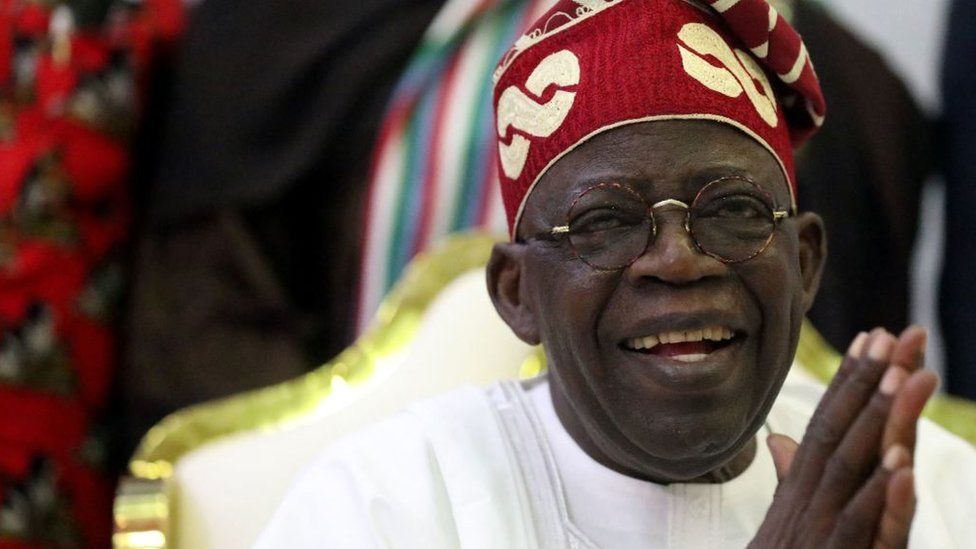 A significant election issue has been security, particularly the struggle against jihadist islamist organizations like Boko Haram.
President Muhammadu Buhari, who is also the leader of the All Progressive Congress (APC), was defended by Mr. Tinubu in a recent interview with the BBC.
When Mr. Buhari took office in 2015, he claimed that foreign jihadists were active in four states, but that this was no longer the case. That was decades ago, he said.
The Islamic State West Africa Province (Iswap), which split off from Boko Haram, has become more powerful during this time even though Boko Haram has been weakened and driven out of much of the territory it once controlled.
Although it is difficult to estimate the number of foreign fighters in Nigeria, David Malet of the American University in Washington, DC, who has been studying the issue since 2005, contends that it is still a problem.
According to him, there are undoubtedly more Islamic State recruits today in Nigeria's nearby neighbors than ever before, he told the BBC.
Additional security-related issues that the government is dealing with include banditry, kidnappings, conflicts between pastoralist and farming communities, as well as a separatist insurgency in the south-east.
According to the Armed Conflict Location and Event Data Project (ACLED), Nigeria remained one of the most violent nations in Africa last year.
Peter Mwai, Chiagozie Nwonwu, and Fauzziyah Tukur provided the reporting.
Continue reading Reality Check.
Please send us your queries.