An aid worker from Birmingham who is helping with relief efforts in Turkey after the earthquake on February 6 reports that another earthquake has left him unsure of his next step.
Shaheedur Rahman, of the Global Relief Trust in the Midlands, was 70 miles from the scene of the most recent incident.
When more chaos spread throughout the region on February 6, he claimed he had plans to depart Turkey for Syria, which had also been hit.
When the earthquake hit on Monday, he recalled how the car he was in jutted, giving him the impression that he had "gone over a hump.".
Following the 6 point four earthquake in Antakya close to the Syrian border, hundreds of injuries and fatalities have been reported.
More than 44,000 people were killed in the earlier event on February 6th, which had a magnitude of 7.8.
After the charity's plans to proceed to Syria on Tuesday were derailed, it is unclear what will happen next.
It has completely derailed our plans; we have no idea where we are or what will transpire, said Mr. Rahman.
But Mr. Rahman claimed that his team was "very strong.".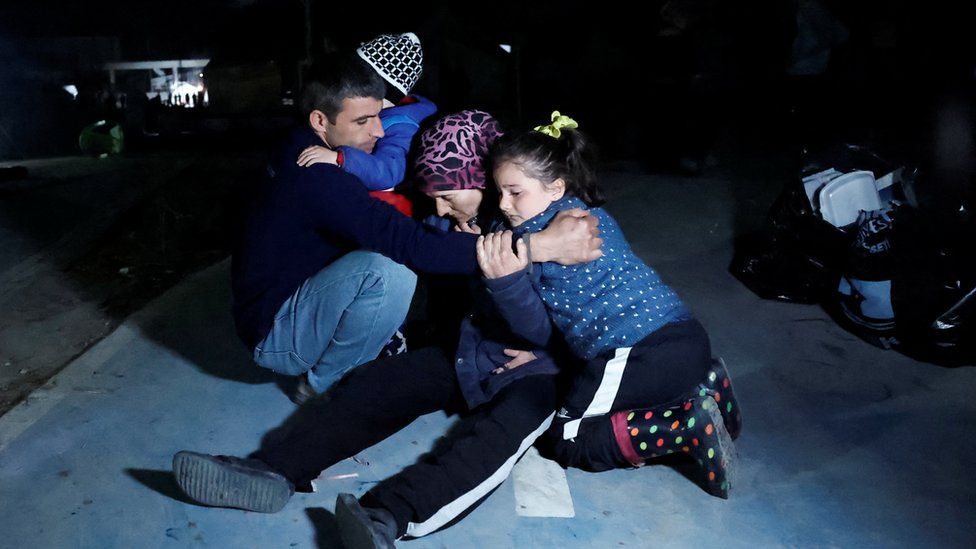 In the Turkish province of Hatay, the Global Relief Trust has been providing hot meals, clothing, and blankets to those who have lost their homes and families.
Mr. Rahman said, "We feel guilty because we haven't done enough.
According to Turkey's disaster and emergency agency Afad, the earthquake on Monday struck at 20:04 local time (17:04 GMT), and it was followed by numerous aftershocks.
Interior Minister Süleyman Soylu reported that bodies had been discovered in Antakya, Defne, and Samandagi and urged people to avoid going inside potentially hazardous structures.
Since the earthquake on February 6, the country's authorities have recorded more than 6,000 aftershocks, but the BBC team in the area reported that the most recent one felt much stronger.