A newly opened border crossing has allowed the first UN aid convoy to enter rebel-held northwest Syria, which was devastated by last week's earthquake.
The UN reported that on Tuesday, 11 lorries left Turkey at Bab al-Salameh.
After last week's earthquakes, which are believed to have killed more than 41,000 people in Turkey and Syria, many Syrians are incensed at the lack of aid for the country, which is wracked by civil war, especially to rebel areas.
On Monday, the UN and the Syrian government agreed to use two more crossings.
The second one is also near the Turkish border at al-Rai. The crossings would initially be open for three months, according to the UN.
On February 6 in the early morning hours while most people were still asleep, two strong earthquakes shook the south-eastern regions of neighboring Turkey.
Finding any additional survivors is becoming less likely.
Soon after the tremor, nations with cordial ties to Syrian President Bashar al-Assad, such as Russia, Iran, and the United Arab Emirates, started flying supplies to government-controlled regions of Syria.
However, until Thursday, the UN had not sent any aid through Turkey to the opposition-controlled north-west, where 4 million people already depended on it to survive.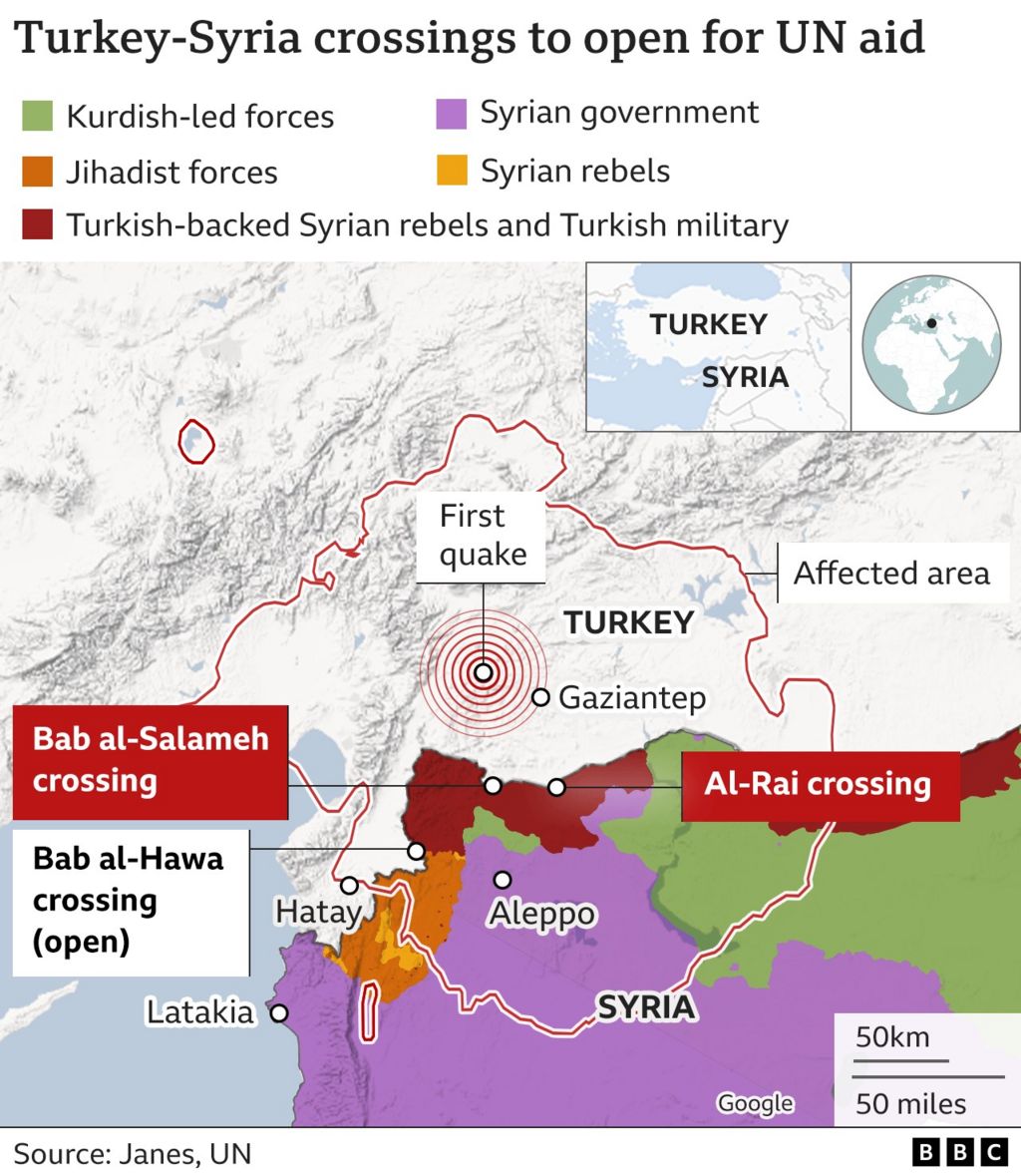 Damage to the roads leading to the Bab al-Hawa crossing, which up until now was the only land route the UN Security Council had authorized it to use, was attributed to the UN by this organization.
There would be no discrimination regarding who received aid, said Bassam al-Sabbagh, the Syrian ambassador to the UN, on Tuesday on BBC Radio 4's World Tonight.
Additionally, he attributed the delay in opening new aid routes to the "terrorist opposition" that governs the northwest.
A hospital official was quoted by the Associated Press news agency as saying that gunmen stormed a Syrian hospital on Monday night while it was caring for a baby girl who was born under the rubble of her family's earthquake-damaged home.
The official confirmed that the attackers assaulted the facility's director but denied social media rumors that they also attempted to abduct the infant named Aya.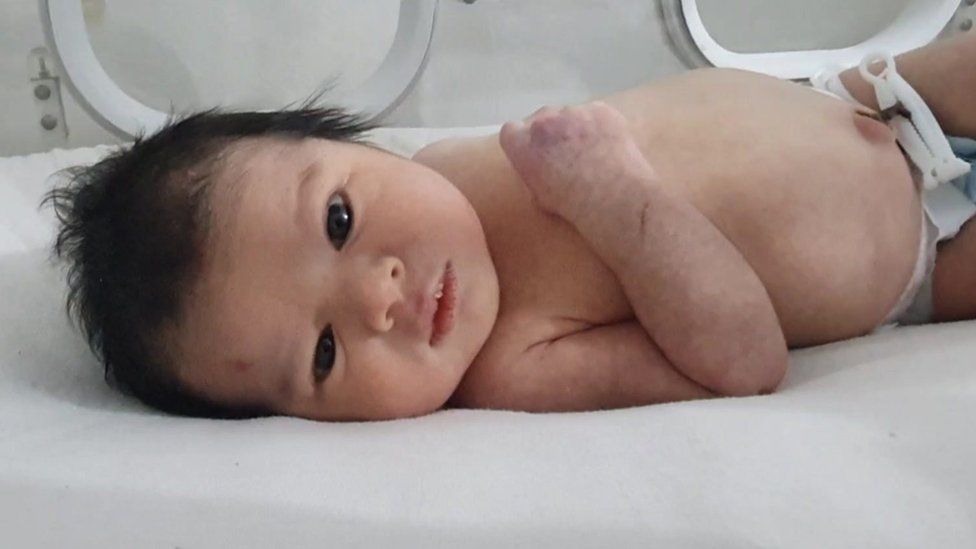 Aya, whose name means miracle in Arabic, has received thousands of adoption offers. She was born in the northwestern town of Jindayris under the debris of a collapsed building. She was still attached to her mother by her umbilical cord when she was saved.
The earthquake claimed the lives of her mother, father, and her four siblings.