Relatives who are gathering donations to send to the disaster area claim that those who were affected by Turkey's devastating earthquake "lost everything.".
Two earthquakes believed to have killed more than 35,000 people struck Turkey and Syria a week ago.
People are being urged to give whatever they can, say Melodie Aslan and her father Michael Denigin from Dudley Wood in the West Midlands.
Bearded Broz, a local organization, accepts donations at their Smethwick depot.
The 27-year-old Mrs. Aslan claimed that although her husband Mert was originally from the Turkish city of Incirlik, which is home to a US Air Force base, he had relatives in the nearby city of Adana.
Just five days prior to the earthquakes, they had just returned to the UK from a family visit.
Before being sent abroad, she and her 50-year-old father have gathered donations of toys, baby clothes, baby formula, dummies, and blankets to bring to Smethwick.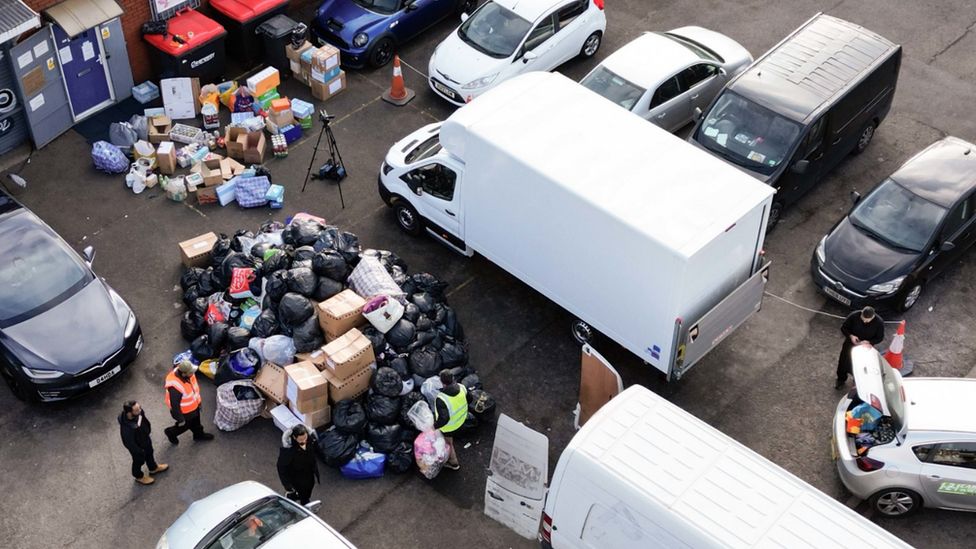 Children without families can be found there, according to Mr. Denigin, who also noted that they lack shelter and clothing.
"We're just urging everyone to help out however they can. ".
"They've lost everything, they literally have nothing," Mrs. Aslan continued of the victims, "everything is just crushed in the buildings.
"We've been giving them as much assistance as possible because they need it. ".
She claimed that her relatives were using anything they could find as fuel to keep warm while living in tents.
There are children in the tents, and she said, "It's just awful there. It must be affecting them so badly, to be staying in the tents with nothing to do.".
"I do thank my lucky stars my family is okay, because there are a lot that aren't. I know there are a lot of kids that have died, and they no longer have families. ".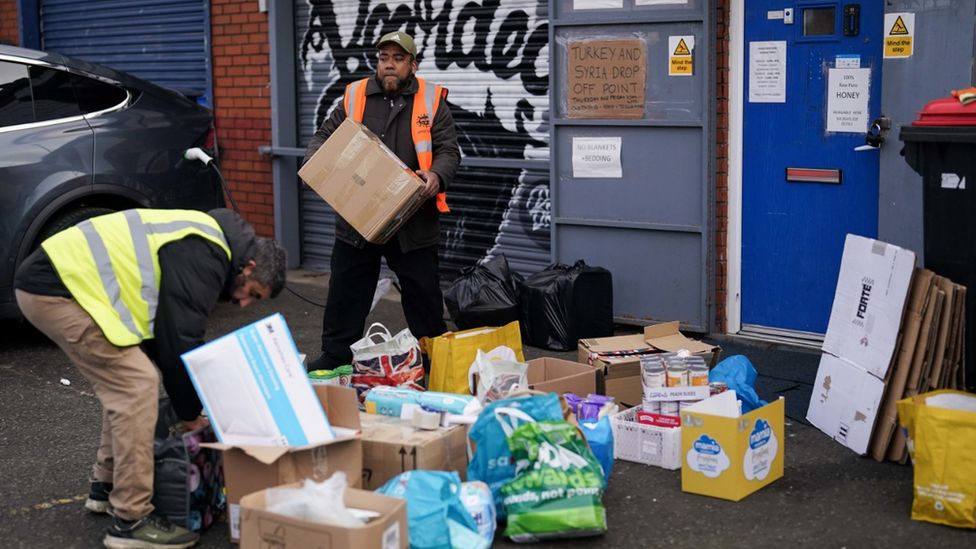 Rescues are becoming less common as more people pass away. The United Nations has warned that the final death toll could "double or more," meaning it will most likely be much higher.
Bearded Broz's Imran Hameed claimed that the organization had been receiving "everything but the kitchen sink" in terms of donations and that it still required food and used, clean, and new clothing.
The group had gathered roughly 150 tonnes of aid to distribute over the course of four days, he said.
Mr. Hameed claimed that his wife and he wept "all night long" after witnessing orphan babies being saved from the rubble.
It is devastating to think that "that's a little kid, I've got a little kid" could be your child or anyone else's newborn.
"Losing a child will break you, so my heart immediately went out to these people.
. "