For the first time in its history, Ottawa, the capital of Canada, will not host the opening of the world's largest ice skating rink this winter.
For the past 52 years, Ottawa's famous Rideau Canal has served as a 7 point 8 km (4 point 8 mi) long outdoor skateway during the winter.
However, this year's unusually mild winter has dashed dreams of having fun skating.
Officials announced on Friday that it will not be possible to allow skaters access to the canal.
The Rideau Canal Skateway remains unsafe for skating, according to the most recent ice tests, the National Capital Commission of Canada stated in a statement. This is despite all the efforts of our teams and even with the colder temperatures of the last 24 hours.
"We are unable to open the Skateway for this season because additional efforts are unlikely to produce a different outcome. Everyone is disappointed in this outcome, including us. ".
The Commission also said that it has been monitoring and preparing for the Rideau Canal's effects of climate change.
We learned a lot about the effects of milder winters on the Skateway this year, the statement read.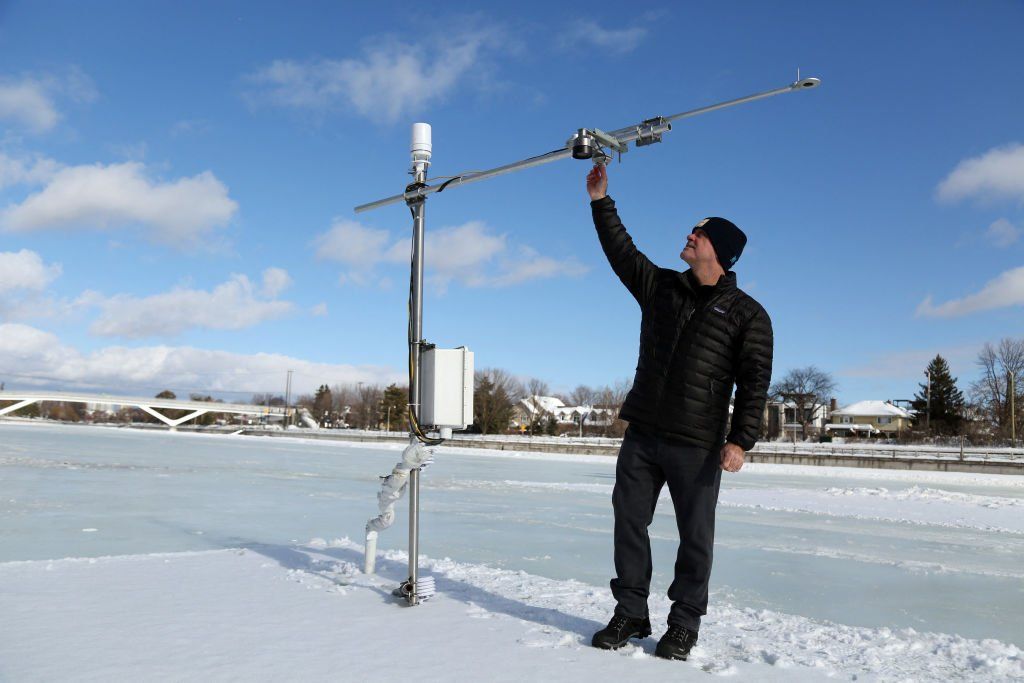 This January, Ottawa's temperature averaged around -5.2C (41.3F). Before the canal is safe, it needs 10 to 14 days in a row of temperatures between -10C and -20C.
According to Environment Canada representatives who spoke to the Ottawa Citizen, this winter is the third warmest in Ottawa's history going back to 1872.
In the winter of 1970–1971, ice skating was first permitted on the Rideau Canal, a UNESCO World Heritage Site. Ottawa experienced 50 days of skating on average due to the city's cold climate.
But over time, the canal's opening day has gotten later and later.
The canal used to open around the end of December prior to the winter of 1995–1996. However, the canal has typically opened on January 10 over the past 26 years.
The cancellation of yearly events like the sold-out Ottawa Ice Dragon Boat Festival, which invites international teams to race on a portion of the frozen Rideau Canal, has been caused by this year's mild winter in a city that loves the cold.
However, the canal has also been notable during the recent cold winters. For the first time in more than 20 years, the entire 7.8km of the was safely accessible on skates on opening day in 2022.
The Commission expressed optimism that it would reopen for skaters the following season in its statement.
It read, "We proudly maintain and operate the Rideau Canal Skateway, an iconic and beloved attraction.". "We are eager to host guests at the biggest ice skating rink in the world next winter.
. "