Kolkata (formerly Calcutta) commuters won't likely think about a Bengal-born British engineer who dreamed up an unrealized underground railway for the city over a century ago when they board India's first underwater train later this year.
In order to connect Kolkata and its twin city, Howrah, Sir Harley Dalrymple-Hay envisioned an ambitious 10 point 6 km (6 point 5 mi) underground railway with 10 stops and a tunnel beneath the Hooghly river. This ambitious plan, however, was never carried out because of a lack of funding and concerns about the geological characteristics of the city's soil.
In the end, Kolkata did receive a metro railway, making it the first Indian city to do so in October 1984. It has grown from a 3 point 4 km network with five stations to a busy 31 km network with 26 stations, half of which are underground. The metro's first underwater section, which will cross the Hooghly, will now open in December.
The 520-meter-long twin river tunnels are a part of a 4.8-kilometer (2.98-mile) section of the metro rail that connects Kolkata and Howrah. Once operational, it will be 52 feet below the riverbed and will accommodate more than 3,000 commuters every hour.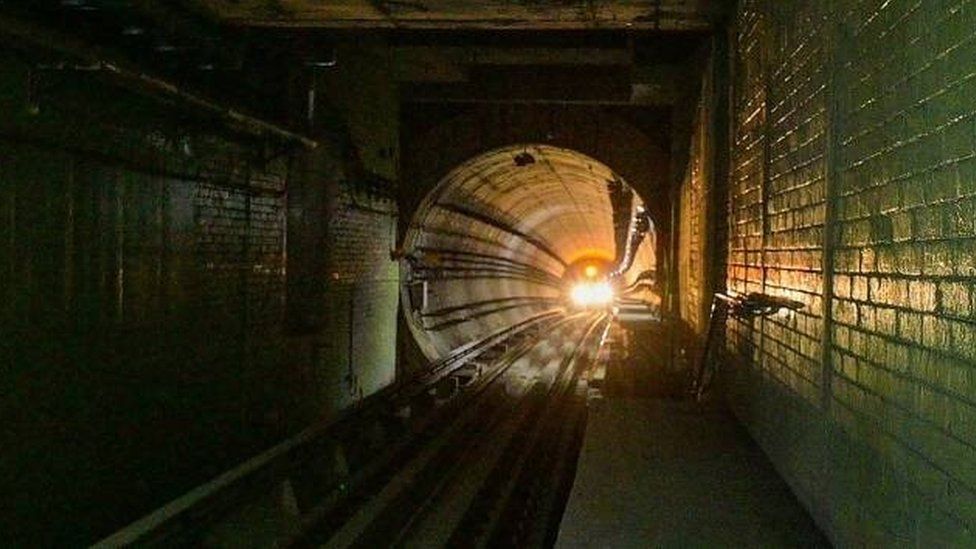 Almost identical to Sir Harley's 1921 design, this metro section under the water connects Howrah to Salt Lake in eastern Kolkata.
However, Sir Harley did not just design one metro line; he created an entire underground network for Kolkata, with lines running far to the north and far to the south of the city's center.
He went into detail about all of this in his book Calcutta Tube Railways. Detailed cost estimates for the tube rail are included, along with intricate, delicately tinted maps of Kolkata and drawings of the suggested metro lines.
The engineer suggested adding fans and escalators to every station. In light of the high temperatures at the surface during specific times of the year in Calcutta, Sir Harley wrote that the larger issue of maintaining a comfortable temperature in trains and at underground stations is of the utmost importance.   .
There were already underground railways operating in London, Paris, and New York when Sir Harley had the idea for his Kolkata scheme.
The Metropolitan Railway opened the first underground railway in history between Paddington (then known as Bishop's Road) and Farringdon Street on January 10, 1863, in London.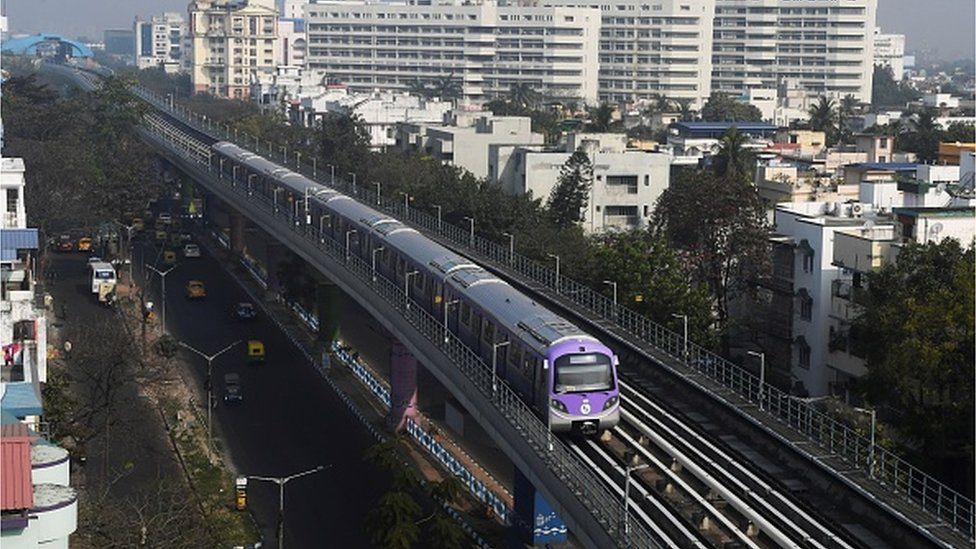 In order to move cargo beneath the busy river, Sir Marc Brunel and his son Isambard constructed the Thames Tunnel, the first under-river tunnel in the world, which opened in January 1943. However, they ran out of money, so it initially only served as a pedestrian attraction. But by 1921, at least ten tunnels under the Thames were open for traffic, pedestrians, and utilities, primarily the Tube.   .
Therefore, when Sir Harley designed the tunnel under the Hooghly in Kolkata in 1921, it was not particularly significant.
He was born in the Birbhum district of West Bengal in 1861, attended engineering school in Edinburgh, and then joined the London Underground. He performed work on the Bakerloo, Hampstead, and Piccadilly lines. Sir Harley was appointed to the position in 1921 after the Imperial Legislative Council, which at the time was in charge of British India, decided that Kolkata needed a tube rail.
Despite no longer serving as the British Raj's capital, Kolkata remained a bustling commercial center. Howrah had a thriving industrial sector. People poured into the two cities to work from all over India. However, there was little public transportation available; at the time, there was only one pontoon bridge that connected Kolkata with Howrah. Additionally, commuters would cross the river on boats. Only in 1943 did the renowned Howrah Bridge open to traffic.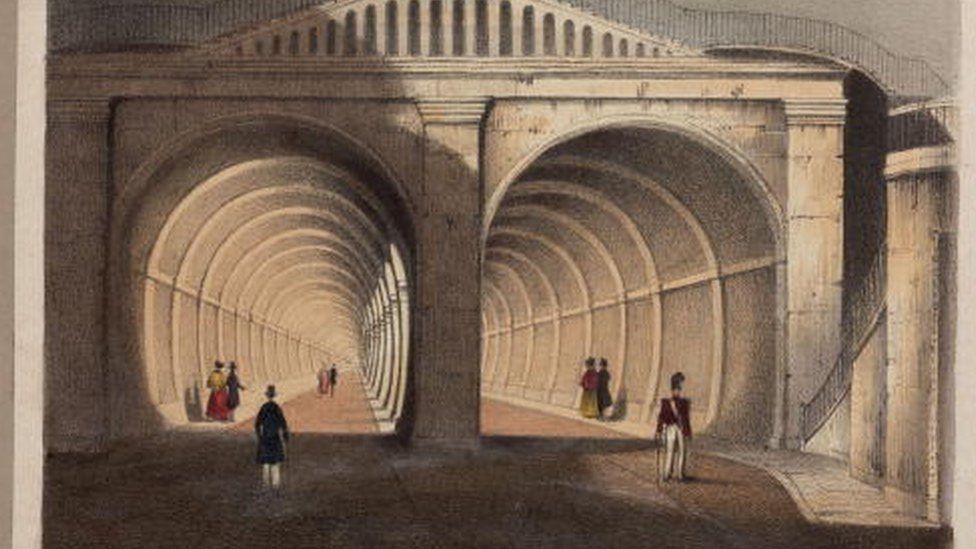 Without visiting Kolkata, Sir Harley created the city's tube rail. To "obtain all pertinent information and make such inquiries as would enable him to report on the issue of tube railway construction in Calcutta and the neighboring municipality of Howrah," he dispatched an assistant.
A neighborhood in eastern Kolkata called Bagmari was intended to be connected to a location called Benaras Road in Howrah by the first segment of Sir Harley's proposed network.
The metro, however, proved to be an unreasonably expensive project to finance with a projected cost of £3.5m.
The Calcutta Municipal Gazette front-paged news of the city's tube rail dreams' demise in December 1947.
After a meeting, a municipal council member stated, "Considering the cost involved, they thought the best thing would be to have an overhead railway.". Additionally, it was questioned whether Kolkata's "alluvial, clayey, and lazy" soil would make it difficult to construct a tunnel beneath the Hooghly.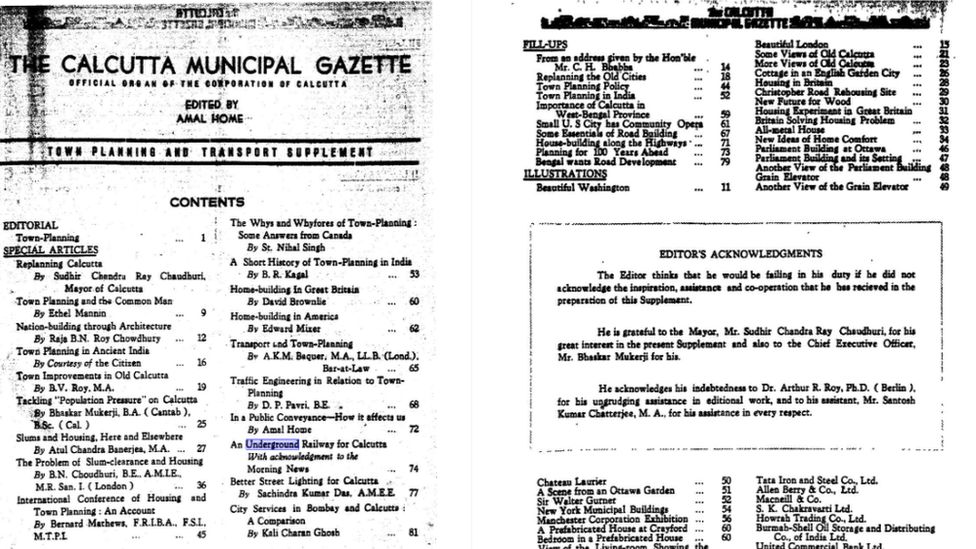 Thus, the ambitious plan for the country's first underwater railway was finally put to rest.
Despite the fact that Sir Harley's tube rail plan was never implemented, Kolkata bears the mark of Sir Harley. He was asked to construct a tunnel under the Hooghly in 1928 by the city's electricity supply company, CESC, so that power cables could be sent from Kolkata to Howrah. He agreed to accept the challenge as long as CESC hired a reliable contractor. CESC concurred, and Kolkata's first underwater tunnel was built in 1931.
Today, traffic still passes through Sir Harley's tunnel under the Hooghly. Only power cables, not railroad tracks, pass through it.
Independent journalist Monideepa Banerjie works out of Kolkata.
YouTube now hosts BBC News India. Click . here. subscribe and view our features, explainers, and documentaries.