A year after fleeing the war with Russia, a Ukrainian LGBT couple is set to wed in the UK.
Ten years into their relationship, Yulia and Tetiana admitted they had been wanting to get married for a very long time.
However, Ukraine does not recognize same-sex unions or civil partnerships.
The couple, who recently relocated to Derbyshire, claimed they felt more unified and connected than they could have back in Ukraine.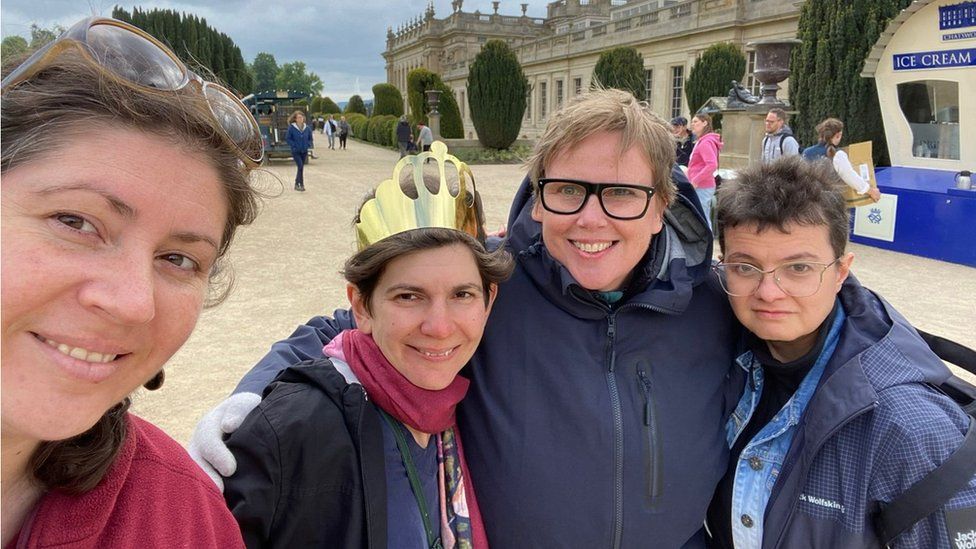 "We're going to do the one thing that Ukraine forbids. Tetiana declared, "We're going to get married.
"Because we are a same-sex couple, we are somehow more in sync and united here in Britain than we could be back in Ukraine.
"We are happy that we are alive, safe, and together, but the happiness is very bitter.
We read the news every day and ask our friends, "Are you alive? Are you ok?".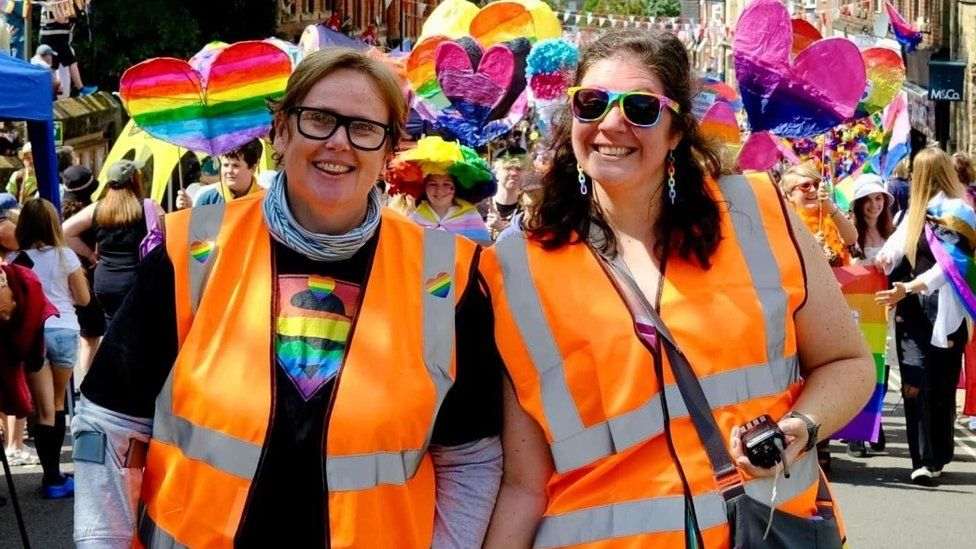 In March, the couple intends to hold a small ceremony at a registry office.
Tetiana claimed that they started preparing for their wedding several years ago.
"The only option for [LGBT] people in Russia and Ukraine is to travel abroad to get married," she said.
We would have said, "Wonderful," if we had been told two years ago that we would be getting married in the United Kingdom.
"However, the situation is very challenging and unique. ".
The couple, who were employed as interpreters in Kiev, stated that they intended to contribute financial support to Ukraine's war effort and expressed the hope of one day returning home.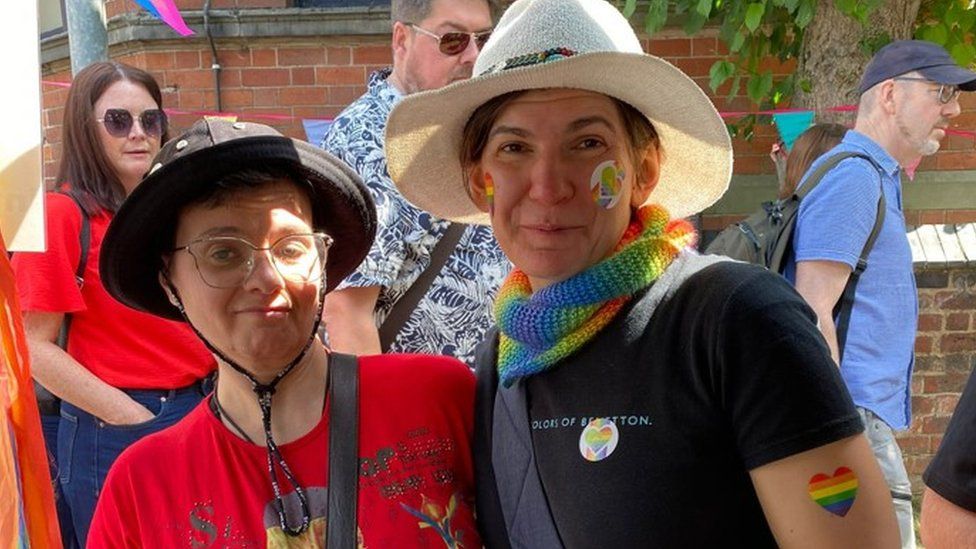 In the interim, they have made a home in Belper with a host family.
The couple was put in touch with by Sarah and Helen Barley-McMullen after they offered to house LGBT refugees.
They are incredible, Tetiana said of her hosts.
"A year ago, we couldn't have imagined that the right people would support us in such a generous and kind way.
"Our hosts are wonderful, but we need to live in our own apartment, so we're going to look for a new place. We are seeking employment; while we currently have some, we need more. ".
Sarah claimed that she and her wife had offered a home to Yulia and Tetiana out of concern that LGBT refugees might face additional discrimination.
She said, "It's been so hard for them.".
It is more than I could have ever imagined for them to be here and to feel secure not only from the war but also as a same-sex couple.
. "