According to the transport secretary, ensuring that Ukraine wins the war will depend heavily on UK assistance in rebuilding the railways that Russia bombed in that nation.
Since Vladimir Putin's invasion of Ukraine last year, rocket and cruise missile attacks have been made on the country's railways.
Despite being damaged, trains have supported military operations and helped four million evacuees flee.
The UK government has offered materials and rail equipment worth £10 million.
It is hoped that the aid package, which consists of rapid-build modular steel bridges and tunnel-lining repair tools, will hasten the restart of Ukraine's railways.
First aid supplies provided by British engineering company Mabey Bridge Limited in Lydney, Gloucestershire, have already been delivered to Ukraine via Poland with the help of Network Rail and the Department for Transport.
Also in January, a group of Ukrainian engineers flew to England to learn how to put together the pre-engineered bridges before returning home to instruct their own teams.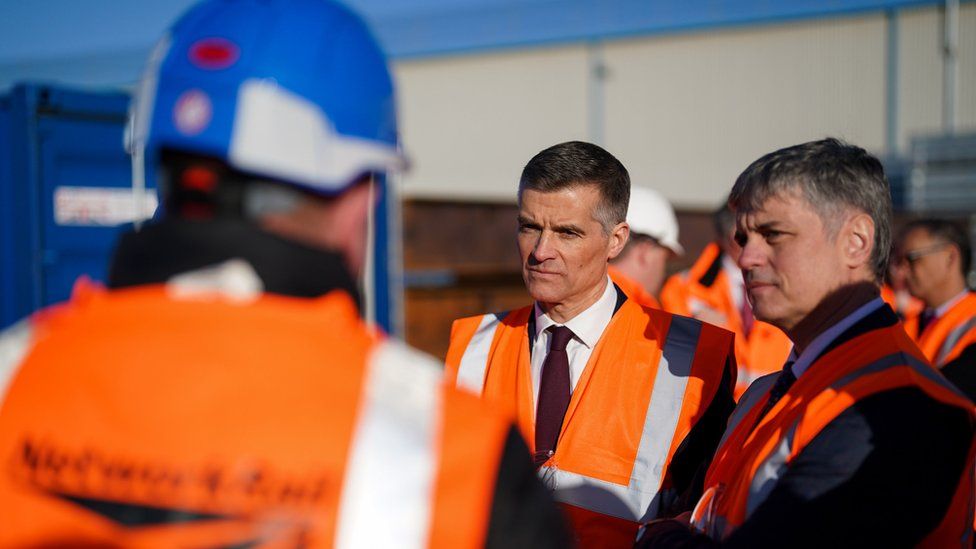 Transport Secretary Mark Harper described the project as a "really important project where Mabey Bridge and Network Rail are working together to support the Ukrainian railway system that has come under attack from Putin's illegal war in Ukraine" during a visit to Mabey Bridge headquarters with Ukrainian ambassador to the UK Vadym Prystaiko.
It is abundantly clear how important this is and how it will contribute to getting their railway back in operation, continued Mr. Harper.
There is no doubt that the assistance we are receiving from our British colleagues will help us rebuild the railway and connect our nation, according to a Ukrainian engineer.
The assistance provided to Ukrainians, according to Mr. Harper, is a part of "our bigger effort to ensure that the Ukrainians win this war against Russia.".
The UK gave Ukraine $2.3 billion in military aid last year, the second-largest amount of support given by any European country after the United States.
A lack of transportation options can have "a huge impact on people's lives," according to Michael Treacy, head of Mabey Bridge, a company that specializes in accelerated bridge construction in military environments.
"Getting people their transport systems back makes such a difference," he said. "People might not automatically think of bridges when they think of aid.
In just two and a half days, engineers were able to construct one of the bridges intended for Ukraine.
It would take at most two weeks to put the bridge back in use on a damaged or bombed railway, according to Mr. Treacy, even taking other construction-related tasks into account.
He claimed it could take months or even years to construct a conventional concrete bridge.
Speed is crucial in this area, so that is one of the real advantages of these bridges, he said.
Because the bridges can last several decades or more, according to Network Rail CEO Andrew Haines, they will also aid in the country's eventual reconstruction.