In order to deal with the destruction caused by Cyclone Gabriel, New Zealanders on Tuesday declared a state of emergency. According to Prime Minister Chris Hipkins, it is the biggest weather event to affect the country in a century.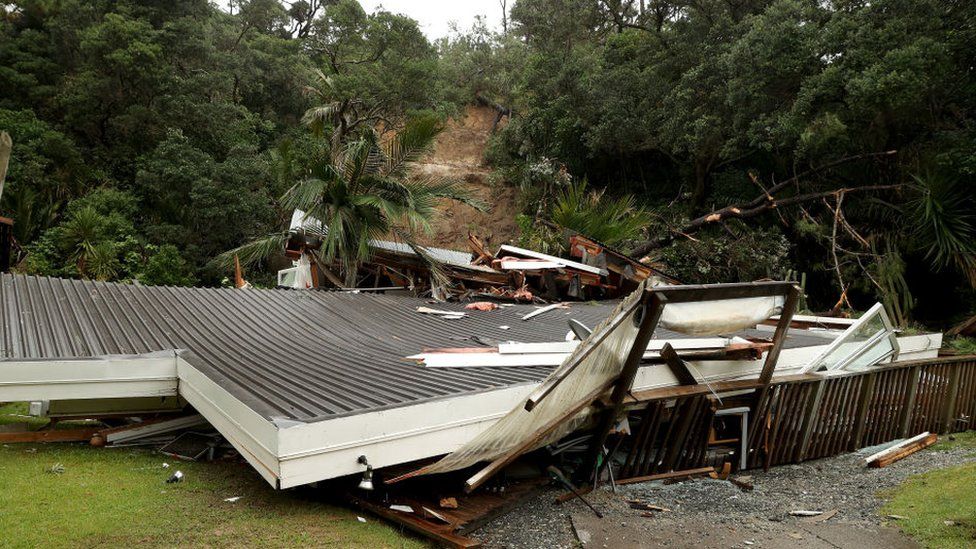 In Muriwai, a coastal community on the north-west coast of New Zealand's North Island, there have been a number of landslides.
All the buildings and roads in their way have been destroyed.
After being caught in a landslide in Muriwai, one firefighter is still unaccounted for, and another was critically hurt.
At one stage on Tuesday the search for the missing firefighter had to be suspended because the ground was so unstable.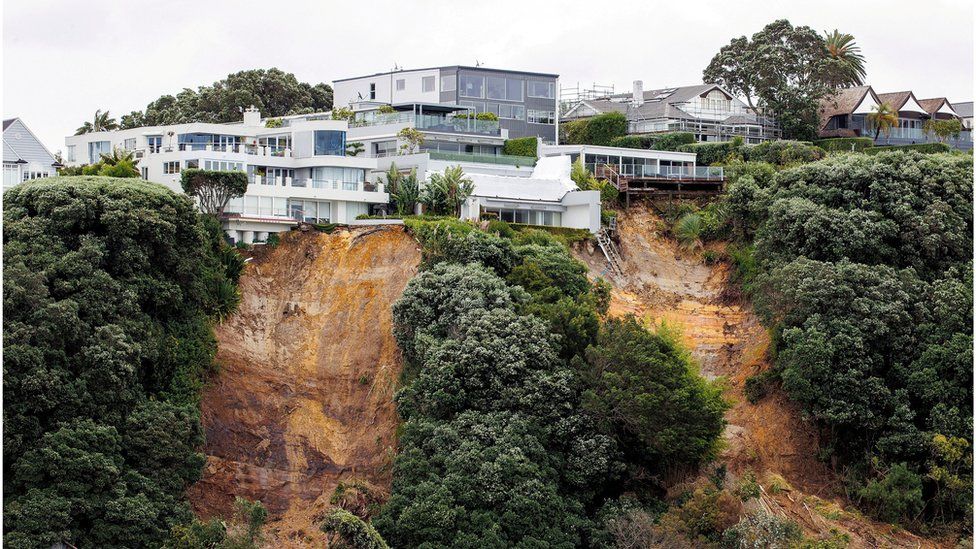 Other houses, like these ones in Auckland, have been left perilously close to the edge of landslides that remain unstable.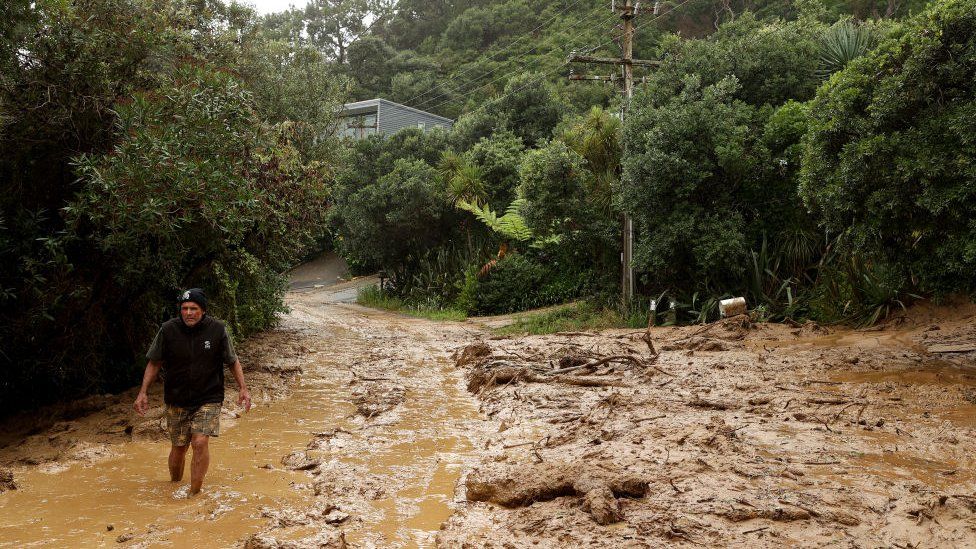 A Muriwai resident traverses a patch of deep mud left over from a landslide.
The affected areas are home to nearly a third of New Zealand's 5.1 million people, and at the height of the storm, hundreds of thousands of homes were without power.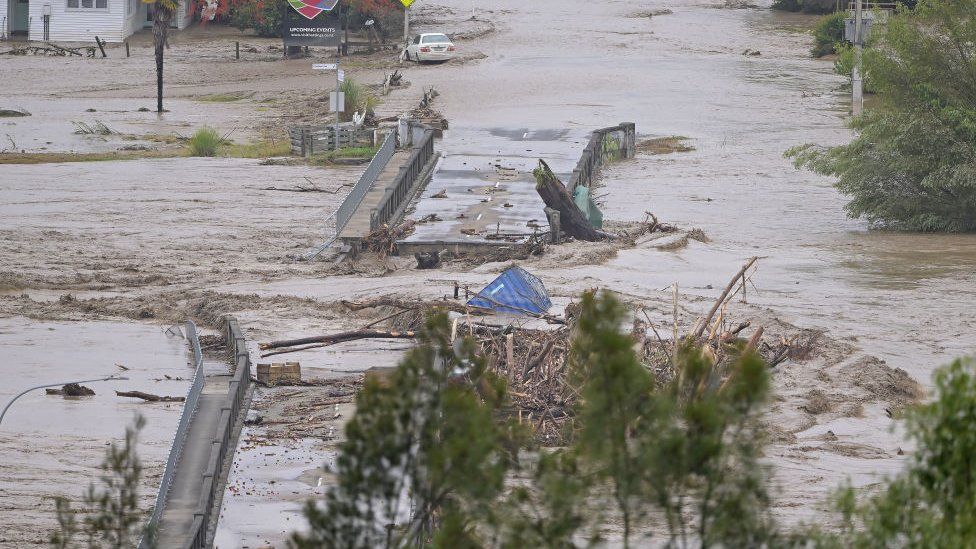 The Waiohiki Bridge on the Tutaekuri River is one of at least six bridges in the area that have been washed away.
Local media in nearby Hawke's Bay reported that some residents had to swim through their bedroom windows to escape the flood waters.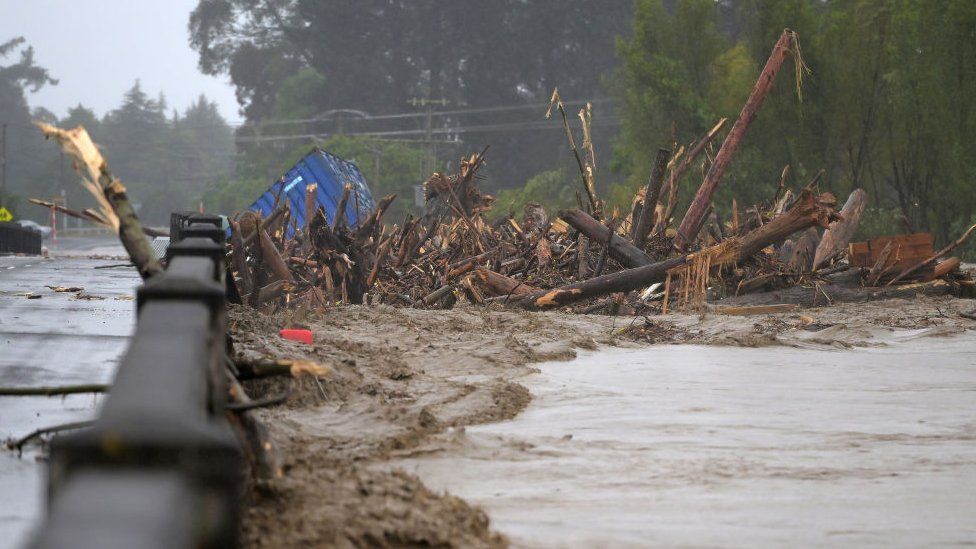 Other bridges on the Tutaekuri River remain standing, but have been closed because of a build-up of dangerous debris.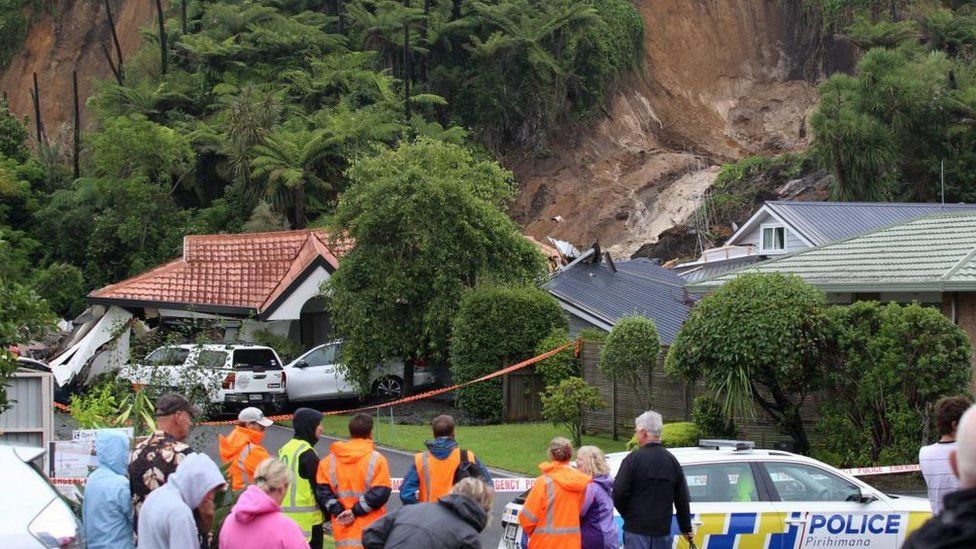 The cyclone caused the evacuation of many coastal towns, including the city of Tauranga.
In some towns the army has been brought in to support emergency services.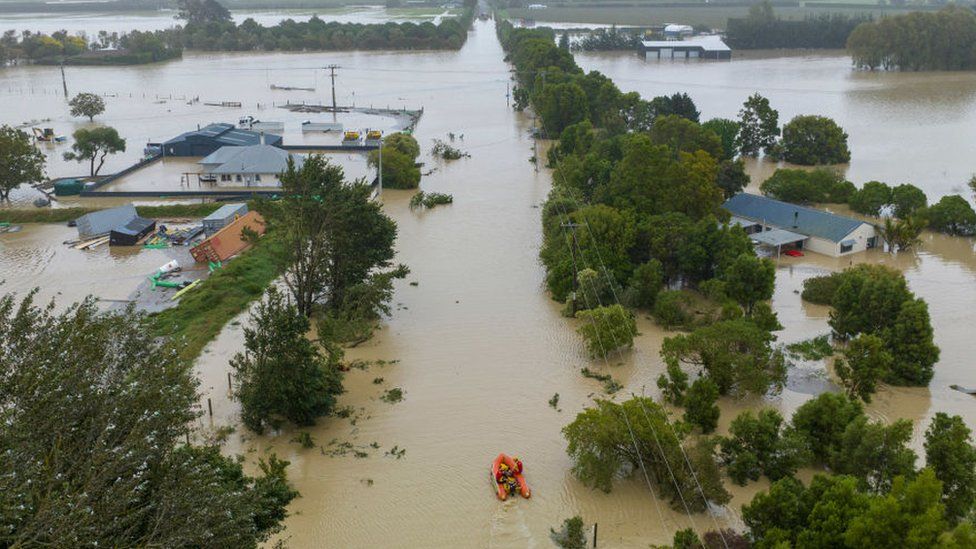 Aerial views show the extend of the flood waters, as a rescue boat searches for people stranded in their homes in Awatoto, near Napier.
All pictures subject to copyright.