More than a week after the earthquake in Turkey, a group of British firefighters helped a man and a woman.
After a 25-hour rescue operation in Hatay, members of the Hampshire and Isle of Wight Fire and Rescue Service (HIWFRS) brought the two to safety.
The nine-person team is one of 77 UK firefighters helping with the search and rescue effort.
According to the UN, the rescue effort is "coming to a close.".
The team spent 19 hours tunneling, according to footage from UK International Search and Rescue (UK ISAR), after the voice of a woman was heard in a collapsed building in the province, not far from the Syrian border.
It is known that the quakes killed nearly 40,000 people in the two countries.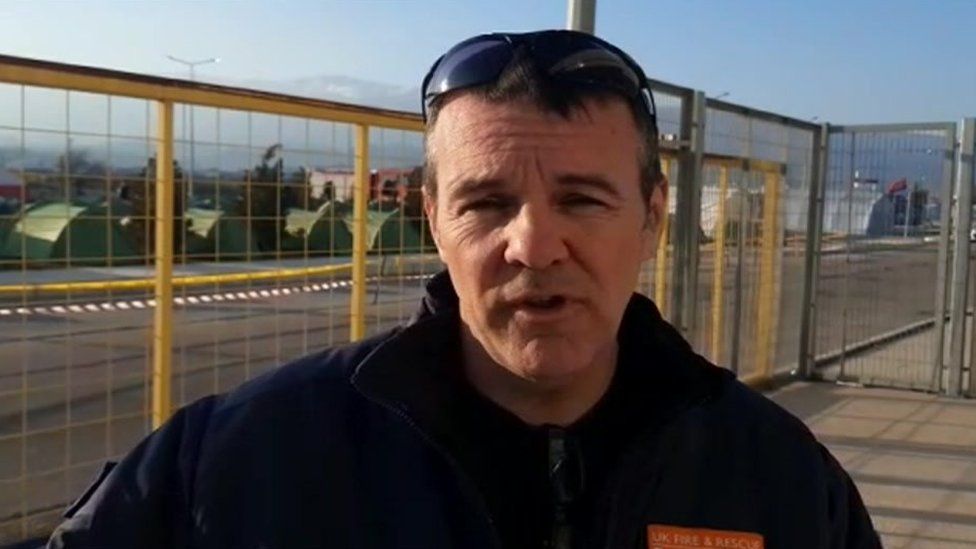 One of the team members actually made contact with the casualty by reaching through some rubble, holding her hand, and passing her water, according to rescuer Steve Hartley.
"I had to drag her the first six feet; the other team members were there to support me. It took us another six hours to make the void large enough. ".
A man was also rescued from the ruins after the woman was brought to safety.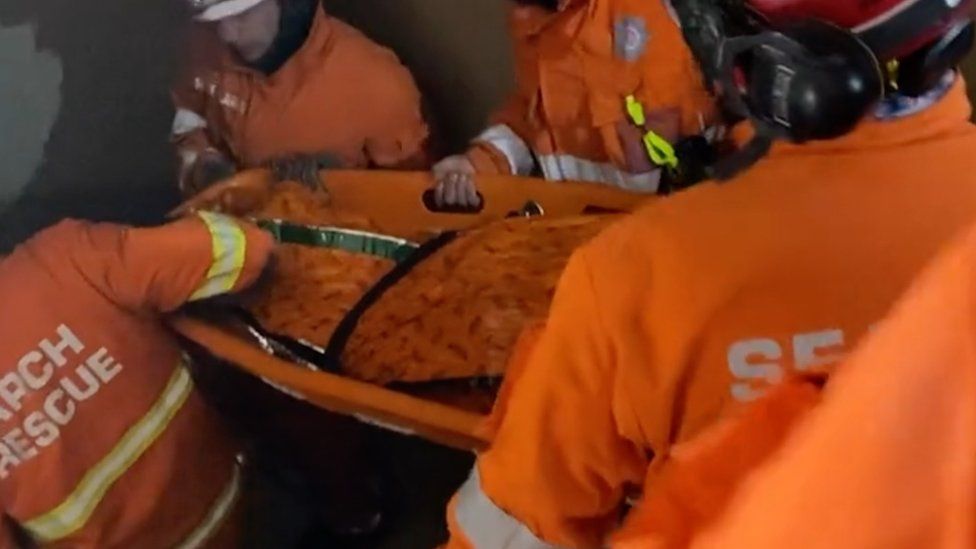 Alongside search and rescue specialists from all over Europe, the Wiltshire-based charity Serve On is working in the predominantly Kurdish city of Adiyaman in the south-east.
On a college campus, the charity has established a temporary headquarters.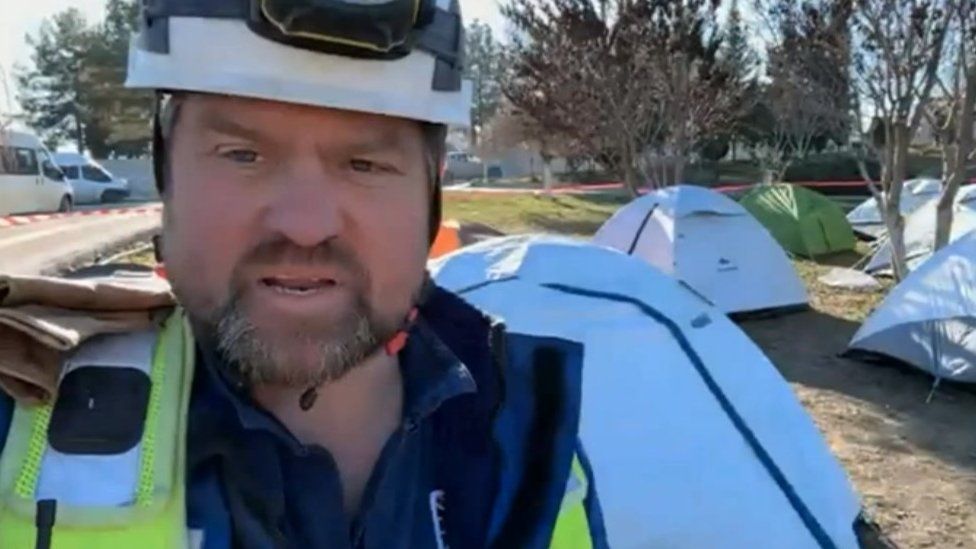 Dan Cooke, a volunteer, said: "The death toll is high and rising. The majority of jobs don't involve these situations where people have managed to survive.
Even if it only serves to saddeningly confirm that there is still much loss and tragedy, it is still our duty to continue moving through that space. ".
The search and rescue phase of this operation is "coming to a close," according to the UN, as authorities concentrate on giving survivors shelter, food, and medical care.