When Russia began its full-scale invasion of Ukraine on February 24, 2022, everything changed in an instant.
Here, ten Ukrainians share the final smartphone photo they took before their nation underwent a permanent change and discuss what has transpired since.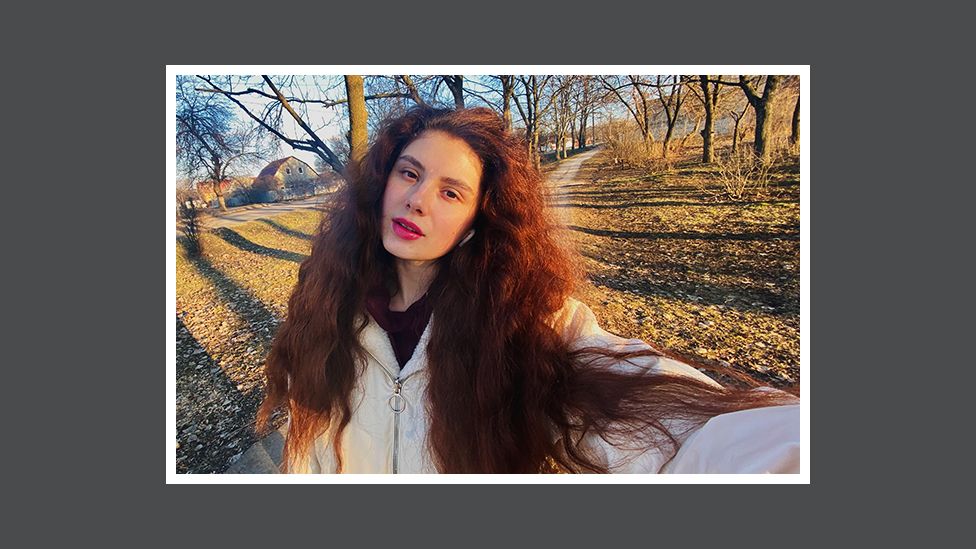 This photo, which was taken on February 23, 2022, shows me strolling through my neighborhood. Although the weather was pleasant, there was a sense that something unexpected might happen.
I decided to take the photo because it was a nice day and I thought I looked good. On the outskirts of Kramatorsk in eastern Ukraine, it is in a rural area. My favorite spot is there.
I stayed at home for the first few weeks following Russia's invasion, but on April 7, we headed west to Vinnytsia before making our way to Kyiv.
I get the impression that the image is from another life when I look at it.
24, Angelina Chaban.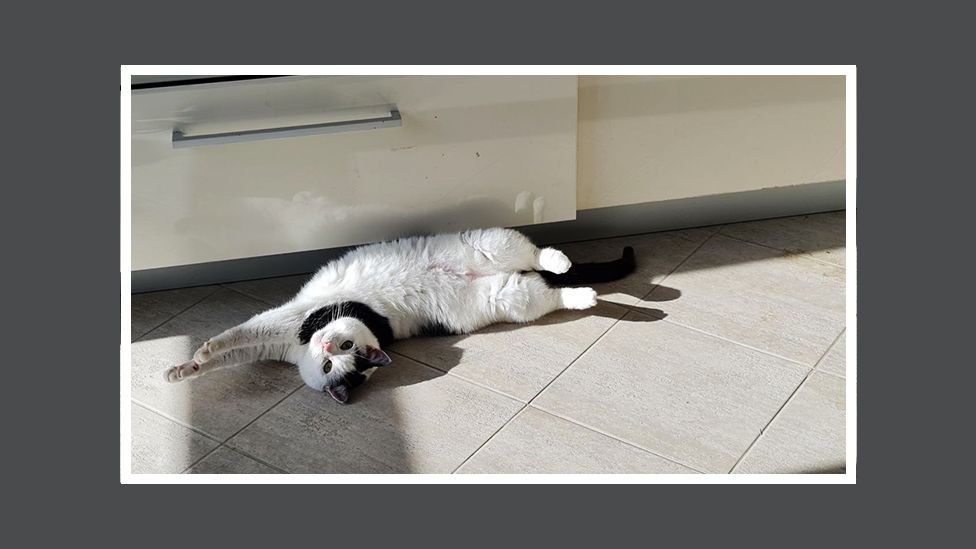 On February 22, I was working from home, taking calls while my cat curled up next to me, and just taking it all in. I snapped the photo because my cat looked so cute.
Fura, which means truck, is her name. When she was a kitten, my sister plucked her from the side of a highway.
People at the time were talking about some media coverage that implied something was about to happen. But I held out hope that if there was an escalation, the civilian population wouldn't be impacted.
We decided to leave Kiev on the 25th. We relocated to northwest Ukraine and took the cat with us. We came back in the summer.
Anna, 32.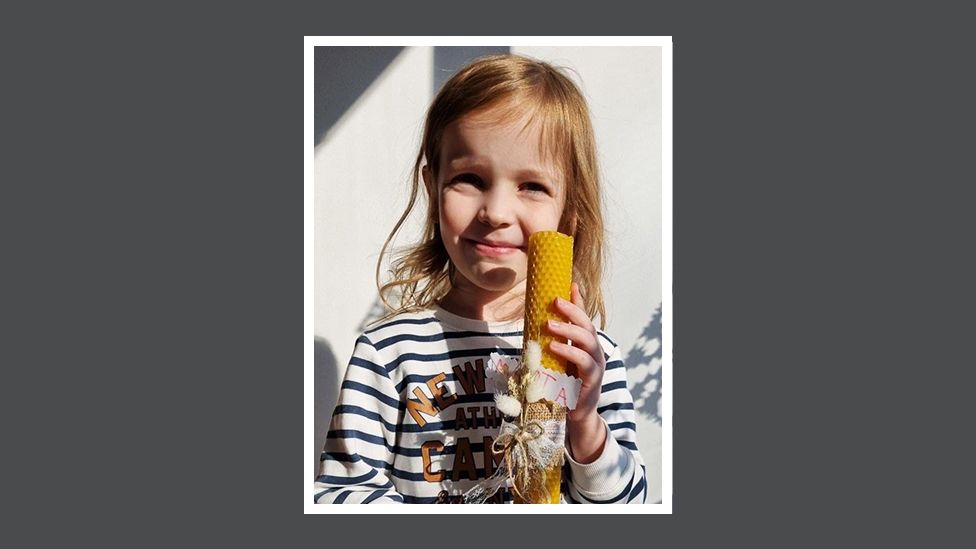 On February 22, Marta, my daughter, brought home a candle she had made in preschool. I distinctly recall being pleased to see the kids being inventive and producing things, as well as being proud of her because it was so lovely and well-made.
At the time, I was unaware of what would come next.
Although my daughter hasn't attended pre-school since February 24, last year, she will turn seven in March. My wife forbids her.
I was initially very concerned that my family and I would have to split up if there was a war. We're still here, though.
Ihor Bezrukyi, age 51.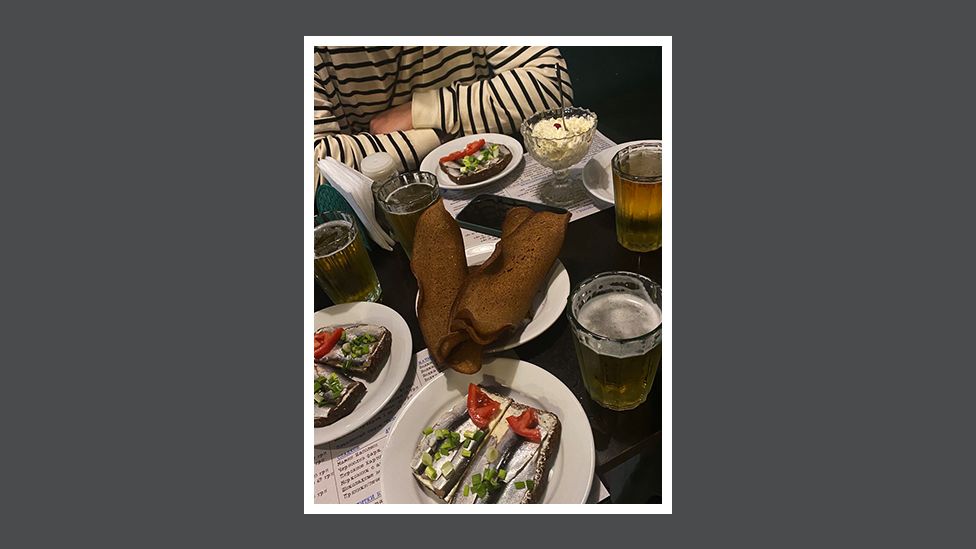 It was a regular day, so after work I made the decision to stop by my friend's bar for a few drinks. They then took me out for beer, regional cuisine, and vodka distilled from horseradish root.
I can't pinpoint my exact emotions, but I do recall that we were laughing. We did discuss the potential for a Russian invasion, but ultimately we all said, "Nah.".
I ran into two of the guys I went out with that night a few days after the invasion. We were all assisting the military in erecting barricades around Odessa's city center. Looking back, it was an amazing sight to see so many young people carrying sandbags.
I miss the person I used to be when I look at the picture today.
28-year-old Valeriia Dubrovska.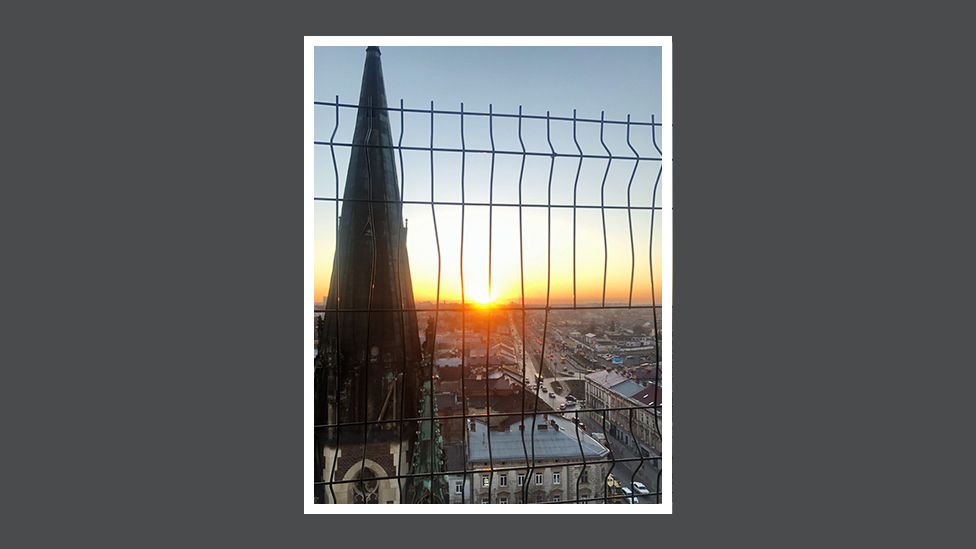 It was my first extended weekend off in a while, a friend was visiting me in Lviv for her birthday, and it was also a holiday.
We took a tour of the city and visited the Church of Sts. Olha and Elizabeth to see a recently opened panoramic view. They asked us to close the door as we left because we were the last people to visit that day.
Those were days of pure happiness for me. With my friends and my job, I was content. However, there was also a sense that something was about to happen that was inevitable and that everything would change.
The vantage point we peered out of is now closed.
I'm still in Lviv, but I hardly ever use my phone to take pictures. I now record events with photos taken with a camera.
30, Sofiia Doroshenko.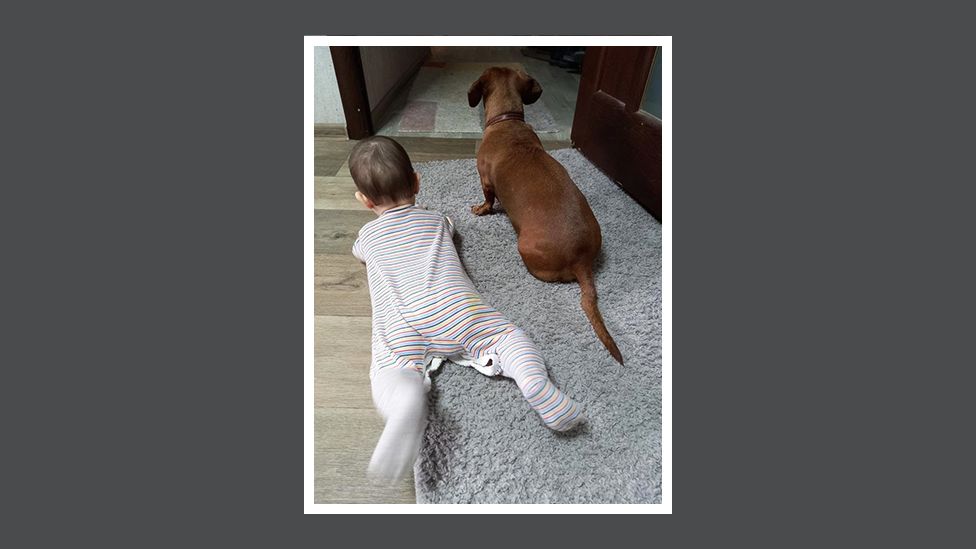 Yaroslav, my first child, was photographed on February 19 at our Dnipro home. He had just turned six months old. My dog, who is a close friend of my son, is also in it.
We departed our house on February 24. To get my family to a safer location, I drove three days across western Ukraine.
Although it is still standing, no one is residing in our Dnipro home. The fridge was still stocked with food when we left, so I had to ask friends to clean it.
I once ran a travel agency, but the industry is now completely dead. I now serve in the military as a volunteer, transporting military vehicles from the border to the heart of Ukraine. Driving, driving, driving is all I do.
A child's growth happens so quickly during this time in their life. There are times when I go away for ten days and return to find he has learned something new.
40-year-old Ievgen Pereverziev.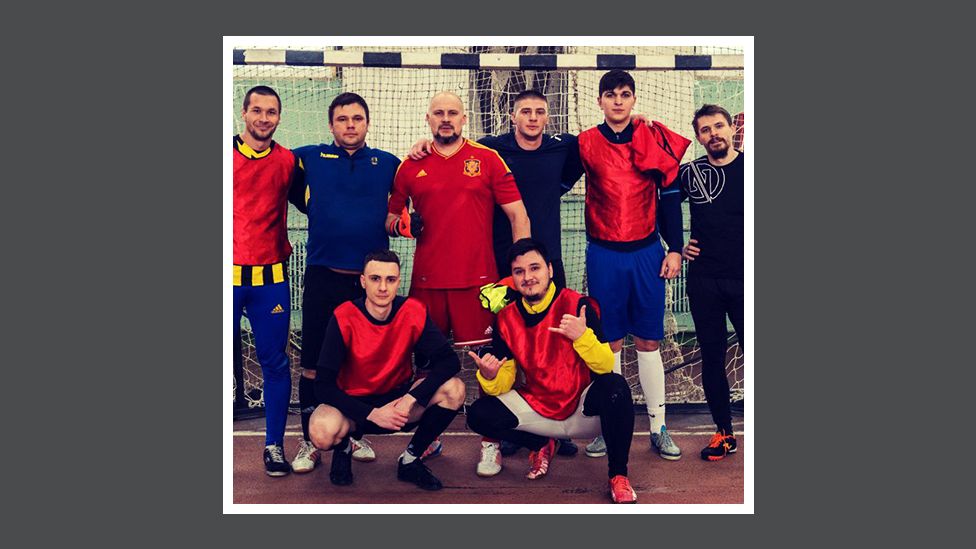 After losing in the semifinals of a neighborhood football tournament in Kharkiv, we posed for a team photograph. For our team, I scored the game's lone goal.
We were pleased with our performance, despite the fact that we lost. At the time, I didn't think a war would break out.
With my team, I want to compete in another tournament.
28, Borys Shelahurov.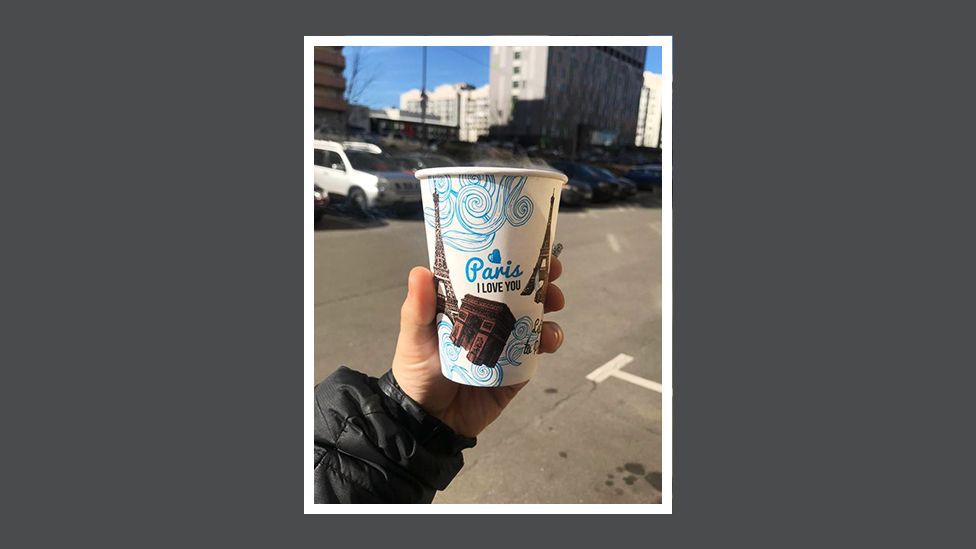 The "Paris I love you" coffee cup was captured by me on February 22, 2022, following a driving lesson. It was a component of a photography project I was working on.
We were residing in Bucha at the time, and the first two weeks following the invasion were spent in a nearby preschool's basement. In those two weeks, I lost 10 kg.
On March 10, we escaped the Russian occupation on foot, covering 22 kilometers (14 miles). I was on the verge of tears when we arrived at the first Ukrainian checkpoint.
Despite the war, I'm still trying to finish my photo project. My driving test is still pending.
Robert Popenko, age 29.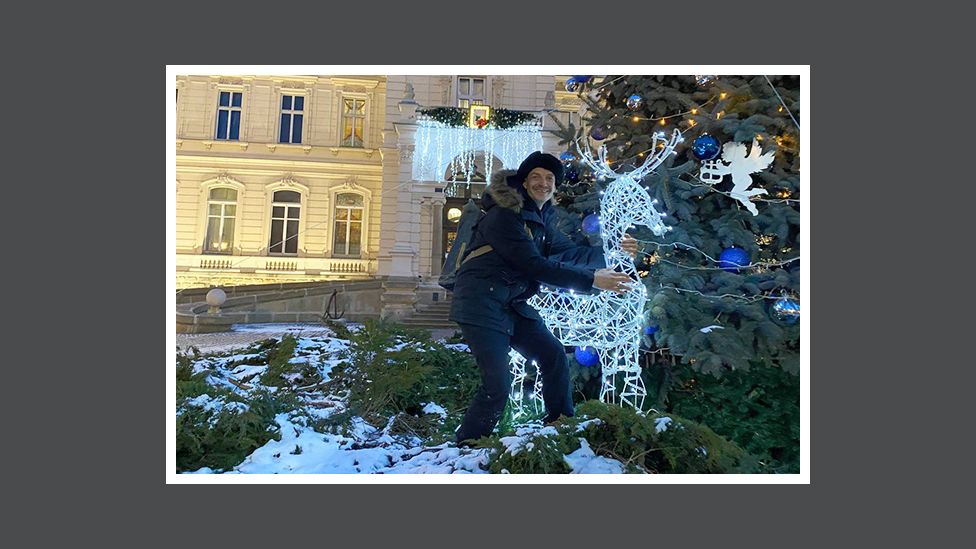 I am employed by the Potocki Palace, the Lviv National Art Gallery. I always make fun of the museum for putting up these tacky winter decorations from now until the spring.
Everyone in the city was discussing the potential for war. A few days before the 24th, I asked my friend to take a photo of me with the decorations to ease my anxiety because I had no idea what might occur.
Even though I continue to work at the museum, things have changed. We have experienced so much that it feels like 100 years have passed since then.
Andrii Rybka, age 43.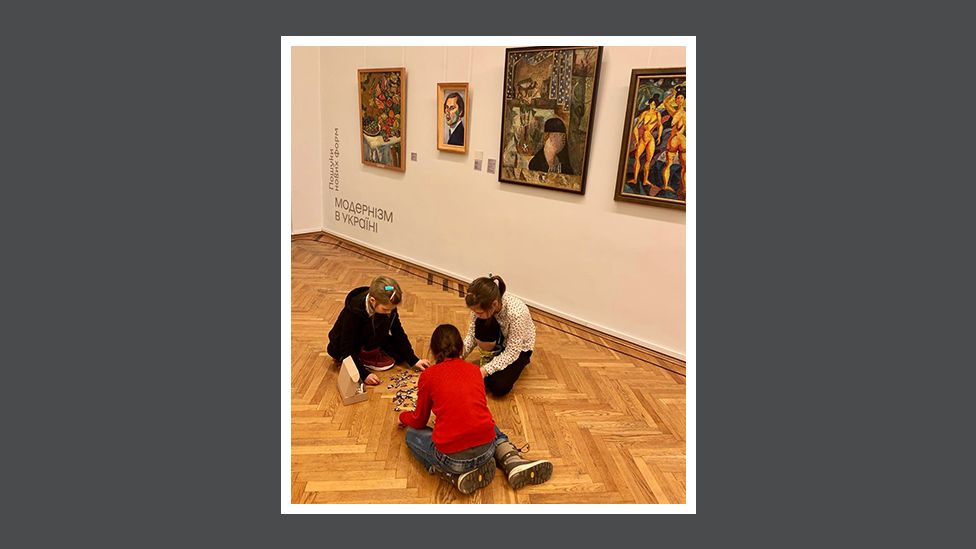 This photograph was taken at the National Art Museum in Kiev during the presentation of a new book. My kids and my friend's kids sat down to play a game while the adults talked.
On March 6, I drove my kids to the border with Hungary, where I left the car and continued walking.
I consider how carefree the kids seem in this picture compared to how soon after they had to go on a traumatic journey that involved them driving for a very long time without knowing where they were going while their mothers sobbed.
Zhenya Molyar, age 41.
For clarity and length, stories are edited. Svitlana Libet and Anastasiya Gribanova have provided additional reporting assistance.