An experienced firefighter who spent his weekend rescuing two earthquake victims from Turkey claims it was the most difficult operation he has ever been a part of.
On Saturday in Hatay, Phil Irving devoted 17 hours to assisting in the rescue of a police officer and a woman from an eight-story building that had collapsed.
Mr. Irving has previously participated in international rescue operations.
The work, he claimed, never gets any simpler.
The Mid and West Fire and Rescue Service veteran said, "You don't become desensitized to it.".
"Every rescue has a tinge of sadness to it. Whoever is waiting outside for them is likely mourning the loss of everyone they have lost because whoever you are removing from that building has likely left someone behind. ".
The two people were entombed in rubble and debris, and the 46-year-old from Haverfordwest, Pembrokeshire, said that the rescue operation was the most intricate he had ever been a part of on BBC Radio Wales' Breakfast program.
"Our only access was through the buildings on either side, and we could hear them shouting. We were unable to locate them.
"We had to choose a place to make a breakthrough and take a chance. a unique strategy for launching the rescue. ".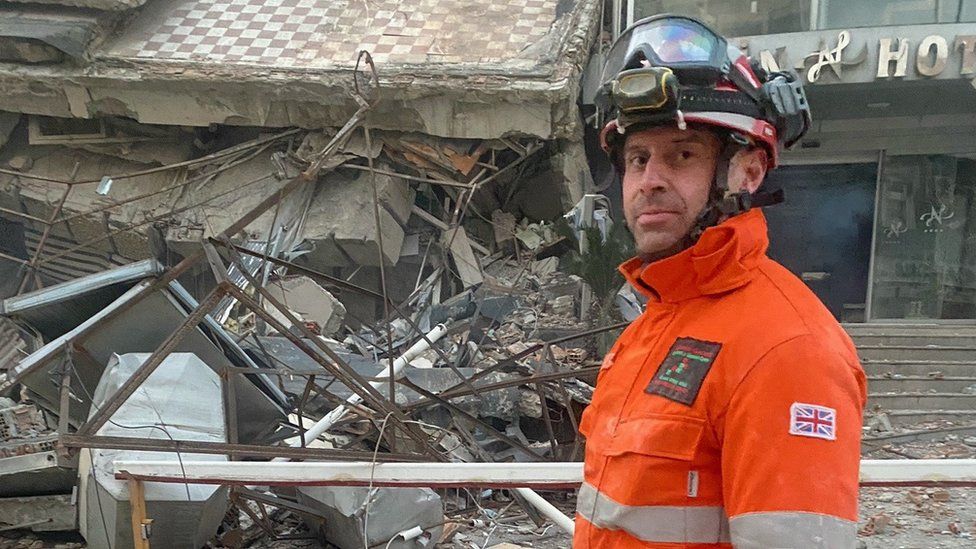 The woman's "strength and resilience was second to none," he said, adding that he was astounded by the fact that she required so little medical attention.
He claimed that the man may have suffered pelvic injuries.
There are happy times for those who are reunited with their families, but there is also sadness, he said.
It's a rollercoaster of emotions. It's very challenging to explain. The only thing you can do is validate those feelings until you actually go through it. ".
In just one week, more than 33,000 people have perished in earthquakes that occurred in Turkey and Syria.
Mr. Irving described the destruction caused by the collapsed high-rise buildings as "profound," adding, "I've never seen anything like it in my life. ".
According to Turkish authorities, 113 arrest warrants have been issued in relation to the building of the structures that were destroyed by the earthquake on Monday.