India has the second-largest mobile phone market in the world with more than a billion users.
But in this sizable market, internet growth seems to have stopped.
790 million people in the country had wireless broadband subscriptions as of October 2022, according to the telecom regulator. Compared to August 2021, there were only about a million more subscribers. After rocketing to double digit growth between 2016 and 2020, mobile internet subscriber growth has since slowed to single digits.
Smartphones are the primary means of accessing the internet, and growth in this area is flattening. There are currently 650 million smartphone users in India, but the rate of growth has slowed. According to Counterpoint, a market research company, the number of mobile phones sold in 2017 dropped to 151 million units from a peak of 168 million in 2021. This year, sales are anticipated to increase by a single digit.
According to IDC, another company that conducts market research, users used to purchase a new smartphone every 14–16 months up until three years ago. However, they are now looking for an upgrade roughly every 22 months.
One explanation is that since the pandemic, smartphone prices have increased due to rising component costs, a weakening rupee, and supply chain disruptions involving China, the largest smartphone manufacturer in the world. More than 300 parts, or almost 90% of them, are imported for smartphones made in India.
At home, a deteriorating economy, job losses, and the ensuing squeeze on incomes leave less money in the wallet for an expensive new phone. Nikhil Pahwa, an advocate for digital rights, says that the slowdown in internet growth should be viewed as a sign of the health of the economy.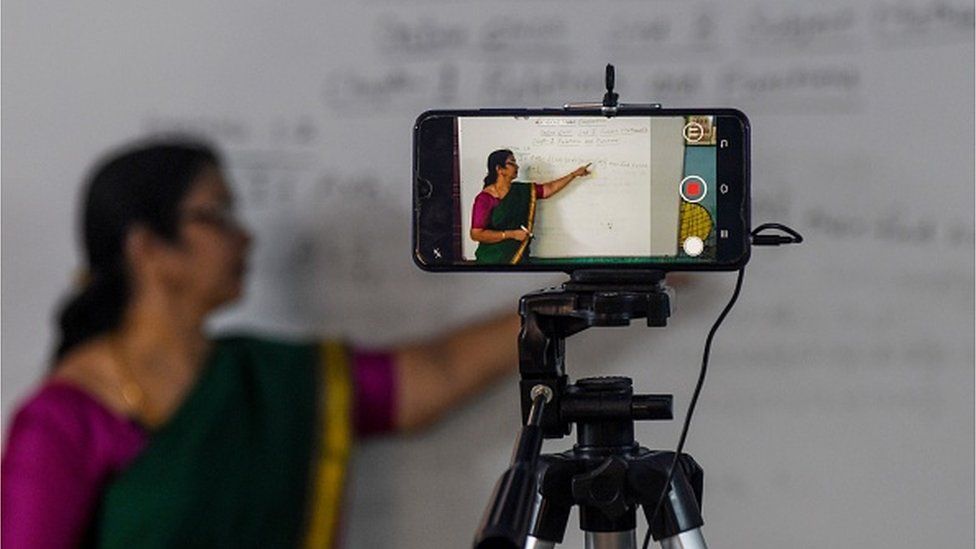 According to Navkendar Singh of IDC, the average cost of a smartphone has increased from 15,000 rupees two years ago to around 22,000 rupees ($269; £220). India is a price-sensitive market for a country its size: 80% of the devices sold here cost less than 20,000 rupees. "This is genuinely alarming. The smartphone penetration in China, which has the largest market, is far higher than in the second-largest mobile phone market in the world, according to Mr. Singh.
Some people, including Plug and Play Entertainment's founder, Anuj Gandhi, are concerned about whether the Indian smartphone market is in trouble. He asks, "Where will growth come from when so many people are still living in poverty?
More than 350 million "dumbphone" (basic handsets, or feature phones) users exist in India, and if they can afford it, they may upgrade to smartphones. Most of these users have devices that are less than 1,500 rupees in price.
According to Tarun Pathak of Counterpoint, only 35 million Indians upgraded from feature phones to smartphones in 2022, compared to 60 million every year before Covid struck, hurt by higher prices for devices and data. The migration of features to smartphones, he claims, has slowed down significantly.
An active black market for used goods that could be supplying the demand for "cheap" smartphones is something that is not always taken into consideration. Some of this demand is being satisfied by the used market. However, Mr. Singh claims that we aren't really expanding the base.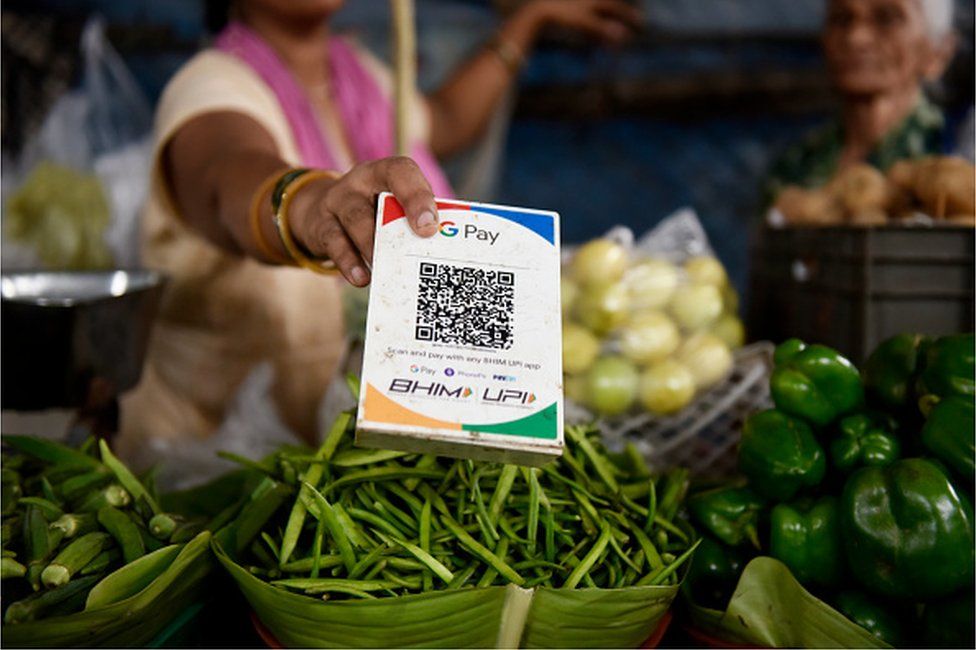 It's bad news for India that internet usage is growing more slowly. Many people find it challenging to obtain government rations, vaccines, and welfare benefits without a smartphone. On the Unified Payments Interface (UPI), a government-backed real-time cashless transaction platform using mobile applications, more than 250 million transactions have been made every day just this month. By 2025, the central bank of India envisions a "less-cash, less-card society.".
It's obvious that there is room for both the internet and phones to grow further. Rural areas are now seeing a slower growth in wireless broadband subscribers. According to a study by the Internet and Mobile Association of India (IAMAI) and data analytics firm Kantar, the growth rate of active internet use, or those who have accessed the internet in the past month, "progressively decreased over the years" and was the lowest in the previous four years in 2020. Men access the internet more than women do, and they use smartphones more frequently. A single device is still used in many rural households.
According to Mr. Pahwa, the slowing of internet growth is not solely due to rising phone prices. Most apps and services must take into account the literacy and language barriers in rural India. He claims that a large portion of the internet is still only available in English and a few Indian languages.
More creative solutions are required, such as the PayTM Soundbox, a battery-operated device that provides sellers with immediate audio confirmation of every payment made through the payment app in 11 different languages. Mr. Pahwa asserts that "more innovation is required to expand internet access in rural India.". However, sales of smartphones must increase first.