On Valentine's Day, US authorities detained an assault rifle and 163 rounds of ammunition from a man in New Orleans who was about to board a plane.
More travelers are attempting to bring their firearms through airport security in some areas of the nation.
The TSA claims that while 2022 was a record year for firearms discovered at US airport checkpoints, 2023 may very well top it.
The alarm has been raised by police in Seattle, Washington, DC, and Indianapolis.
Last year, the TSA made a record-breaking 6,542 gun interceptions at US airport checkpoints. Eighty-eight percent of them had ammunition inside.
Unloaded firearms may be packed inside checked baggage, which usually goes into the hold of an aircraft. At check-in, they must also inform the airline that they intend to bring weapons with them.
But regardless of whether a passenger has a concealed weapon permit, guns are not permitted in carry-on bags or passenger cabins.
The TSA reports some airports are seeing a surge in numbers that are ahead of comparable figures last year. The TSA intercepts guns at airport security checkpoints.
Due to the quantity of ammunition found, the 14 February discovery in New Orleans, which was the second gun seized at the airport that day, was particularly noteworthy.
Three firearms passed through a TSA checkpoint at Ronald Reagan Washington National Airport in a single week in January. In a single week, the Indianapolis International Airport discovered four different loaded weapons.
Aaron Batt, the TSA's Federal Security Director for Indiana, finds it disturbing that so many passengers from Indianapolis have, in just the first month of the year, made the careless decision to bring a firearm to the checkpoint.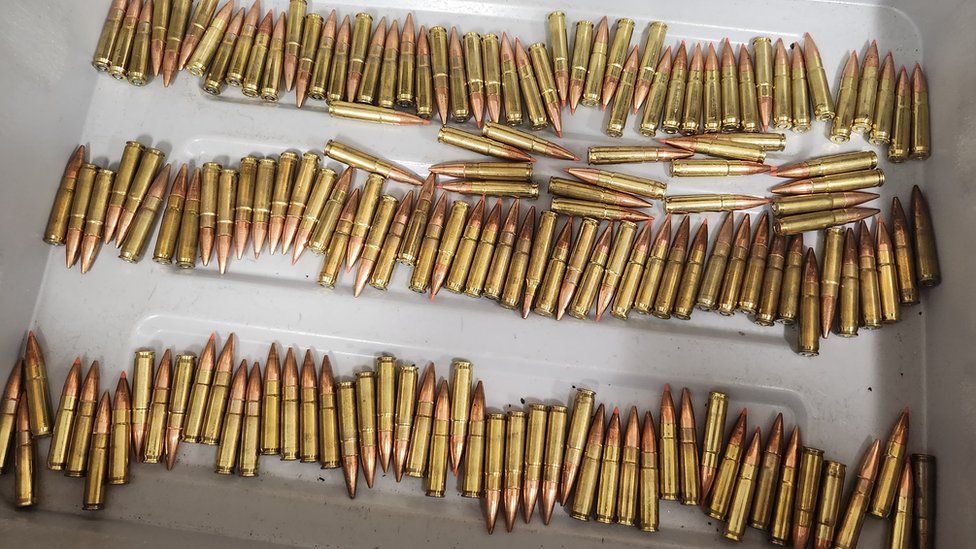 TSA officials in Seattle reported that 11 firearms had been found by the end of January, compared to seven at the same time in 2022.
According to Brian Schihabel, Nebraska's TSA Federal Security Director, "This is not a new issue.". But given that the number of firearms passing through our security checkpoints has risen to an intolerable level, it is a problem that needs to be addressed. He hopes the rising numbers will act as a warning to those who decide to travel with weapons.
The maximum civil fine for a firearms violation was increased by the TSA to $14,950 (£12,419) last year. Criminals who violate the law risk being detained, having their weapons seized, and having their TSA PreCheck privileges—which allow them to bypass regular security lines—revoked for at least five years.
But the numbers keep rising. Since 2010, the TSA has seized more firearms every year with the exception of 2020, when the global pandemic slowed travel.
Experts believe that some of the issue might be easily explained.
TSA administrator David Pekoske told the Associated Press that "what we see in our checkpoints really reflects what we're seeing in society.". "These days, more people carry firearms in society.
. "