The deadly earthquake that struck Turkey on February 6th struck 200 miles from the epicenter, where freelance journalist Mir Ali Koçer was located. He drove down to the affected area, picked up his camera and microphone, and began interviewing survivors.
On Twitter, he posted accounts of rescuers and survivors. He is currently being investigated for allegedly spreading "fake news" and could spend up to three years in prison.
At least four journalists are being looked into for reporting or making comments about the earthquake, including him.
Several more have reportedly been detained, harassed, or prevented from reporting, according to press freedom organizations.
Turkey and Syria both experienced earthquakes that resulted in at least 50,000 fatalities.
The detentions have not been addressed by the Turkish government.
Mr. Koçer, a Kurd who writes for pro-opposition news outlets like Bianet and Duvar, was smoking on his balcony in the southeast Turkish city of Diyarbakir the night of the earthquake when his two dogs started barking out of the blue.
Later, he recalled how they had yelled in a similar manner in 2020, just before a smaller earthquake struck eastern Turkey.
"I felt myself trembling. I felt the TV and the house shake," claims Mr. Koçer. He ran outside after hiding the dogs under a dining room table.
After leaving Diyarbakir, Mr. Koçer drove to Gaziantep. He was horrified to see scenes of carnage and victims suffering in subfreezing temperatures in towns close to the earthquake's epicenter.
In Gaziantep, the earthquake claimed the lives of at least 3,000 people.
I was unable to control my tears when I was holding the microphone, in front of the camera, or behind it, Mr. Koçer recalls.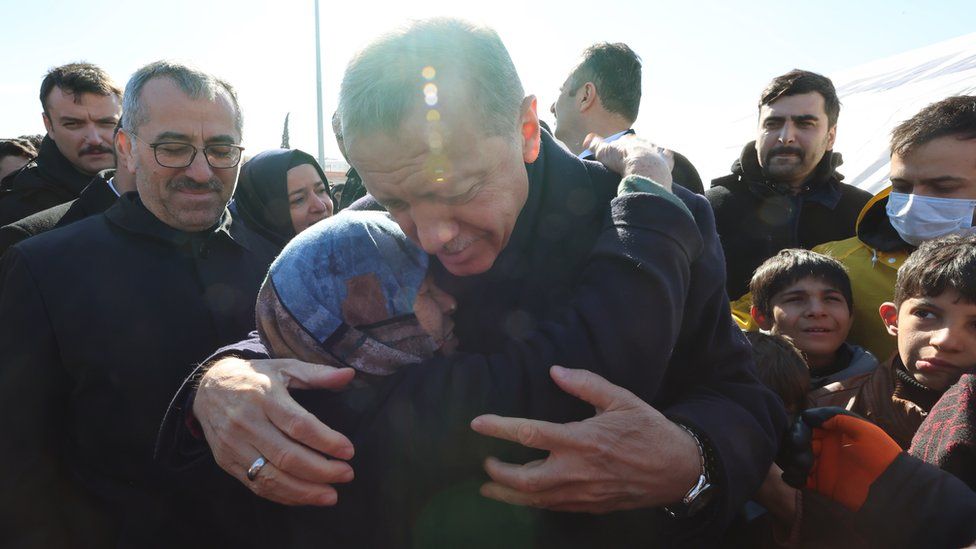 The influx of volunteers and rescue teams from Western Turkey touched Mr. Koçer, and he tweeted about their experiences. Some of the survivors told him they went days without assistance. Media outlets that support the opposition cited similar complaints.
President Recep Tayyip Erdogan promised the populace during a visit to the earthquake-affected areas that he would rebuild their cities. But he also issued a warning, branding those who spread "fake news" and "cause social chaos" as "provocateurs," saying that they would face legal action.
According to Mr. Koçer, Diyarbakir police left a note at his apartment instructing him to go to the police station and give a statement while he was reporting from the earthquake-affected area.
He was informed at the station that he was under investigation for violating a recently passed disinformation law. He claimed that after questioning him about his reporting from the epicenter of the earthquake, the police charged him with disseminating false information.
In October, Turkey adopted a new law. It made it illegal to spread false information in public and gave the government much more authority to censor news sources and social media.
The law would restrict free speech, according to the Venice Commission, a Council of Europe legal watchdog.
Parties in opposition refer to it as a "censorship law.".
Mr. Koçer insists that he was meticulous in his work and spoke with everyone involved, including survivors, police, gendarmes, and rescue personnel. He claims, "I did not share information without careful investigation and evaluation.
Reporters Without Borders (RSF) demanded that the authorities end their "absurd" investigation into Mr. Koçer.
A support group called the Committee to Protect Journalists (CPJ) claims that at least three additional journalists are being prosecuted.
Enver Aysever and Merdan Yanarda are well-known political commentators with significant social media followings who are based in Istanbul. The government's rescue efforts have been criticized by both parties. Along with Mehmet Güleş, who is based in Diyarbakir like Mr. Koçer, they are all being investigated. After interviewing a volunteer who was critical of the government's rescue effort, he was detained on suspicion of "inciting hatred" and later released, according to RSF.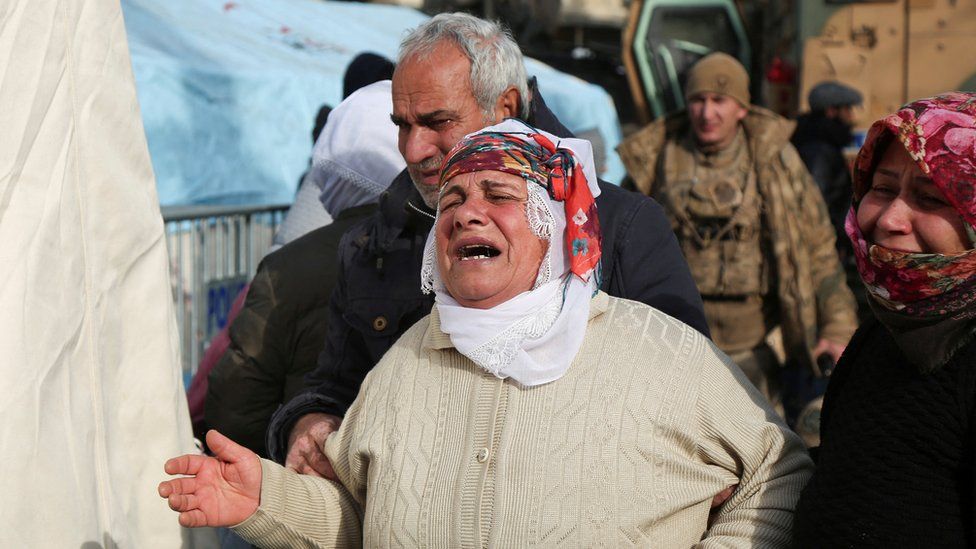 Unknown is how many more journalists are being looked into. Police claimed to have detained 134 people on Tuesday due to "provocative posts" and to have arrested 25, but their identities have not been made public. Some of those who were arrested may have been spreading untruths, such as the idea that Afghan migrants were scavenging in abandoned neighborhoods.
However, detractors claim that the crackdown has extended well beyond those who disseminate false information.
According to Istanbul Bilgi University professor and cyber rights expert Yaman Akdeniz, "the government is trying to suppress information coming from the earthquake zone.".
Following a warning from Turkey's presidential communications director against "lethal disinformation" endangering the rescue efforts, the arrests took place. In order to encourage people to report posts that spread false information about the earthquake, the directorate also released a smartphone app called "Disinformation Reporting Service.".
According to Arzu Geybulla, an Istanbul-based journalist who specializes in writing about digital authoritarianism and censorship, "[Turkish] officials and the government don't like it whenever they are criticized.".
But perhaps this time they are speaking out more. ".
The BBC requested information about the journalists under investigation and the requests for investigations to be dropped by advocacy groups, but it has not received a response.