Family and friends have identified the deceased British national as Glasgow native Jonathan Shenkin. He was killed in Ukraine.
Mr. Shenkin, 45, "died as a hero in an act of bravery as a paramedic," according to a family memorial posted on social media.
Eight British men have reportedly perished in Ukraine since the Russian invasion started last year, including him. Many volunteers from the UK have come to the country to fight and provide aid.
According to the Foreign Office, it is helping the man's family.
The family of Mr. Shenkin stated in a Facebook post that he passed away in December in Ukraine.
He gave his life for the principles we all uphold when he joined the Ukrainian Armed Forces, they continued.
His son and daughter, to whom he was devoted, survive him. ".
His family claimed he devoted a large portion of his life to serving others.
Before enlisting in the Israeli army, Mr. Shenkin was born and raised in Glasgow and had previously resided in Malta and London.
He operated his own security firm and provided security services in South Korea, the Philippines, Somalia, Afghanistan, Iraq, and Oman.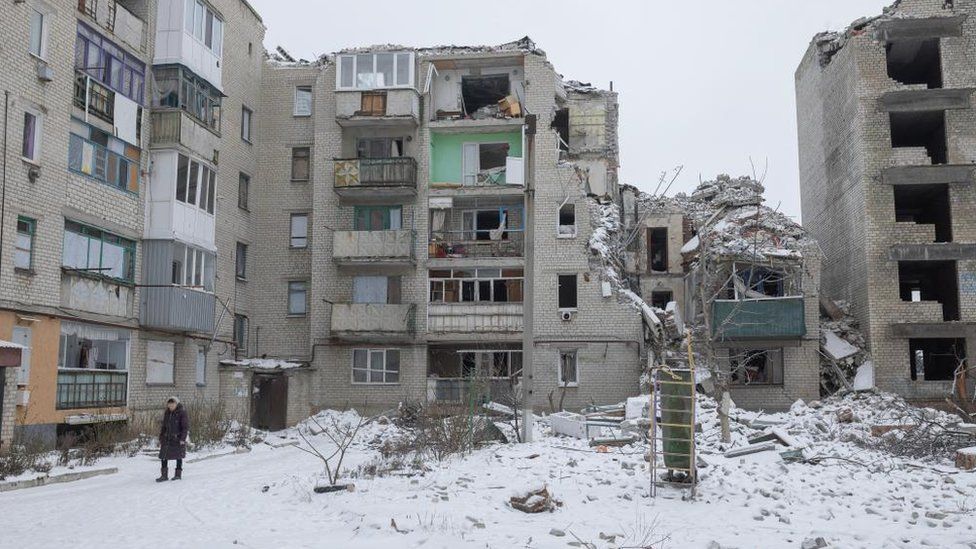 Given the ongoing invasion, the Foreign Office advises against all travel to Ukraine, stating that there is a "real risk to life.".
If it is safe to do so, any British nationals who are still in Ukraine should leave right away.
British nationals Chris Parry and Andrew Bagshaw passed away in eastern Ukraine in January.
When their cars were struck by a shell at Soledar in the eastern Donetsk region, their families claimed the two were trying to save an elderly woman.
Jordan Gatley, a former British soldier, died in the battle for the eastern city of Severodonetsk in June, and Simon Lingard, a soldier from Great Harwood, Lancashire, passed away last November while serving in Ukraine.
In Ukraine in April, Scott Sibley, a resident of Lincolnshire, perished after being hit by mortar fire.
In August, Craig Mackintosh, a resident of Thetford, Norfolk, died while performing volunteer medical work.
Paul Urey, a British aid worker who was captured by separatists in Ukraine with Russian support, passed away in custody in July of last year.