Rowers are pleading with the public not to flush hygiene products after the January floods caused massive amounts of trash to wash into the River Avon.
They have been trying to rid the area of sanitary waste by picking up litter every day for several weeks.
As volunteers used rakes to remove potentially dangerous trash, one rower reported seeing branches "totally covered in plastic.".
Rowers assert that sewage must be kept out of the water by water companies.
I've been rowing for 40 years, 30 of them in Bath, and the condition of the river is as bad as I've ever seen it, according to Ian Burdiss, vice captain of The Minerva Bath Road Rowing Club.
"We frequently experience flooding, but I have never seen this much trash carried away by the water; the branches themselves were completely wrapped in plastic. ".
One of the rowers who has volunteered to help with the cleanup, Jules Taylor, said: "The trash just makes rowing really unpleasant; we are quite low in the water and you can smell it and things get in your oars as well. ".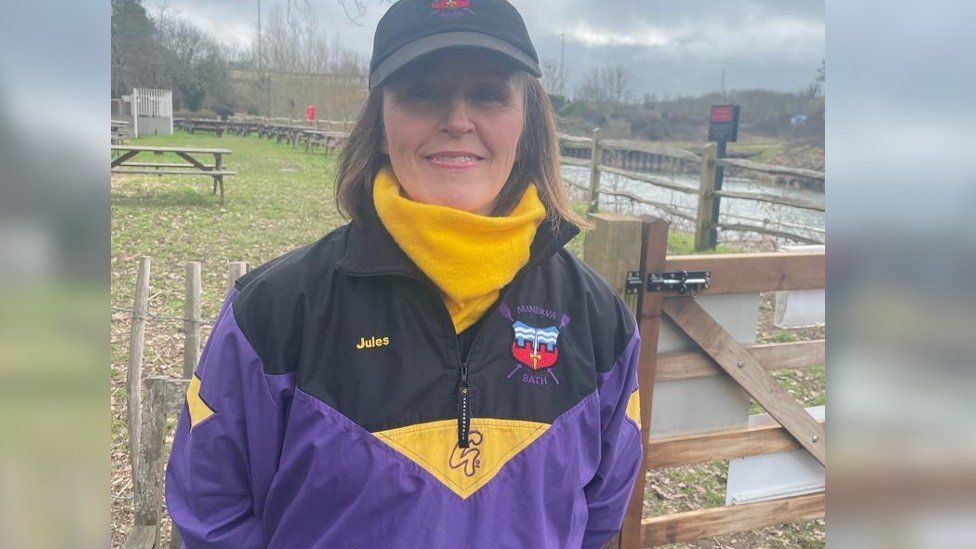 It's not great, there's a lot of wildlife out here; we see otters, birds, and a lot of fish, she continued.
"The wildlife is really not going to benefit at all from the plastic in the river. " .
Owner of Channel Kayaks Byron Baker-Brown discovered that after the floods, the interior of his company was completely carpeted with debris.
He claimed that just to aid in the cleanup, the neighborhood had been renting kayaks.
Because of the efforts of many people, it doesn't appear too bad when viewed in the present, he claimed.
"We've been clearing for a few weeks now, and there are still many weeks left to go. It will take a while, he continued.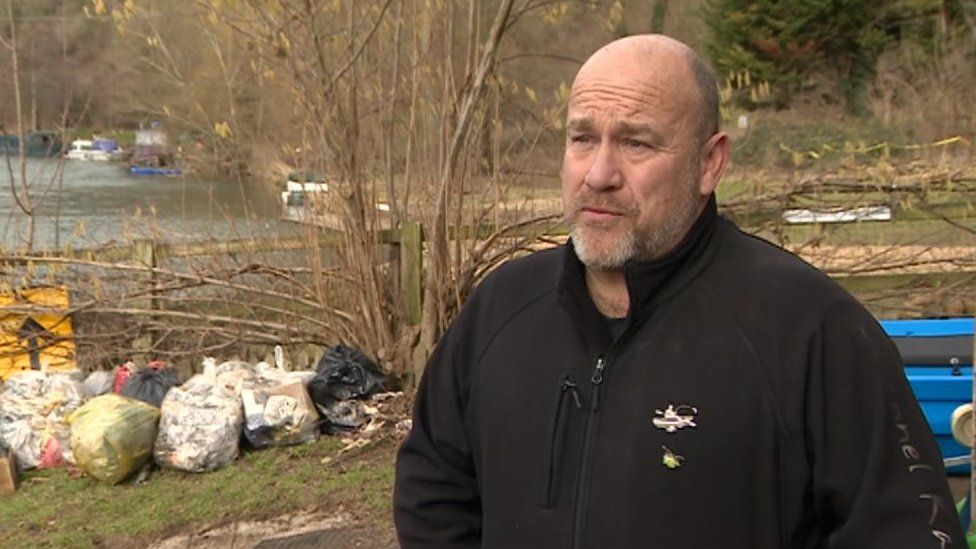 Given the potentially toxic materials they were gathering, Mr. Baker-Brown stated that litter pickers were being encouraged to wear personal protective equipment, such as face masks.
He said, "People need to be more accountable for what they flush down the toilets.
The waste management companies, he continued, "need to look very closely at what they are allowing into the rivers."