A council has decided to put up fencing in a meadow field where it is known that endangered birds raise their young and build their nests.
For the third year in a row, fencing will be installed in Lammas Field, close to Warwick Racecourse, to safeguard skylarks and meadow pipits.
It will be operational from February 20 through August 31, when the three-year trial period will have ended.
According to Warwick District Council, it appears to be assisting in the recovery of the bird populations on St Mary's Lands.
At the conclusion of the trial, the effectiveness of the measures will be examined, and the findings will be made public.
Councillor Judith Falp, portfolio holder for safer communities, leisure, and the environment, said, "We have been encouraged by both evaluations and sightings of these increasingly rare birds that the installation of fencing around this area is having a positive impact.".
Therefore, if there are clear indications that the birds are beginning to return to this location to breed, we believe that continuing the trial and leaving this habitat undisturbed during the crucial nesting season is a small price to pay. ".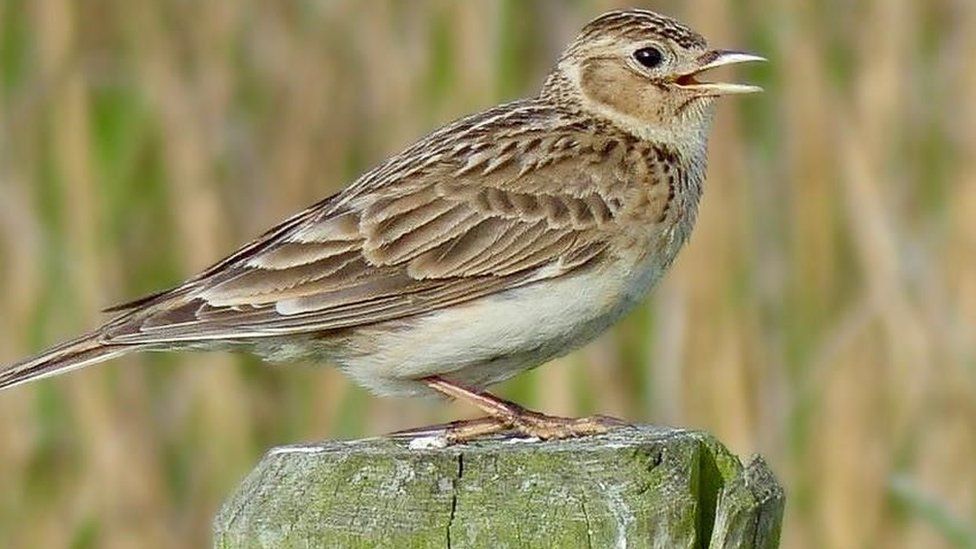 She expressed gratitude to the general public, especially dog owners, for "their continued understanding and support" as well as for all the supportive comments made regarding the project.
This year, the area was modified to account for a public right of way, which has been mowed to indicate its path, the council said.
.