For the tenth year running, osprey chicks have hatched at a wetland nature reserve.
Blue 35 and White YW, the parents, started nesting at Foulshaw Moss in South Cumbria in 2013 and took care of their first chicks the following year.
After a roughly 4,000-mile migration, they arrived in March.
Paul Waterhouse, a reserve officer for the Cumbria Wildlife Trust, called it a "landmark moment.".
Ospreys vanished from England in 1840 but were brought back in the 1990s.
Each year, they move to Africa or Europe before coming back to breed.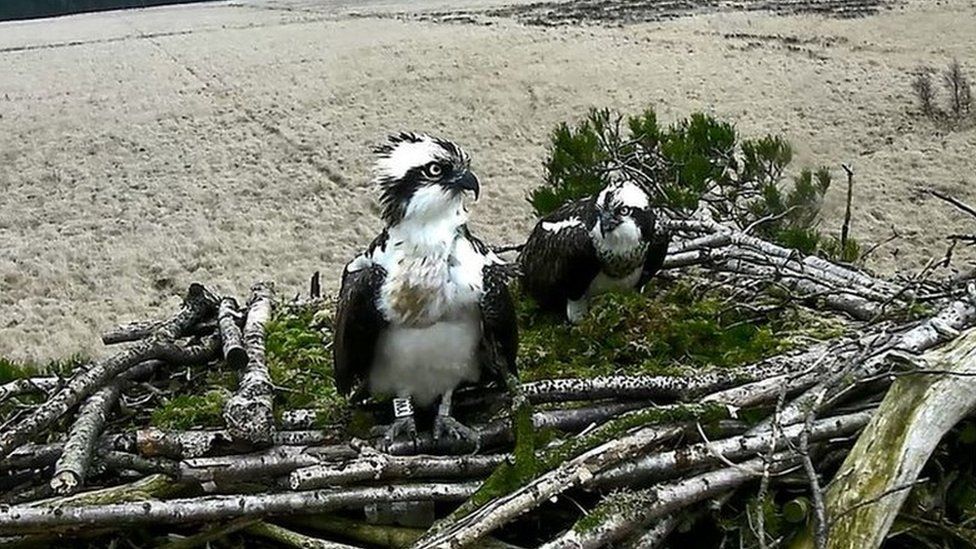 According to Mr. Waterhouse, the adult ospreys have raised one to three chicks on the property each year.
After Foulshaw Moss Nature Reserve underwent extensive habitat restoration, "Blue 35 and White YW first arrived in 2013," he said.
The 900-acre site, which had previously been drained and used for commercial forestry and farming, was transformed back into the healthy wetland you see today, which is teeming with wildlife, as part of this significant conservation success story. ".
Other raptors that live in the nature reserve include the peregrine falcon and marsh harrier.
The trust's nest webcam lets you see the ospreys.