A search and rescue team's medical director claims that he has never witnessed anything on the scale of the earthquakes that occurred in Turkey and Syria.
Following the earthquakes on February 6, Dr. Malcolm Russell from Herefordshire traveled to the area with UK International Search and Rescue.
11 people were saved there by the team, including a man who had been trapped under debris for five days.
The scope of this, he said, "was just incredibly vast.".
The phrase "it was like a disaster movie" is untrue; no disaster movie could ever compare to what we witnessed. " .
"We train on specific collapsed building structures, and it was like that, but then multiplied by a thousand, the entire city was in ruins," he said. ".
Following the earthquakes on February 6, which claimed 44,000 lives in Turkey and Syria, more tremors occurred. This week's earthquake in Turkey claimed at least six lives.
Dr. Russell has participated in rescue operations in other earthquake zones, including Christchurch, New Zealand, and Tokyo, Japan, both in 2011.
He claimed that "the TV pictures just don't do it justice.".
"Buildings were collapsing one after another across the entire city, sirens were blaring nonstop, there were fires burning, and there was dust everywhere. ".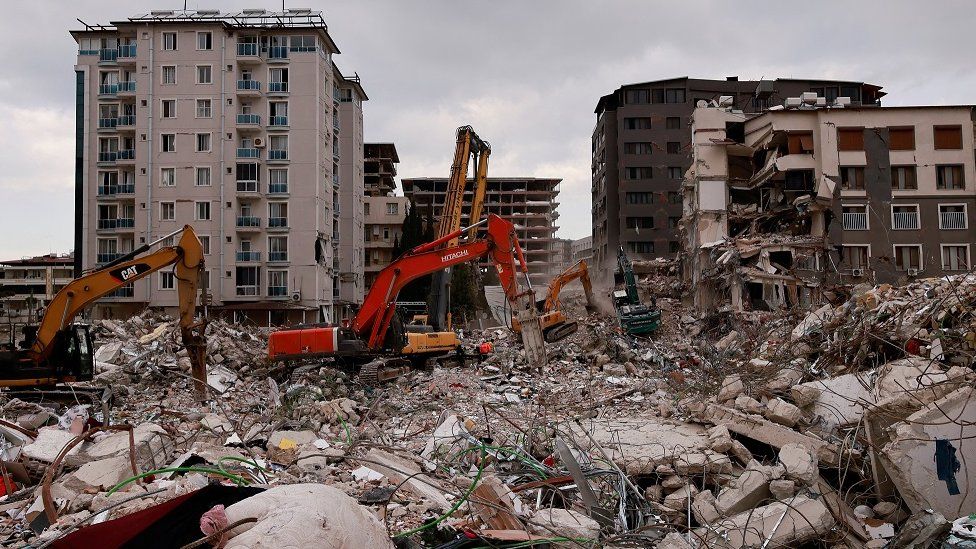 The team not only helped the man out of the rubble but also pulled a man and a woman from a burning hotel.
The gentleman had a beam across his legs, and it took about five hours to break it up and free him, according to Dr. Russell. "The lady came out first.".
"A tremendous team effort, everyone gave it their all. ".
One of the team's victims later tweeted Dr. Russell to thank him for saving them.
Upon his return to the UK, he told BBC Breakfast, "It's great to have a message like that but we don't see it in those terms of heroics.
"We are a professional organization; we receive training for this, and we elect to work there.
. "