With the help of a nearby farmer and a veterinarian, fire crews were able to rescue a large shire horse from a ditch.
The owner of the horse called a veterinarian for assistance, but the horse needed more help.
The horse was lightly sedated prior to arrival at the scene in Ashwater, north Devon, according to Devon and Somerset Fire and Rescue service.
The horse's owner was left in charge of it after the rescue.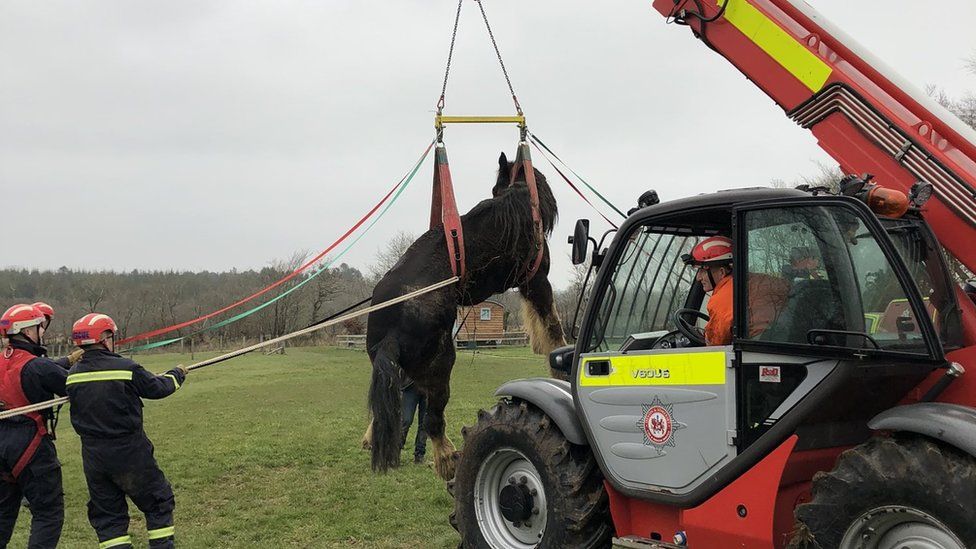 The specialist rescue team was called, and crews from Barnstaple and Holsworthy arrived and asked them for assistance with a telehandler.
Firefighters helped a local farmer with his digger to take down some of the ditch wall so they could get closer to the horse.
The 19 hands tall (6 feet 4 inches) shire horse named Ben was safely removed by the crew after the telehandler team arrived.