UK Oil and Gas (UKOG), an exploration company, has applauded a gas discovery in the Surrey Hills that is estimated to be worth £123 million.
After the government overturned local opposition last year, the company has been investigating the Dunsfold site.
The location's recoverable resources, according to UKOG, could contribute to the UK's future energy security.
Opponents, however, raised concerns about a "detrimental impact" on the surroundings and Area of Outstanding Natural Beauty.
After Surrey County Council rejected the application for drilling twice, the government finally gave the go-ahead in June 2022.
Jeremy Hunt, the chancellor and the South West Surrey MP, joined local leaders in opposing the proposal due to environmental concerns.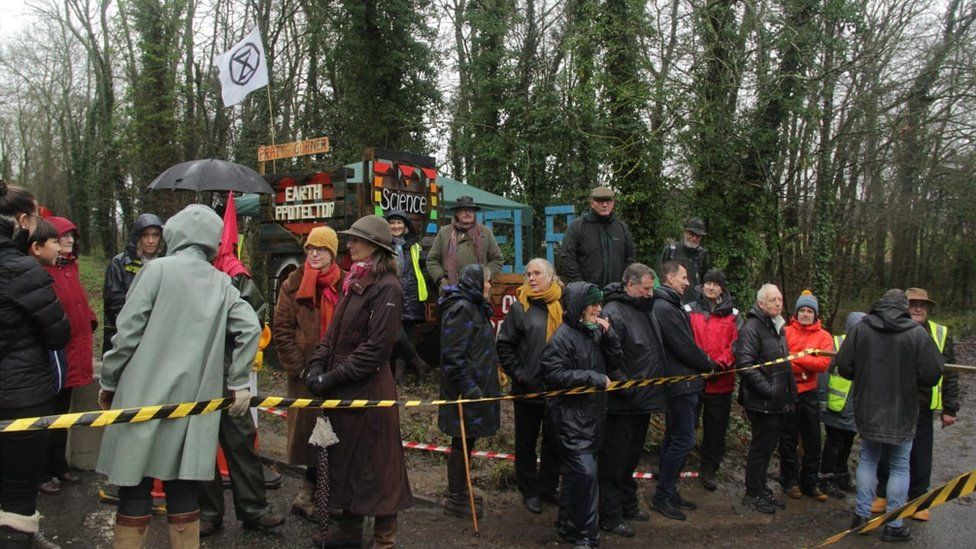 One of the UK's largest onshore gas discoveries, according to UKOG CEO Stephen Sanderson, who anticipates that production will begin in 2026.
He claimed that after the site's natural gas reserves run out in about 2036, UKOG will look into using it to store about 1 billion cubic meters of hydrogen.
It is "another addition to the company's and UK's critically important future energy storage portfolio," he said.
However, Waverley Borough Council declared that it objected in the "strongest possible terms" and that it was contesting the government's choice to approve the site for the planning application.
Drilling, according to councilman Steve Williams, would cause "irreversible harm" to the environment, including the extinction of protected species, ancient woodland, and other local wildlife.
He also expressed worry about the effects on nearby businesses and residents.
The plans "cannot go forward," according to Tom Fyans, CEO of the charity CPRE for the countryside.
These plans are "breath-taking in their audacity in light of the climate crisis and the urgent need to wean ourselves off our addiction to fossil fuels," he said.
He claimed that the idea of a "decade of industrial gas drilling" on the edge of an AONB would make the residents of Surrey "aghast.".
It's difficult to see how the project can move forward without significant opposition. It discredits the idea of local democracy, he continued.