An MBE has been awarded to a British Army officer who completed two record-breaking polar expeditions.
Preet Chandi, also known as Polar Preet, set her two records this winter while on an expedition to Antarctica.
Tuesday's investiture ceremony at Windsor Castle saw the Princess Royal honor her.
She expressed that she was "still recovering" from her most recent journey, which she hopes will inspire others, as she accepted her award.
As she put it, "I just think it's really important to say that if I can go and do something like this, anyone can go and achieve anything, and hopefully people can relate that to whatever they're interested in, whether it's the arts, science, adventure, or whatever it is.".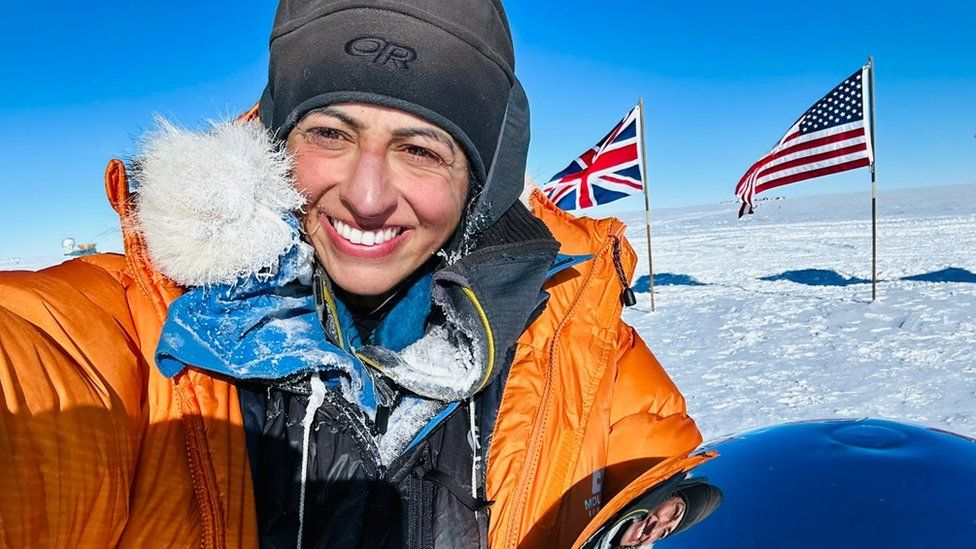 Capt. Chandi of Derby broke both the record for the longest female polar ski expedition and the overall record.
In 70 days and 16 hours, she traveled 922 miles (1,485 km) across Antarctica from the Hercules Inlet to the Reedy Glacier, breaking Henry Worsley's previous record of 907 miles (1,459.8 km) from 2015.
Capt. Chandi endured challenging terrain while pulling her equipment and supplies on a sledge (pulk) that weighed about 19 stone (120 kg).
She was believed to have finished a solo expedition across Antarctica in 2021, making history as the first woman of color to do so.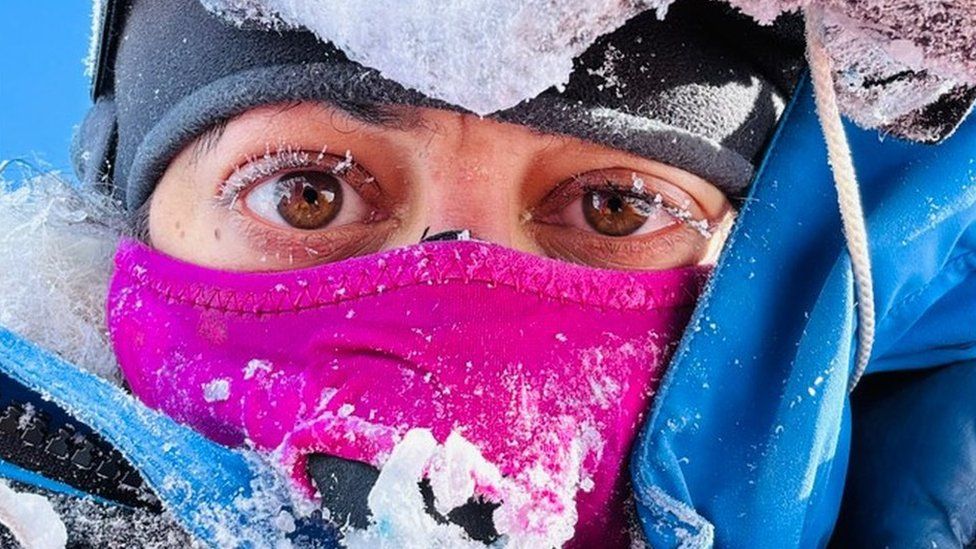 She works as a physiotherapist at a local Buckinghamshire rehabilitation facility, and she said she enjoyed talking to Princess Anne about the challenges of her journey while she was being invested.
She inquired about my well-being following the trip and how I liked it; I replied that I was recovering post-op and that I was doing well.
"And she asked me if I thought being a physio had helped as well. I replied that the medical knowledge I brought with me on the trip was definitely helpful. ".
Capt. Chandi explained that she had received a skin graft for "polar thigh," a cold-related injury that had affected her calf.
Dame Maria Miller, Sir Jeremy Wright, and Tracey Crouch, all Conservative members of parliament, were among the 67 honorees.