A big shire horse's owners said they were "completely elated" to see him successfully rescued after he got stuck in a ditch.
Ben was last week stranded in a deep ditch near Ashwater, Devon.
A veterinarian was also present as he was lifted by a specialized fire rescue team using a telehandler.
There were "quite a few teary eyes, and everyone was smiling when he was standing there eating grass [afterward]," according to the owner Emma Crowe.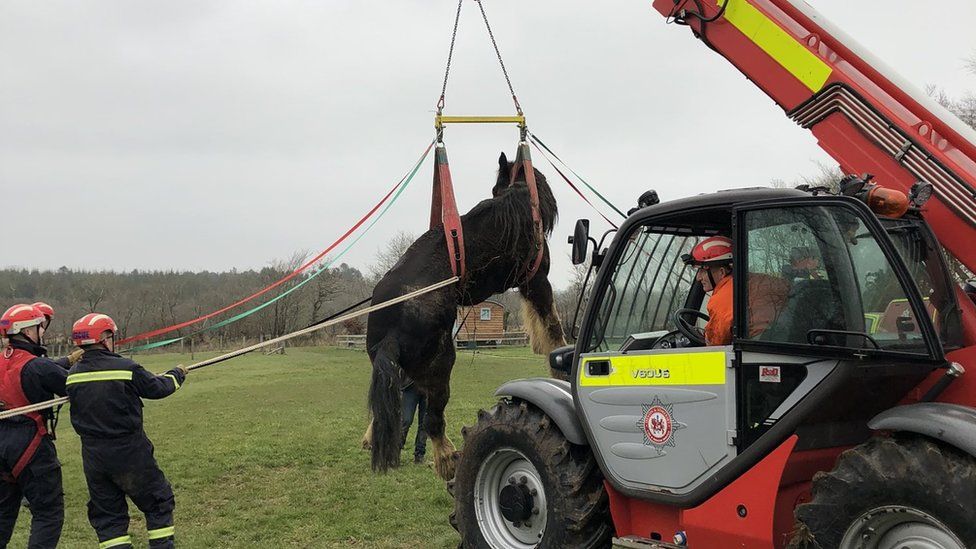 Ben, 17, was lifted to safety and as soon as he was, he started munching on grass because he was so hungry.
He is just such a lovely horse, but you also develop a bond and feel connected to the horse, according to Ms. Crowe. I would welcome him into my home if I could.
They initially dialed the vet for her "big gentle giant" and then called 999, commenting on the "incredible" response they received.
A specialist animal rescue team with a telehandler arrived on the scene shortly after the fire departments.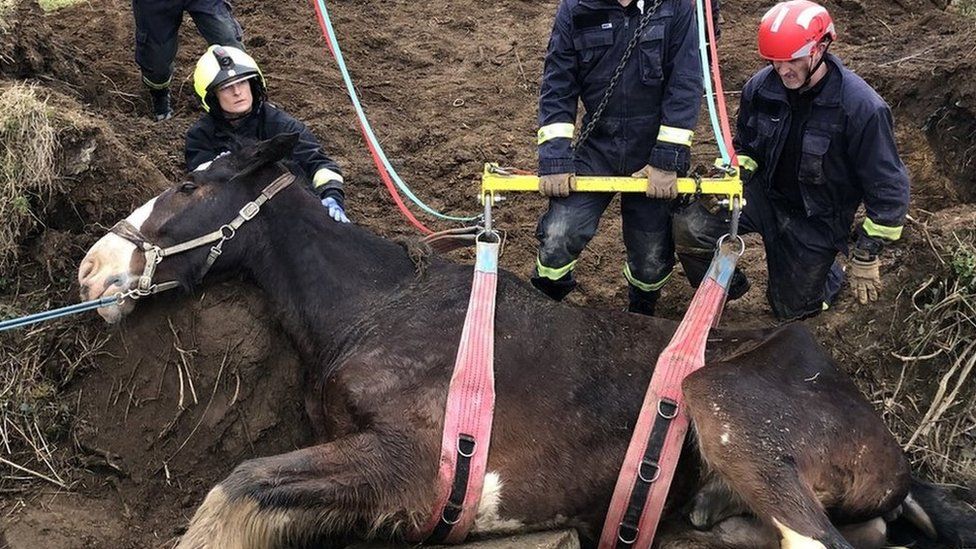 He is such a character, and it was heartbreaking to see him lying defenseless and exposed in the ditch, she said.
"When he finally put weight on his legs and stood still, there was a huge sigh of relief.
No one could help but feel a little emotional about the whole thing. I'm at a loss for words.
"It was just complete elation, and it's amazing to be standing here with him right now. " .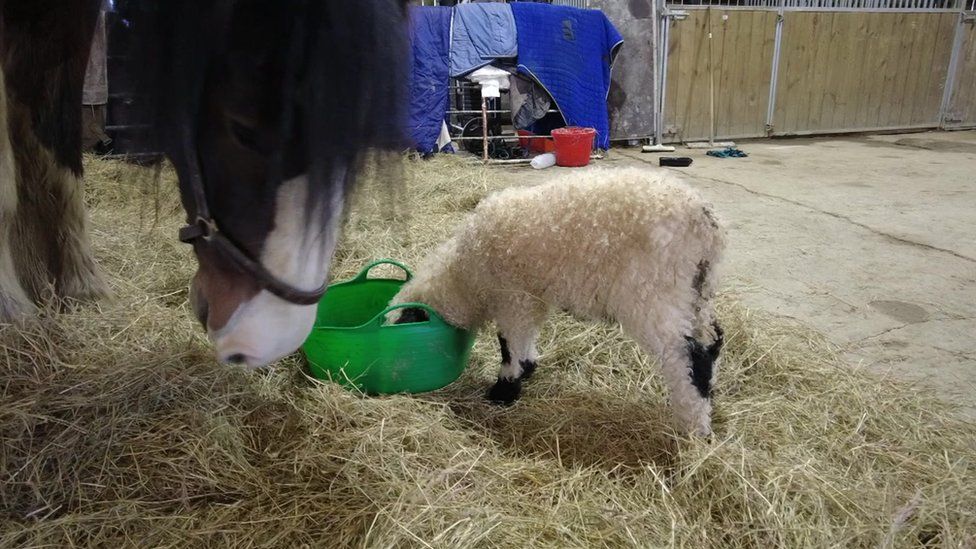 When Trevor Heath went out to give Ben his morning feed, he initially discovered him in the ditch and commented, "For a big horse he looked tiny - it was awful. ".
He claimed that although they were relieved Ben was not seriously hurt, he was still "a little bit sore".
In the coming weeks, there will be a lot of TLC.
However, he added, "With the help of us and a wonderful vet named Zoe Marsh, we are hoping he will make a full recovery.