The UK's first region to implement a deposit return program for single-use beverage containers will be Scotland. Ministers assert that it would increase recycling, but opponents of the plan are calling for a delay. What do we know about the plan now, and why is it being criticized?
Many nations use deposit return schemes (DRS) to encourage people to recycle beverage containers like bottles and cans.
It functions similarly to how older Scots may remember being able to get money back on their "ginger" (fizzy drink) bottles when they were kids.
When purchasing a beverage in a specific single-use container, customers are subject to a small deposit that is refunded when they bring the bottle or can to a recycling location.
By reducing the amount of waste going to landfills, the goal is to encourage recycling while also reducing litter and assisting in the fight against climate change.
All single-use beverage containers made of PET plastic, metal, or glass would require a 20p deposit. Both alcoholic and non-alcoholic beverages are covered.
When a customer returns a container to a store or restaurant that sells single-use items for takeout, they get their money back.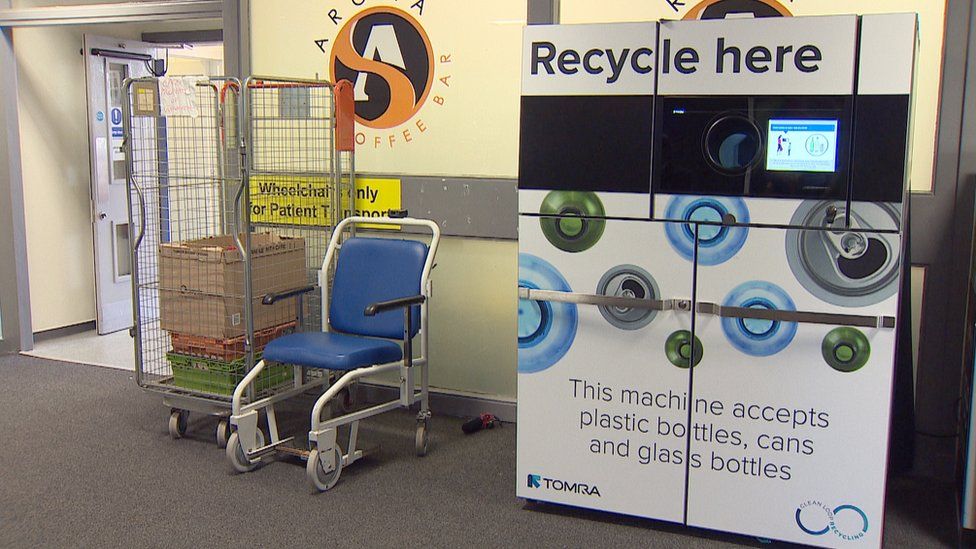 While larger stores, shopping malls, and community centers run automated receiving points known as reverse vending machines (RVMs), some retailers will accept items over the counter.
A voucher from an RVM or cash over the counter are both acceptable forms of payment. You can ask for cash instead of vouchers to pay for your purchases.
Producers and importers of alcoholic beverages are in charge of implementing the program, but Circularity Scotland, a private non-profit organization, has been established to assist them.
Although producers have the option to manage the program themselves, doing so is typically more expensive than working with Circularity Scotland.
Operating the container return points gives retailers another important role to play.
More specifically, the administrator charges producers 20p for each bottle or can they place on the Scottish market; producers then recover this cost by increasing the price of their goods.
Down the supply chain, through wholesalers and retailers, the 20p deposit is eventually passed on to the customer, who receives it back when the item is turned in for recycling.
Additionally, the administrator levies a small fee on producers to help defray the cost of providing the service; this fee averages around 2p for plastic or aluminum bottles and 4p for glass bottles.
Retailers will receive a small handling fee from Circularity Scotland for serving as return points; the amount will vary depending on the collection method and will be between 2p and 3p per item.
The retailers use their own money to pay customers for recycled goods, but the administrator reimburses them.
The program, which applies to all beverage manufacturers who market their goods in Scotland, is intended to be largely self-financing.
As the regulating body, the Scottish Environment Protection Agency (Sepa) will conduct inspections to ensure compliance.
The plan was initially scheduled to begin in July 2022 but was delayed after a review determined that date was "unachievable," with Covid disruption being cited as the cause.
Currently, it is planned to begin operations on August 16, 2023.
Producers must register with Sepa by the end of February and pay a one-time registration fee of £365.
They can do this by using Circularity Scotland, but if they do so, they are advised to register as soon as possible.
Some companies worry that it will add to their burdens and costs at a time when they are already struggling.
Small producers, like craft breweries, claim they are not opposed to the concept in principle but warn that the scheme's timeline and other specifics are problematic.
Producers are urged to include a special Scottish barcode on products intended for sale in Scotland; otherwise, they will be charged a surcharge of slightly more than 1p per item.
Smaller businesses contend that their costs will be disproportionately affected by the cost of adding new barcodes or by paying a flat registration fee.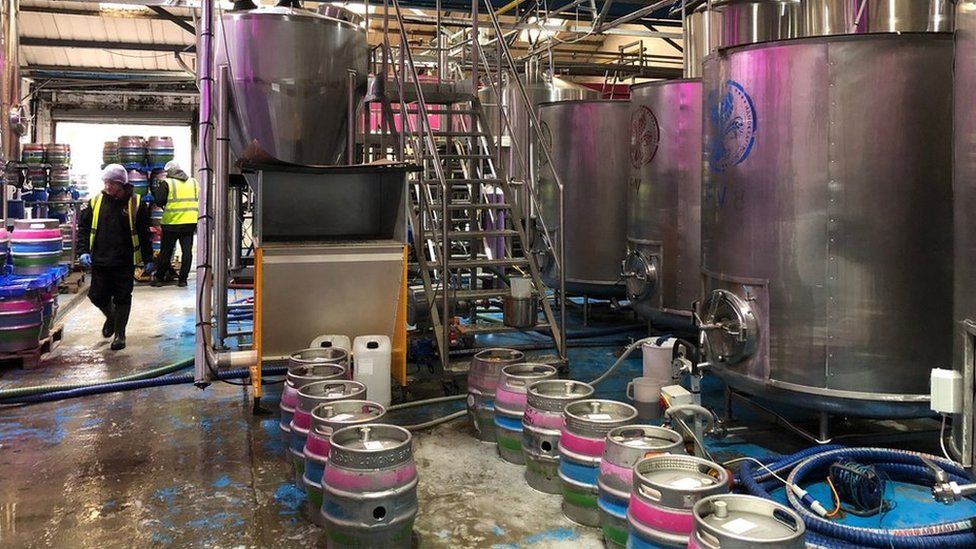 Retailers are permitted to request an exemption from offering a collection service, but only if they can show that a nearby collection point is willing to accept materials on their behalf or if collecting the materials would be against other regulations like those governing fire safety or environmental health.
They are also concerned that they will have to pay producers higher prices but that it will take longer to recover that money from customers, which will hurt their cash flow.
A renowned attorney recently asserted that the Scottish plan could result in an illegal trade barrier with the rest of the UK because different prices would be charged on either side of the border.
Additionally, Aidan O'Neill KC cautioned that it might be difficult to enforce the laws regarding imported goods, which would put Scottish producers at a disadvantage.
Similar programs are scheduled to launch in Wales, Northern Ireland, and England in 2025 (although the English program is not anticipated to include glass bottles).
Although some now argue it would be smarter to delay the Scottish scheme once more, giving more time for preparation and better alignment with the rest of the UK, the Scottish government insists it is listening to concerns.
The minister for the circular economy, Lorna Slater, expresses her confidence that the plan won't be suspended.
"Scotland's deposit return scheme is such an important part of how we tackle the blight of litter on our streets and in our parks and how we reach net zero," she said on BBC Scotland's The Nine program. In the wake of Covid, we also gave businesses a full additional year to plan last year. Therefore, I am optimistic about a successful launch this August.
"We've been working on this program with the UK government for years. Just last week, I received correspondence from the UK Treasury that not only clarified the VAT regulations but also stated that the UK government fully supports the Scottish Deposit Return Scheme's environmental goals and is committed to ensuring that it operates effectively.
"Although we have always stated that we would adopt a pragmatic approach, we are currently working to support businesses in their ability to sign up for the scheme by the deadline. This will allow them to fully participate in the program.
. "