Two beaver kits that were released at Loch Lomond last month are thought to have been killed by an otter.
In an effort to increase biodiversity, the kits were moved from Tayside to a nature reserve along with their parents and three siblings.
Last week, footage from a remote camera revealed the dead beavers and an otter.
A post-mortem examination, according to environmentalists, proved that an otter had preyed on one of the kits.
The second kit may have met the same fate, according to RSPB Scotland, which is involved in the beaver project. Its corpse is still missing.
The charity said young beavers were susceptible to becoming prey to otters, foxes, pine martens, birds of prey, and large pike in a blog post about the deaths.
"Studies also show that kit mortality can be quite high, particularly in their first year," the article continued.
"Despite the fact that this is a natural process, none of this makes it any easier, and we're very sorry to have lost these kits.
"Thankfully, it appears that the rest of the family is doing well. ".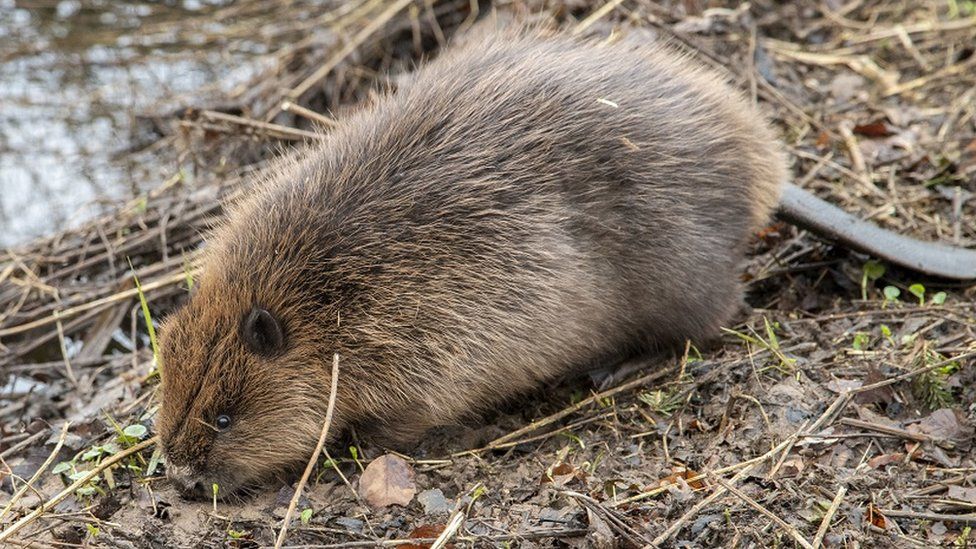 Since a reintroduction trial at Knapdale, in Argyll, began in 2009, beavers have only been relocated to three locations in Scotland. Loch Lomond is one of those locations.
A protected species, beavers were once native to Scotland before going extinct in the 16th century. The animals discovered today were either released legally or ill-advisedly into the countryside.
The Scottish government declared its support for beaver relocation from areas where they were regarded as a pest in 2021.
The adult beaver pair and their five cubs were relocated to Loch Lomond from a Tayside location where beaver activity was deemed to be an issue.
They were released at a national nature reserve that is jointly run by RSPB Scotland, Loch Lomond and the Trossachs National Park Authority, and NatureScot after undergoing a series of health tests and inspections.
Director of RSPB Scotland Anne McCall said at the time of the release: "We are thrilled to have been able to offer a home to this family of beavers, hastening their return to Loch Lomond.
"The national nature reserve is the ideal location for them, with its blend of open water, fen, and wet woodland.
They manage and create habitat in ways that we could never hope to replicate as nature's engineers.
. "