In the US state of Massachusetts, police claim that a town official was operating an illicit cryptocurrency mining operation out of a crawl space beneath a school.
In court on Friday, Nadeam Nahas, 39, who was Cohasset's assistant facilities director, entered a not-guilty plea.
He is accused of using electricity fraudulently and damaging Cohasset High School, which is close to Boston.
Digital currency known as "crypto" can be "mined" using specialized computer processors.
Such mining consumes enormous amounts of electricity due to the complex computer calculations required to verify transactions.
According to Cohasset Police Chief William Quigley in a statement to the BBC, the potential crypto-mining operation was first brought to the attention of the authorities in December 2021.
The director of facilities at Cohasset High School, according to Mr. Quigley, discovered a remote crawl space beneath the school where the operation was being run.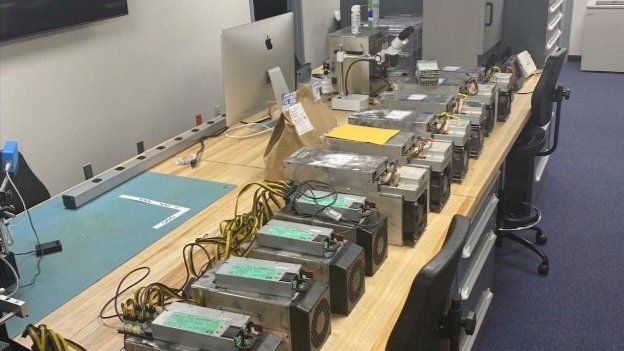 Detectives spoke with the director, who claimed that during a routine inspection of the school, he discovered electrical wires, temporary ductwork, and numerous computers that seemed out of place, according to Mr. Quigley.
Computers were found in the crawl space, where investigators later learned they were being used in a cryptocurrency mining operation that had been forcibly plugged into the school's electrical system, according to the police.
Police identified the suspect as Mr. Nahas following a three-month investigation with assistance from the US Coast Guard and the Department of Homeland Security.
According to court documents obtained by the Boston Globe, the mining operation ran from April to December 2021 and cost the high school about $17,500 (£14,600) in electricity.
From January 2021 until he left the Town of Cohasset early last year, Mr. Nahas worked for the municipality.
When the BBC contacted the Cohasset Public Schools district for comment, they were directed to the relevant police statement.
The district said it had cooperated with police throughout the investigation in a statement provided to CBS News.