Following price reductions to boost demand, Tesla is preparing for a difficult 2023.
The electric car company, run by billionaire Elon Musk, posted record sales and profits in the three months leading up to December, exceeding expectations.
The company acknowledged "questions" regarding how it will be impacted by higher borrowing costs and a weaker economy in a statement in the earnings update.
But it claimed that price cuts could be made without affecting business viability.
Revenue increased by 37% to $24.3bn in the final quarter of 2022, and profits increased by 59% to $3.7bn.
As 2023 approaches, the company acknowledged that there are uncertainties regarding the near-term effects of an unsteady macroeconomic environment, particularly with rising interest rates.
"In the near future, we are accelerating our roadmap for cost reduction and moving toward higher production rates, all the while remaining focused on implementing the next stage of our roadmap. ".
The update arrives at a crucial time for the business.
Last year, despite a wider decline in the global auto market, sales of electric vehicles increased.
However, the market leaders Ford and General Motors, as well as more recent entrants like Rivian and Lucid in the US and BYD and Nio in China, have increased their competition, putting pressure on Tesla's lead.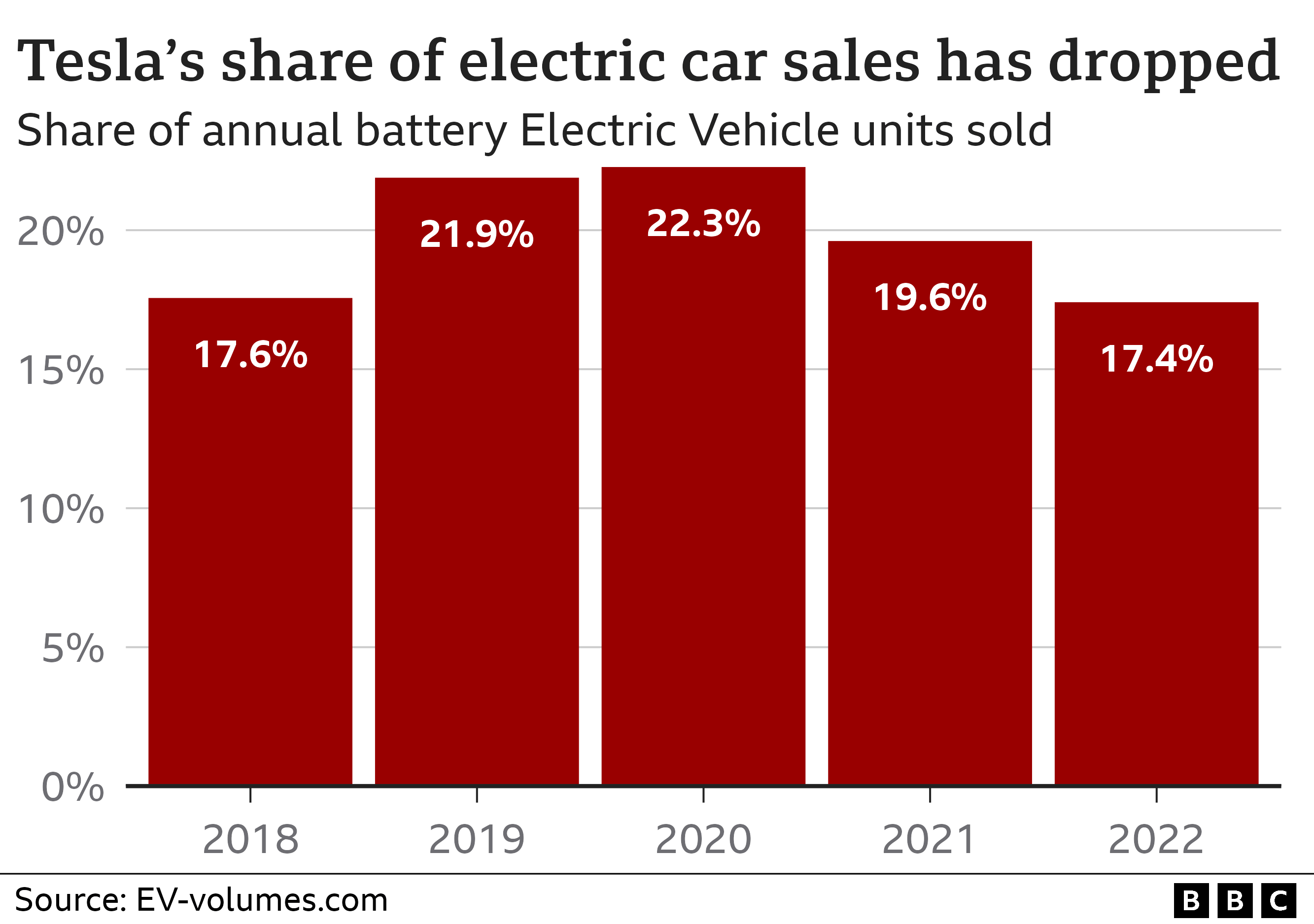 Last year, the company delivered a record 1.3 million cars to customers, an increase of 40% from the year before.
However, a 47 percent increase in production has investors concerned about an oversupply.
In the midst of the concerns, Tesla recently announced a number of significant price reductions, with some models in the US seeing reductions of up to 20%.
George Gianarikas, managing director of Cannacord Genuity, stated, "There have been demand issues for the first time, I would say possibly ever.
"Right now, we're waiting to see how the price reduction will affect the gross margin, the demand, and how committed the company is to navigating the choppy waters that we've seen from a macroeconomic perspective.
. "